Maryland Politics 2022 Winners
Maryland Governor-elect Wes Moore & Lietutent Governor-elect Aruna Miller 
What more can one write about Wes Moore and Aruna Miller in 2022?
Satisfyingly historic.
That's what comes to mind.
Never before in the history of Maryland politics have we witnessed a candidate pair so quickly coalesce the state's top political brokers behind them in a crowded primary filled with intensely qualified Democratic all-stars.
Mr. Moore's campaign team took nothing for granted and left no proverbial stone unturned.
His New York Times bestseller "The Other Wes Moore: One Name, Two Fates," published in January 2011, is a first and third-person narrative about life's choices, personal accountability, and the consequences of our decisions.
The book propelled Mr. Moore into a national conversation and even caught the attention of one of the world's biggest celebrities: Oprah Winfrey, who endorsed his gubernatorial bid.
The Moore campaign is another tale of profound choices: They ignored the garbage flung at them by even their Democratic primary rivals, to their credit – former Education Secretary John King and the indecent juveniles he hired to run his joke-from-the-start "campaign" are the primary culprits – and they artfully dodged the political pot shots thrown at Moore over his Baltimore roots.
Wes Moore proved himself as the Teflon candidate to borrow another overused political phrase meant to demonstrate that nothing sticks. In Moore's race, nothing did stick.
He defeated Tom Perez and Peter Franchot in the July primary to take on Maryland state Delegate Dan Cox, a QAnon conspiracy theorist and woefully unqualified Trump bandwagon quack, in the November general election.
From the outset, Mr. Moore vowed not to make the same mistakes as his fellow past Democratic gubernatorial nominees.
During the general election campaign, he would go to every nook and cranny of Maryland, including the often ignored Western Maryland and the far reaches of the Eastern Shore and Southern Maryland.
And Mr. Moore pledged not to take Dan Cox for granted – which he certainly did not.
Aruna Miller 
Wes Moore's secret weapon isn't so secret: Her name is Aruna Miller, and she's Maryland's next lieutenant governor.
Former state Delegate Aruna Miller is quantifiably the most critically important decision Wes Moore made in his campaign for Maryland governor.
Mrs. Miller is a beloved, wonky, respected former two-term Montgomery County state delegate whose exceptional life narrative is a testament to our daughters that hard work, integrity, intelligence, and kindness can take you anywhere.
There is no better asset than Aruna Miller for the Moore administration in waiting.
Wes Moore and Aruna Miller categorically trounced Dan Cox and Agatha Trunchbull in the November 2022 general election, 65 to 32, one of the largest Maryland election margins in history.
Mr. Moore and Mrs. Miller are preparing for their January 2023 gubernatorial transition with Larry Hogan's gracious and welcoming eagerness to ensure a smooth handoff between administrations.
(This is the proper way transitions are executed; Larry Hogan deserves profound credit for his warm embrace of the governor-elect and his family.)
No doubt, Wes Moore's electric charisma and political talents will be in high demand nationwide.
This political blog urges Mr. Moore to hang on for a bit and resist the growing chorus of calls for him to jump into the presidential waters.
Here's our bold prediction: Wes Moore could one day become president of the United States.
But Maryland needs him for at least four years – to fix the traffic gridlock on 270 and 495 first, finishing what Larry Hogan started (writes this Montgomery County resident, unselfishly).
There are bright days ahead for Maryland, with Mr. Moore and Mrs. Miller shepherding the Maryland political flocks within state government.
Maryland Democrats have it all – but they shouldn't forget how they lost it in 2014 and again in 2018.
Governor-Elect Wes Moore and Lieutenant Governor-Elect Aruna Miller's swearing-in ceremony is scheduled for Wednesday, January 18, 2023, at noon at the State Capitol in Annapolis.
The ceremony is free and open to the public.
Maryland Comptroller-elect Brooke Lierman 
The comptroller-in-waiting ran a near-perfect surgical campaign, assembling the broadest statewide coalition of loyal and dedicated supporters, only second to Wes Moore and Aruna Miller.
She'll make history as Maryland's first female comptroller.
Her statewide win is progress, especially in a state where, only a few short years ago, the top political leaders – Larry Hogan, the late Speaker Mike Busch, the late Senate President Mike Miller, and Peter Franchot – shared similar chromosomes.
Brooke E. Lierman's Swearing In Ceremony is slated for Monday, Jan. 16, 2023, at 3:00 p.m. at the Goldstein Treasury Building in Annapolis.
Maryland Attorney General-elect Anthony Brown 
This is the thing about former Army officers: They're soldiers first and foremost.
They always place the mission first.
They do not quit.
They never accept defeat.
They are disciplined; they're physically and mentally tough.
That describes Maryland Congressman Anthony Brown, who never waivered after his 2014 gubernatorial defeat, kept fighting, and refused to relegate himself to political obscurity.
His sizeable primary win over the politically entrenched Catherine Curran O'Malley indicates that Maryland Democrats have washed their hands of the O'Malley brand.
Mr. Brown is set for swearing in as Maryland's chief legal officer on Monday, Jan. 3, 2023, in the Maryland House of Delegates chamber in the State House.
Maryland Congressman Jamie Raskin 
Maryland Congressman Jamie Raskin is a formidable and essential voice on the House select committee investigating the January 6 attack on the U.S. Capitol.
He also served as the lead impeachment manager during former president Donald Trump's second impeachment hearing.
And in late December, Mr. Raskin won the top Democratic job on the House Oversight Committee after a closed-door election with the House Democratic caucus.
Jamie Raskin is Maryland's congressional streetfighter, and his national spotlight has never been brighter.
On December 28, Mr. Raskin announced he'd been diagnosed with Diffuse Large B Cell Lymphoma, "a serious but curable form of cancer," he said in a statement.
He'll undergo "a course of chemo-immunotherapy on an outpatient basis" and will continue to work but reduce his public exposure.
We're standing right beside you, Congressman, and we're rooting for your quick recovery.
Prince George's County Executive Angela Alsobrooks
The two-term county executive played the political game as well as possible in 2022.
In addition to winning re-election by an overwhelming margin, County Executive Angela Alsobrooks delivered a vital endorsement to Wes Moore when most of the Prince George's County political leadership was holding steady for her predecessor, Rushern Baker.
Angela Alsobrooks earns a reputation now as Maryland's pivotal political kingmaker.
She approaches the starting gate for Maryland's 2024 U.S. Senate election as a clear, if not the prohibitive, frontrunner –  depending on whether Ben Cardin runs for another term.
Angela Alsobrooks' one blemish remains an iceberg on her horizon – the disastrous tenure of Prince George's County School Board Chair Juanita Miller, who Alsobrooks appointed in January 2021.
The county executive was forced to answer questions about the discredited audit of the elected school board faction. She'll have considerable fence-mending to do with resentful progressives within her county.
Montgomery County Executive Marc Elrich
Give Marc Elrich the grudging credit he deserves.
The emphasis is on grudging.
In recent memory, Mr. Elrich is undeniably one of the least gifted Maryland politicians. He's equipped neither with a magnetic personality nor a broad galaxy of friends, allies, and supporters beyond the progressive far-left in Takoma Park and Silver Spring.
Mr. Elrich is a man who has managed to anger erstwhile progressive comrades and business interests alike while doing virtually nothing to counteract the reputation of Montgomery County as hostile to private-sector investment.
But his due credit came at just the right moment for managing Montgomery County's COVID-19 pandemic response successfully.
For this reason – and this reason alone – one must conclude that Marc Elrich won yet another ridiculously close squeaker of a primary – by 32 votes – against businessman David Blair.
This most curmudgeonly of pols' 32-vote primary victory earned four more years in Rockville, to the glee and benefit of Fairfax, Arlington, Loudon, and Prince William Counties.
Montgomery County Councilman Andrew Friedson 
Andrew Friedson, the resident jobs-oriented moderate on the Montgomery County Council, wins re-election without opposition and heads into a new four-year cycle flush with cash – an enviable record of legislative success and a leadership brand that evokes the best years of former Montgomery County Executive Doug Duncan.
This is at a time when the county will be starving for an executive to restart its economy after eight years of somnambulance under Marc Elrich.
Mr. Friedson was recently elected vice president of the Montgomery County Council by his Council peers.
Lucinda Ware
The veteran Baltimore strategist joined Wes Moore's gubernatorial campaign in its relative infancy and guided the Moore campaign expertly around the landmines of statewide politics.
Now she joins the Moore-Miller Administration as deputy chief of staff with deep institutional knowledge on a second floor laden with imported political talent.
Lucinda Ware is a notoriously selfless, team-oriented player – but one cannot help but recognize that she comes into this new year with stacked political power.
Lucinda Ware is one of his gatekeepers if you want access to Wes Moore.
Former Prince George's County Executive Rushern Baker
History is filled with those who have engaged in electoral politics and have come away with good losses – unsuccessful candidacies that nonetheless served to restore faded stature or position them for future success.
One thinks of presidential candidates such as Jerry Brown in 1976, Gary Hart in 1984, and John McCain in 2000.
So it was with Rushern Baker in 2022.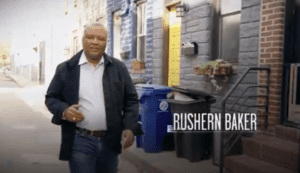 Mr. Baker, the widely beloved mainstay of Maryland politics, attempted a political comeback in 2022, four years after losing a race he had entered as the presumptive Democratic frontrunner.
He embarked on an unconventional race, adopting the public campaign financing model and, in the face of conventional wisdom, focused much of his campaign upon restoring a Baltimore mired in existential crisis.
Mr. Baker ran edgy campaign ads that spoke to the crime crisis in the starkest terms.
In a Democratic field rich with personalities and sometimes light on particulars, Baker released detailed proposals on everything from ridding Baltimore intersections of squeegee kids to eliminating dirt bike racing through the streets of Pigtown.
Improbably, the former Prince George's County executive remained in the top tier of candidates until his withdrawal in June.
His exit from the gubernatorial contest was crucial to the ability of Wes Moore to coalesce the Prince George's County vote and narrowly withstand the late surge of former DNC Chair Tom Perez, a known Maryland political entity.
Wes Moore would be wise to bring Mr. Baker into his administration and put his political talents to work.
Outgoing Lieutenant Governor Boyd K. Rutherford 
Perhaps Boyd Rutherford is the brightest Maryland Republican today.
It's unclear whether Mr. Rutherford decided on his own accord not to run for Maryland governor in 2022 or if Kelly Schulz helped decide for him.
Politicians who exercise sound perspicacity, astutely reading the political tea leaves and imposing self-restraint, knowing higher office, at the time, is unreachable, deserve our credit.
Mr. Rutherford is one of those politicians.
And for that, his parting legacy remains intact and unscathed.
You can make a clear and convincing case that Boyd Rutherford is one of the most effective lieutenant governors in recent memory.
He's a winner, for sure, and Maryland is better off for his eight years of behind-the-scenes policy wrangling.
Baltimore City State's Attorney-Elect Ivan Bates
In a city battered by a vicious combo of crime and official corruption, Ivan Bates stands out on the Baltimore political landscape as a down payment on a better day.
The serious tone of Bates' campaign – and the strategic nature of his transition – promises a welcome respite from the never-ending Marilyn Mosby shit show that leaves Baltimore City with yet another indelible blight on its reputation.
Like the District of Columbia in the mid-1990s, Baltimore will never achieve economic and civic revival until it successfully addresses the annual spike in murders and violent crimes.
In this context, Ivan Bates is as crucial to restoring this great American city as Anthony Williams was a generation ago to the renaissance of our nation's capital.
Mr. Bates deserves Maryland's best wishes and firm support.
Baltimore City State's Attorney-Elect Ivan Bates' swearing-in ceremony is set for Tuesday, Jan. 3, 2023, at the War Memorial – City of Baltimore. The doors open at 11:00 a.m., and the ceremony begins at 11:30 a.m.
Hassan Giordano
The longtime veteran of Baltimore City politics, and longtime advisor to former Baltimore Mayor Sheila Dixon, bounced back from a narrow 2020 loss to guide his friend, Ivan Bates, to victory over incumbent (and federally indicted) Marilyn Mosby and Thiru Vignarajah.
The man known in political circles as Mr. Politics – Hassan Giordano – will now dispense political advice from the back table at Charmington's as the Cardinal Richelieu behind one of the true rising political stars in Maryland.
Jill Kamenetz 
The beloved widow of the late Baltimore County executive, Kevin Kamenetz, released a game-changing, gut-wrenching plea to Maryland Democratic primary voters in the final weeks of Maryland's gubernatorial primary contest: Vote for any Democratic candidate – except for Peter Franchot.
Watch Mrs. Kamenetz's video below.
You could make a case that Mrs. Kamenetz subtly infers Peter Franchot is partly to blame for her husband's tragic and untimely death on May 10, 2018, when Mr. Kamenetz was in the final stretch of his gubernatorial primary campaign.
You can argue that June 17, 2022, was the day Peter Franchot definitively lost the Democratic primary.
Maryland Politics 2022 Political Losers 
Maryland Comptroller Peter Franchot
He had it all.
Peter Franchot had a war chest stocked with $2 million and counting months before Wes Moore entered Maryland's Democratic gubernatorial race.
It was Peter Franchot with the incalculable natural advantage that came with having had his name on eight previous statewide ballots, including the 2018 general election, in which he carried 22 counties and earned the most votes of any statewide candidate in Maryland electoral history.
He had a deep reservoir of close political relationships with city and county government officials, party insiders, and business leaders, and he corraled and shepherded an eclectic army of influences in every corner of the state – the hard-earned reward of having taken on fights as varied from slot machines in vulnerable communities to craft beer reform.
Mr. Franchot once had an impenetrable firewall in the pivotal jurisdiction of Baltimore County, earned throughout a bruising political street fight with the disconnected and tone-deaf political establishment on behalf of air-conditioned classrooms for suffering children.
Here's the real story: This blog is guilty.
A Miner Detail takes responsibility for its sometimes slanted Peter Franchot coverage.
In past years, this Maryland politics blog shilled a bit too much for Mr. Franchot and, at times, overlooked what many Maryland political insiders described as "Peter being Peter."
(That wasn't a compliment.)
A Miner Detail is wrong to have placed Peter Franchot – or any Maryland politician, for that matter – on an undeserving pedestal.
While Mr. Franchot is a good man, husband, and father, independent political blogs do not bow and bend or carry water for any politician.
For that, A Miner Detail offers its readers a long-overdue apology.
Peter Franchot: The Aura Of Inevitability 
Mr. Franchot had found the sweet spot in American politics.
He was a dependable progressive on hot-button social issues but cautious with a dollar – the perfect setting on the Venn diagram in this age of ideological tumult and economic uncertainty.
Finally, however improbably, Peter Franchot had an expertly cultivated image as an insurgent and a disruptor – an iconoclast who would challenge the stagnant wisdom of the Annapolis insiders and wage war against the political bosses on behalf of the public interest.
This strategy yielded several benefits.
It made a virtue of necessity, turning his endearing unpopularity within the clubby world of Annapolis into a statement of purpose.
This strategy allowed the four-term state comptroller to transcend the typical ideological spectrum by making every political contest one between the outsider (him) and the so-called "Machine" (his opponent).
And it infused the political profile of a 74-year-old New England-connected patrician with a necessary jolt of youthful urgency.
At one time, only a few short years ago, Peter Franchot had the most powerful brand in Maryland politics.
You can't argue the logic.
Remarkably, in less than two years, Peter Franchot destroyed the brand many others sweated to help him build.
Rather than running as an insurgent outsider, Mr. Franchot inexplicably chose to do a 180 and run as the safe, avuncular insider anointed by the Demoparty brass.
Never mind that this is not and never was what Democratic primary voters were looking for in these tumultuous times.
And never mind that Mr. Franchot's preening as the candidate of political inevitability only made his rejection by Maryland's top Democratic gatekeepers look even more jarring when it occurred.
The anointed Democratic candidate was reduced at the end of his primary gubernatorial bid to trumpeting endorsements from long-forgotten "formers" from decades past.
Monique Anderson-Walker 
Then there were the signature moments from a political dream gone wrong.
Why would Peter Franchot choose as a running mate – Monique Anderson-Walker – with unpaid tax liabilities and well-documented ethics issues?
Honestly…
Because no other credible Maryland female Democrat would join Mr. Franchot's gubernatorial ticket.
You'll remember that Mr. Franchot skipped countless candidate forums – as if the indignity of presenting ideas to regular people and asking for their support was beneath a gentleman of his political stature.
Another embarrassment to recall: Mr. Franchot was booed off the stage at the Western Maryland Democratic Summit for exceeding his prescribed time limit.
And he elicited laughter from the delegates at the Maryland State Education Association's spring conference by promising teachers they would be granted preferential status at TSA checkpoints and the boarding gates –  a promise he knew he couldn't keep and one far outside the authority of any state governor.
Wes Moore deserves monumental credit for a brilliantly executed campaign that fit his particular political attributes.
But it was the implosion of Peter Franchot – the presumptive frontrunner who was reduced, inexplicably, to a distant third-place finish – that will also be discussed by students of the political game for years to come.
Ben Smith – Peter Franchot's Failed Gubernatorial Campaign Manager 
To borrow a phrase from his former client, Peter Franchot, Tidemore Public Affairs Partner Ben Smith was given the keys to a Maserati.
Not just any statewide campaign for an operative with no experience running successful statewide Maryland political races – the statewide campaign.
Ben Smith was handed the keys to the campaign of the one-time 2022 Maryland Democratic gubernatorial frontrunner.
Instead of playing the long game, recognizing that this winning race would catapult him into the stratosphere of political consultants for years to come, Ben Smith decided to parlay his winning ticket into a get-rich-quick scheme.
Smith unceremoniously rid the Franchot campaign of nationally acclaimed professionals who had guided Mr. Franchot throughout his political rise, generating the aura of inevitability narrative.
Gone from the campaign were pollster Jill Normington and media consultants Tad Devine and Julian Mulvey, who created the legendary Bernie Sanders America ad and produced the unforgettable Machine ad for Franchot in 2018.
Instead of choosing vendors of comparable reputation and stature, Ben Smith chose to coalesce all of these services under the banner of his own consulting political consulting firm – an inherent and obvious conflict of interest and an arrangement described by one Maryland political professional as unprecedented in the history of modern gubernatorial politics.
The results spoke for themselves.
Shorn of accomplished veterans who could constructively challenge the wisdom of the young campaign manager and surrounded instead by inexperienced acolytes, the Ben Smith production resembled in no way the juggernaut of past Franchot campaigns (for a cringe-inducing example, visit YouTube and check out Franchot's Together ad).
But, hey, at least Peter Franchot paid Ben Smith a lot of money for running his campaign off the proverbial rails.
Democratic candidates looking at Tidewater Strategies or whatever they changed their branding to this week – please do yourselves a big favor: Look elsewhere for real political consultants, not the third-string Chuck E. Cheese pee wee league.
Barry O'Connell | Everybody's Maryland Politics 
The ethereal political gadfly, an infected cyst for years upon the backside of Maryland politics, has managed to entertain and infuriate Maryland political enthusiasts for years with his false allegations, offensive language, and deeply personal attacks.
And proving once again that people will be drawn to pure evil if it comes with the promise of fleeting notoriety, too many Maryland political figures to name count courted this racist – just hoping for a favorable mention here or there.
The fatal political and moral flaw in this arrangement was that John Barry O'Connell is, and always has been, a virulent racist, as anyone familiar with his sustained rhetorical assaults through the years can attest.
Inevitably, racists will show their true colors to the discredit of anyone craven enough to stand beside them.
And everything about this man's backstory has proven to be a lie. He's a sad, aging man who owes a lot of people a lot of money.
It's a wonder how John "Barry" O'Connell has time to update his Facebook pages with the sheer amount of outstanding debt he owes.
How does someone mismanage money so poorly?
His real name is John "Barry" O'Connell, and he's running from the truth about who he really is.
That is what occurred in 2022, as his commentary on the personal and physical characteristics of Wes Moore become steadily more unconscionable by the day.
For the sake of decency, we shall not repeat any of the particulars for fear of expanding the wingspan of a deeply disturbed racist's hate.
Suffice it to say that any of his enablers who wish to advance in electoral politics, or land a position in government or politics at any level, will be held accountable for their refusal to stand up to this latter-day David Duke.
Barry O'Connell is a racist. That's all you need to know about him.
Robbie Leonard 
The failed Baltimore County State's Attorney candidate is consistent, at the very least, on one front: He's a professional at losing political contests.
In his latest unsuccessful political endeavor, Robbie Leonard, Baltimore County's poster child for the woke elitist generation, proved that his bleeding-heart brand of cancel culture politics and sniveling Twitter condescension could no longer hold hostage even the most fervent Maryland progressives.
Robbie Leonard has no political brand – unless you consider the number of times Baltimore Countians rejected him.
Eh, scratch that.
Robbie Leonard's political brand is this: He's the Ted Cruz of the Democratic Party.
Wait, scratch that. Ted Cruz has, at least, won a couple of elections.
It's no secret why Leonard continues to come up short when dipping his toes into electrical politics.
He's a self-righteous political bully.
Sorry, Baltimore County; Robbie Leonard's quest for political relevance is a problem you'll still contend with in years to come.
Maryland State Delegate Dan Cox 
Good riddance to the man Larry Hogan accurately dubbed a Qanon whackjob who will forever go down as the worst Maryland gubernatorial candidate in history.
Gordana Schifanelli
LOL, who?
Douglass Mayer
The loquacious attack dog of Larry Hogan's weening political machine was given the keys to the former state Commerce Secretary Kelly Schulz's gubernatorial campaign and blatantly ignored the growing discontent within Maryland Republican grassroots circles – until it was too late.
You can thank Doug Mayer and whatever is left of the Maryland GOP consultant class for woefully ignoring Dan Cox's steady rise.
"Signs don't vote," as the Annapolis insiders like to say, but they reflect enthusiasm, momentum, and organizational presence.
Did you trek to Western Maryland or the Eastern Shore during the fall of 2021?
There were Cox signs everywhere.
Dan Cox, sadly, won the hearts of the Maryland GOP base, and the Annapolis political insiders – starting with Mayer – missed it.
Kelly Schulz was an ideal Maryland Republican gubernatorial candidate who made the tragic mistake of hiring the wrong political crew.
Former Maryland GOP Chair Dirk Haire & Anne Arundel County Councilwoman Jessica Haire
Where to even begin with former Maryland Republican Party Chairman Dirk Haire?
As state GOP chairman, Dirk Haire was left with an inheritance gift:
The first two-term Maryland Republican governor in over 50+ years.
The most popular politician in a deep-blue state.
And, at times, the most popular governor in the United States.
And did we mention that Mr. Hogan is a prodigious fundraiser?
Dirk Haire is Maryland's version of Erik Spoelstra, the Miami Heat coach who fell into the job of coaching LeBron James, Chris Bosh, and Dwayne Wade.
And somehow, this magnanimous Turd Ferguson squandered every bit of that priceless inheritance.
Dirk Haire sided with Donald Trump in Trump's war with Larry Hogan in those crucial days during the 2020 COVID-19 pandemic when common sense would have suggested closing ranks around his embattled franchise player.
Even worse, he branded the state party as a motley assortment of isolated extremists by inviting fringe figures like South Dakota Governor Kristi Noem (R-Clown) to headline the MDGOP's annual fundraising dinner – only to be embarrassed when she canceled her appearance in favor of a better opportunity.
Dirk Haire and his wife, Anne Arundel County Councilwoman Jessica Haire, cultivated a professional relationship with Rory McShane – an alt-right election denier with well-documented ties to the Proud Boys and a close personal and professional relationship with white supremacist congressman Paul Gosar (R-Arizona).
Speaking of Jessica Haire, she was expertly routed by Anne Arundel County Executive Stewart Pittman, the Democratic incumbent.
Rather than asserting his influence to preserve party unity, Dirk Haire allowed the Maryland Republican Party to become mired in a never-ending series of internecine battles that distracted itself from its alleged goal of electing more Republicans.
The sum and substance of Mr. Haire's political artistry?
Dirk Haire's GOP lost the 2022 gubernatorial race by the most lopsided margin of any gubernatorial race since 1990.
Mr. Haire's morally, intellectually, and the financially bankrupt state Republican party, which at one time held a majority of county executive offices in the state, now controls only those in Harford, Cecil, and Wicomico Counties.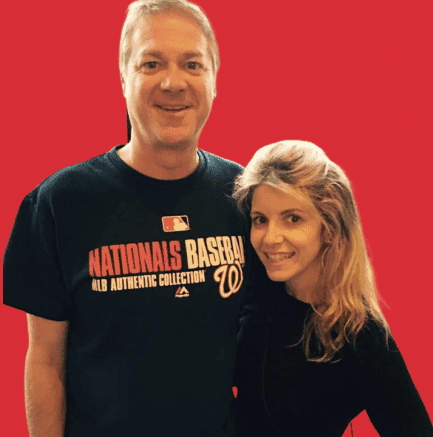 His party even lost seats in the Maryland General Assembly in a Democratic midterm election.
For the perennial underdog party that has benefitted at critical points in its history from serious, consequential leaders such as Joyce Terhes, Michael Steele, and John Kane, Dirk Haire will go down in history as the most ineffective chairman in modern times.
Signed: The obscure liberal blogger.
Former Maryland State Senator Addie Eckardt
It pains A Miner Detail to put a distinguished Maryland stateswoman on our list in this context.
Addie Eckardt is the woman who built the Dorchester County Republican Party from scratch in the 1980s.
She carried the party banner with honor and distinction through nearly 30 years in public office.
But she was abandoned by a political party that rejected her admirable brand of results-oriented and consensus-seeking politics.
To quote Roger Staubach, she did not lose so much as she ran out of time.
Let us not speak of her regrettable final act – an ill-timed and hopeless campaign for Mayor of Cambridge.
Like the sight of the late, great Pittsburgh Steelers legend Franco Harris in a Seattle Seahawks uniform, some things are best forgotten.
Let us instead remember Senator Eckardt at her best – a pioneer who bridged the partisan divide to deliver real results for her Eastern Shore and did so with integrity.
Push
Maryland Governor Larry Hogan
On the one hand, Maryland Governor Larry Hogan closes out his final gubernatorial term as one of the most popular governors in the history of Maryland polling.
Mr. Hogan is perhaps the most popular Maryland politician in decades; he and his moderate Republican Massachusetts counterpart, former Governor Charlie Baker, were in friendly competition as America's most popular governor.
But the outgoing Hogan isn't necessarily a winner in 2022, nor is he a loser, either.
There's plenty of future column space A Miner Detail will use to unwind Larry Hogan's eight-year legacy.
Presidential aspirants, of which Larry Hogan absolutely is, should, at the bare minimum, prove themselves before their respective national parties by securing their legacy through their successors.
In Maryland's 2022 gubernatorial election, that didn't happen for the outgoing governor – thanks mainly to the temper tantrum thrown by the petulant Trump wing of the Maryland Republican Party.
But let's face it: Mr. Hogan was of little help to former state Commerce Secretary Kelly Schulz, his so-called "handpicked successor."
A week before Maryland's July 21 primary, the pragmatic Hogan was in Kennebunkport, Maine, inexplicably meeting former President George W. Bush.
Maybe Mr. Hogan realized his unpopularity with far-right Republican primary voters was a liability for Schulz – so he decided to go far, far away from Maryland (to campaign for president).
But still, the governor's summer New England road trip was bad optics for a politician who astutely developed his entire political brand around satisfying optics.
Ironically, Mr. Hogan once criticized his predecessor, Martin O'Malley, for abandoning Maryland in his final term to run for president.
Sound familiar?
And there's this TikTok government ban Larry Hogan issued.
Come on – the move was lame, wholly superfluous, done for the cameras and to what, get ahead of Joe Biden?
Whoever whispers in Mr. Hogan's ear that even he can become president in 2024 should stop.
Governor, you'll waste your donors' money and time, embarrass yourself, and ruin your legacy.
Despite Mr. Hogan's delusions of grandeur, he finishes his two gubernatorial terms as the likable, practical, popular guy.
Still, Mr. Hogan is someone whose grand legacy is wrapped up in his popularity.
You could make a case that Larry Hogan is Maryland's Seinfeld governor.
His two-term gubernatorial stint was a fun-while-it-lasted show that was, at the end of eight years, a little about nothing.
Previous Maryland Politics Winners and Losers
Ryan Miner is the Editor & Founder of A Miner Detail.