The 2022 Maryland governor race is in full swing.
The Republican and Democratic gubernatorial primaries are fluid.
Now is the time when Marylanders are searching the internet, comparing and contrasting the gubernatorial candidates' experience, records, accomplishments, and policy platforms.
This article aims to help Marylanders assess the 2022 Maryland gubernatorial candidates' websites quickly.
A Miner Detail's mission is to provide Maryland voters with as much information as possible about our future state leaders.
Moreover, this article explores the candidates' digital and online footprints and analyzes their website traffic and organic search reach.
Are you ready to learn more about Maryland's next governor?
Read on!
The 2022 Maryland Governor Race: The Candidates 
Democrats will nominate one of three men to lead the top of their 2022 gubernatorial ticket:
Maryland Comptroller Peter Franchot
Former nonprofit CEO Wes Moore
Former D.N.C. Chair Tom Perez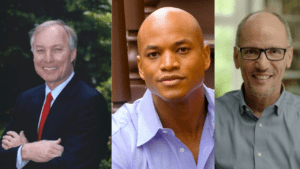 Mr. Franchot has chosen former Prince George's County Councilwoman Monique Anderson-Walker as his running mate.
Mr. Moore has chosen former Maryland state Delegate Aruna Miller as his running mate.
Mr. Perez has chosen former Baltimore City Councilmember Shannon Sneed as his running mate.
On the other side, Maryland Republicans will nominate "Team Normal" or "Team Crazy." 
Former state Commerce Secretary Kelly Schulz.
Frederick County state Delegate Dan Cox.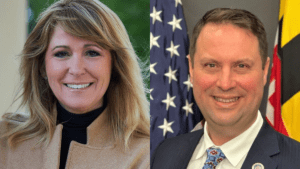 Ms. Schulz has chosen Dr. Jeff Woolford, an Air Force veteran and assistant Health secretary, as her running mate.
Mr. Cox has chosen Queen Anne's County attorney Gordana Schifanelli as his running mate.
Former Prince George's County Executive Rushern Baker (D) suspended his second gubernatorial campaign on Friday, June 10.
According to a source close to the Baker campaign, Mr. Baker will likely endorse the Wes Moore-Aruna Miller Democratic gubernatorial ticket.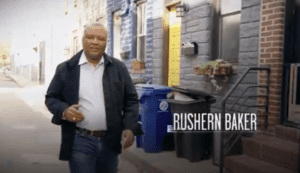 Barack Obama's 2008 Presidential Campaign 
First, let's talk about Barack Obama.
Do you remember Barack Obama's 2008 campaign for the presidency?
Then U.S. Senator and candidate Obama owned the political digital game during the 2008 presidential election.
America hadn't yet witnessed a presidential campaign so effectively use digital media to connect with millions of voters as the Obama campaign did in '08.
Hillary Clinton's campaign seemingly could not compete with Barack Obama's young and savvy tech gurus running his digital operation.
And what about the late John McCain's presidential campaign?
It wasn't even close.
Rick Davis, Steve Schmidt, and Nicolle Wallace spent more time teaching Sarah Palin the names of world leaders, much less bolstering their outreach efforts via the internet.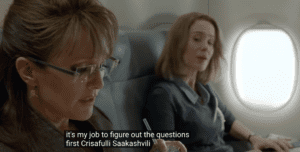 Incidentally, did you know that John McCain is Meghan McCain's father?
Ms. McCain probably never mentioned it.
So what helped Mr. Obama win the presidency in 2008?
For starters, Mr. Obama's campaign was flush with cash.
But Mr. McCain's campaign operated on a shoestring budget.
And political and digital campaign consultants aren't cheap.
How much do you think polls cost?
Anne Arundel County Councilwoman Jessica Haire, a Republican running for county executive in 2022, paid a Republican political consultant with direct ties to the Proud Boys over $81K last year just to run a poll showing her beating Steuart Pittman in a general election by only two points.
Barack Obama won the presidency twice in part because his digital game was far superior to his political rivals.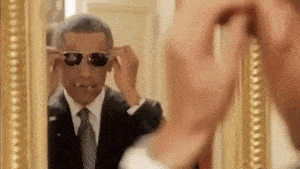 Mr. Obama's digital operation fundamentally transformed modern political campaigning – and for the better!
You'll want to read Pew Research Center's comprehensive study on the internet's role in the 2008 presidential election.
Read the Pew Research Center Campaign 2008 study.
Tom Perez's Barack Obama Ad 
Speaking of Barack Obama, have you seen Tom Perez's television ad featuring Barack Obama?
It's a good campaign ad.
Barack Obama narrates the Perez ad.
Watch the ad by clicking the graphic below.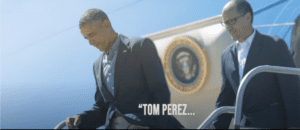 "Tom Perez has been, I believe, one of the best secretaries of Labor in our history," Mr. Obama says.
David S. Pumpkins might ask: Any questions?
Yes, we have questions.
Did Barack Obama endorse Tom Perez?

No, Barack Obama did not endorse Tom Perez for Maryland governor.
Mr. Obama said nice things about Mr. Perez – but Obama did not outright endorse Perez's gubernatorial bid.
Most of Maryland's Democratic gubernatorial candidates this cycle have some connection to Barack Obama.
Maryland gubernatorial candidate John King was Mr. Obama's second Education Secretary.
Where's John King's Obama-narrated television ad?
The Candidates' Websites
We'll now shift to focus our attention on the Maryland gubernatorial candidates' websites.
Please click through each candidate's website and examine their policy platforms.
But before you do just that, here's what you should know about political website domains:
Political Candidates & Politicians Should Use Branded Website Domains 
A branded domain is a domain that includes the organization, person, political candidate, or company that holds the domain name.
For example:
Peter Franchot's Uniform Resource Locator (URL for short) is Franchot.com.
Wes Moore's campaign website URL address is WesMoore.com.
Tom Perez's campaign website URL address is TomPerez.com
Political candidates should consider using branded domains because it helps searchers find them much easier on Google or Bing.
Messrs. Franchot, Moore, and Perez deserve an "A" in Marketing and Branding 101.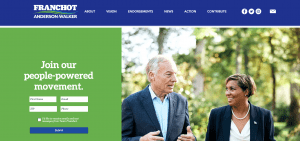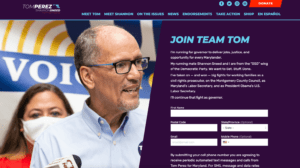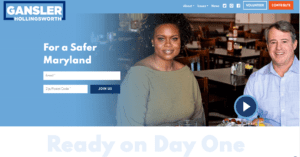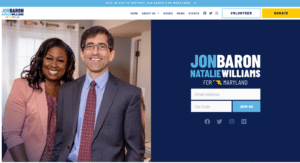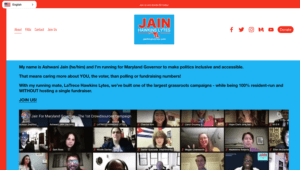 Ralph Jaffe's Website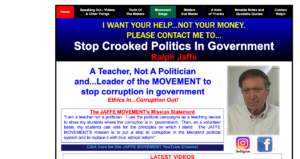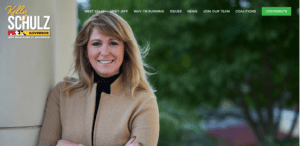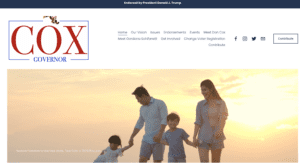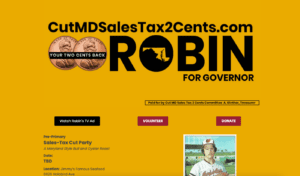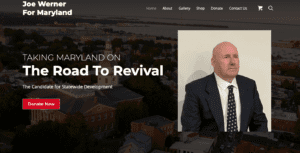 The Democrats' Website Traffic
Now let's examine the Democratic candidates' May 2022 website traffic. 
We'll first analyze web traffic for Democratic frontrunners Peter Franchot, Wes Moore, and Tom Perez.
(NOTE: A Miner Detail extrapolated the data below from the popular search engine optimization (SEO) SaaS platform Semrush.)
What Is Semrush? 
The following text is taken directly from Semrush's Wikipedia page:
"Semrush is a SaaS tool that helps with keyword research and pulling accurate online ranking data, including metrics like search volume and cost per click (CPC)."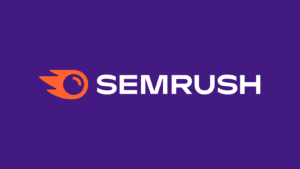 The SaaS platform also collects information about online keywords gathered from Google and Bing search engines.
The tool was released by the Boston-based company Semrush Inc. and was founded by Oleg Shchegolev and Dmitri Melnikov.
Peter Franchot, Wes Moore & Tom Perez May 2022 Website Traffic 

Franchot, Moore, Perez May 2022 Website Traffic Sources 

Franchot, Moore, & Perez Website Traffic Over The Last Six Months 

Web traffic can come from many different internet sources.
Political candidates should take the time to understand how their website visitors find their websites and from which internet traffic channels.
Attention Maryland Gubernatorial Candidates!
It's not too late for your campaigns to invest in SEO tools like Semrush or Ahrefs to keep tabs on your competitors' web traffic, ranking keywords, and backlink profiles.
Website Traffic Source Reports Reveal Critical Data
What do website traffic reports reveal?
Trending destination sites or traffic sources in a particular niche.
Where to display advertising campaigns.
Subdomains that visitors most often frequent on a website.
How website visitors respond to call-to-action requests (Are visitors converting?).
The Five Website Traffic Source Categories You Should Learn  
In other words, these are the five categories from which political candidates attract internet web traffic.
Direct
Referral
Search
Social
Paid ads
Direct Traffic 
Direct traffic to a website is when you type a website domain into an internet search browser.
For example:
Saved bookmarks
Links from outside a browser (such as PDFs or Microsoft Word documents)
Google Chrome is the world's leading internet web browser.
Open Google Chrome and input the candidates' website URLs into Chrome's internet browser.
Now you understand what "Direct Traffic" is to a website.

Referral Traffic 
Referral traffic is website traffic to a domain from a hyperlink on another domain (as long as it is not a social media domain).
For political candidates, referral traffic is some of the most substantial web traffic.
There are many ranking variables for SEO, but backlinks (referral traffic) still make the most significant difference when trying to rank on the first page of Google (and other search engines).
Backlinks are like votes.
The more (quality) backlinks the candidates' websites acquire, the better chance their sites have to rank for whatever keywords they're targeting.
For argument's sake, let's say Wes Moore's campaign introduced a 10-point plan on its website outlining how to fix Larry Hogan's broken Labor Department and prevent another unemployment crisis.
Somebody has to fix Larry Hogan and Tiffany Robinson's Labor Department mess.
And let's say Peter Franchot read Mr. Moore's plan.
Mr. Franchot liked Mr. Moore's plan so much that he decided to write about it on his campaign website.
We're big dreamers here at A Miner Detail.
Mr. Franchot could publish a post on his campaign website and backlink to Mr. Moore's Labor Department clean-up plan.
Incidentally, Maryland Labor Secretary Tiffany Robinson should have resigned last year.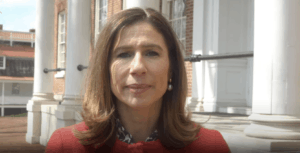 Mr. Franchot's campaign website already established domain authority (that's a good thing!).
A backlink from Mr. Franchot's website to Mr. Moore's campaign could help Mr. Moore's website rank higher on Google's search engine results pages (SERPS).
But Mr. Moore doesn't need any help: His digital reach is far superior to his gubernatorial rivals.
Hey Candidates: 
Please do NOT buy backlinks. 
Buying backlinks (in bulk, especially) is "Black Hat" SEO.
Google is more intelligent than us; they'll eventually figure out what you did, and you'll risk penalization.
If Google penalizes a website, the website risks dropping in the SERPs.
Search Traffic
Search traffic or organic traffic comes directly from search engines like Google, Bing, DuckDuckGo, etc.
The Maryland gubernatorial candidates want Marylanders to find their websites organically! 
Why?
Maryland voters are still undecided about which gubernatorial candidate to vote for in the July 19 primary.
Organic web traffic = potential votes. 
The campaigns may want to invest money (if they have it) and time creating high-quality, SEO-optimized content before time runs out!
Political Campaign SEO Best Practices
SEO is much easier when you understand the fundamental questions behind the keywords.
Always match search intent with keywords and content. That's why Keyword Research is so important.
Create topical authority around low-volume keywords if the site's domain authority is low.
Answer questions that people are searching for related to the Maryland governor race.
Create long-form content that matches keyword search intent.
Political candidates should study their competitors' websites – and create better content than their political rivals'.
User Experience (UX) is critical: Review your campaign website's core web vitals – Bounce Rate, Click-through-Rate, etc. – and make adjustments.
Remember Google's content ranking formula: EAT: Expertise – Authoritativeness – Trustworthiness.
Social Traffic 
Social Traffic is internet traffic to a website from links on social media websites like Facebook, Twitter, Reddit, Pinterest, YouTube, etc.
This source of traffic includes both organic and paid social traffic.
Paid Ads Traffic 
Paid website is traffic to a website from paid advertisements on Google Ads.
These sources include PPC ads in search results and product listing ads (Google Shopping) on SERPs.
Most political campaigns invest heavily in paid Google ads.
The Other Democratic Gubernatorial Candidates' May 2022 Website Traffic 
Running Mates
Doug Gansler, Jon Baron, Ashwani Jain & Ralph Jaffe May 2022 Website Traffic 

Gansler, Baron, Jain, & Jaffe May 2022 Website Traffic Sources 

Gansler, Baron, & Jain & Jaffe Website Traffic Over The Last Six Months 

The Maryland Republican Gubernatorial Candidates' May 2022 Website Traffic
Running Mates
We covered Kelly Schulz and Dan Cox's running mates earlier in this article.
Schulz, Cox, Ficker, & Werner May 2022 Website Traffic 

Schulz, Cox, Ficker, & Werner May 2022 Website Traffic Sources 

Schulz, Cox, Ficker, & Werner Website Traffic Over The Last Six Months 

Understanding Website Traffic Analytics   
Website Visits
Visits – An estimate of total visits to the website over the chosen month.
Unique Visitors – An estimate of total unique visits to the website over the chosen month.
Page Visits 
Pages/Visit – An estimate of how many pages (on average) a person visits in one session on the website.
Average Visit Duration – An average estimate of the amount of time spent on the site during each visit.
Bounce Rate 
A website's bounce rate is crucial because it tells you how website visitors are or aren't engaging with the site's content.
Semrush says this about bounce rates:
"The bounce rate is calculated when someone visits a single page on your website and does nothing on the page before leaving.
A website's bounce rate measures how many visitors leave a page without performing a specific action.
This ranges from buying something, filling out a form, or clicking a link.
A high bounce rate is anywhere between 56% to 70%.
(But a high bounce isn't always a bad thing.)
An average bounce rate is anywhere between 41% to 55%.
Optimally, a website should strive for a bounce rate anywhere from 26% to 40%.
The lower the bounce rate, the better. 
What's The Difference Between Website Visits and Unique Visits?
A Visit to a website refers to every person who visited a website during a defined reporting period.
For example:  
Let's say you visit a website five times in one day.
That website's analytics – every website must set up advanced analytics! – records five separate visits.
What Are Unique Visitors?
A unique visitor is someone who visited a website during a defined reporting period.
In other words: 
Unique visitors are counted only once – regardless of how often the visitor returns to the website.
In general, websites will always have [more visits] than unique visitors.
More On Unique Website Visitors 
Maybe you don't care about the number of unique visitors to any given website.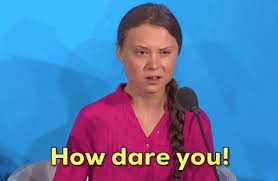 Who/What Should Care About Unique Website Visitors?
Businesses
e-Commerce sites
Gubernatorial candidates
Maryland political bloggers
Virtually anyone with a website!
Why Should Someone Care About Unique Website Visitors? 
The unique visitor metric tells you the actual size of your website audience.
One person can visit a website 10 times per day.
Maybe the target website is running Google Ads. That person would see the website's ads 10 times that day.
If a website is running digital ads, the unique visitor metric is an important indicator of how well the ad campaign is performing (or not performing).
Secondly, the unique visitor metric helps you understand visitors' actions when visiting a website.
For example, website visitors are more likely to return to your website if:
The website content is fresh.
The content helps someone solve a problem.
The content is valuable and informative.
The content is well-written.
The content inspires some action from the website visitor (a Call-To-Action).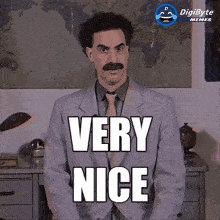 What If A Website Has Plenty Of Unique visitors But Not Returning Visitors?
If that's the case, a website may have SEO problems.
There could be something askew with the website's on-page or technical SEO.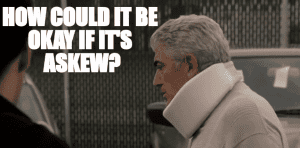 What To Do If You Have SEO Problems? 
Call Delta Marketing at (240) 261-7117!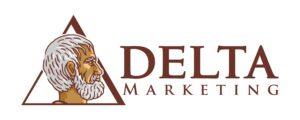 Delta Marketing, LLC is a full-shop Maryland-based digital marketing agency.
Delta Marketing, located in Gaithersburg, Maryland, offers businesses, business owners, nonprofits, political candidates, consultants, and more, digital marketing help in the following categories:
Brand Cultivation
Lead Generation
Search Engine Optimization (SEO)
Digital and Traditional Marketing Strategy
Podcasting & Podcast Setup
Email Marketing Campaigns
Social Media Marketing
And so much more!
Call Delta Marketing at (240) 261-7117 for your free website and SEO audit!
Who Is Leading The Maryland Governor Race? 
A June poll released by Baltimore Sun/the University of Baltimore shows Maryland Republicans and Maryland Democrats as mostly undecided.
Here's a snapshot from the Baltimore Sun article released about the poll's findings:
"The survey of 562 likely Democratic primary voters and 428 likely Republican primary voters was conducted by telephone and online May 27 through June 2.
It has a margin of error of plus or minus 4.1 percentage points for Democrats and plus or minus 4.7 percentage points for Republicans."
Who Is Leading The Maryland Democratic Gubernatorial Primary? 
The last poll shows Maryland Comptroller Peter Franchot leading former national nonprofit CEO Wes Moore by only five percentage points.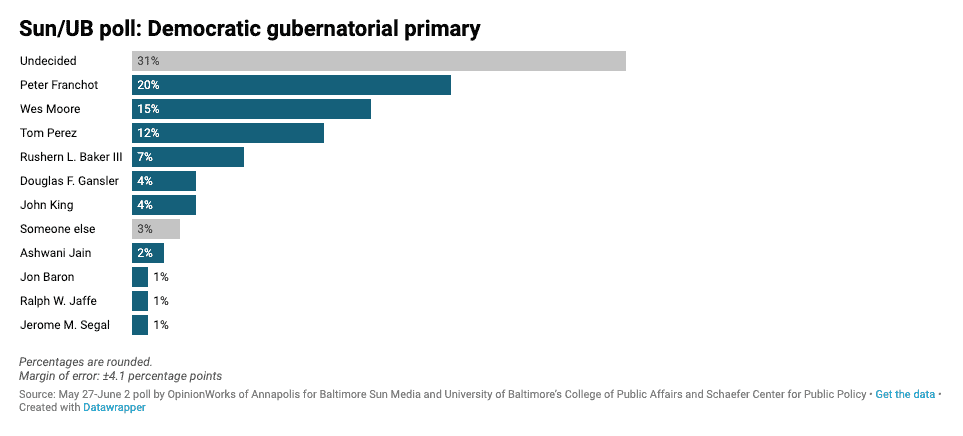 (Source: The Baltimore Sun.)
Anybody But Peter Franchot
Jill Kamenetz, the widow of the late Baltimore County Executive Kevin Kamenetz, closely follows the 2022 Maryland race for governor.
Kevin Kamenetz ran for Maryland governor in 2018.
He tragically died on May 10, 2018, a month before the June 2018 gubernatorial primary election.
On June 17, 2022, Jill Kamenetz released a devastating video on her Facebook page urging Maryland Democrats to vote for anybody but Peter Franchot.
Who Is Leading the Maryland Republican Gubernatorial Primary? 
Republican primary voters, like the Democrats, are also mostly undecided on the gubernatorial primary.
The poll shows Kelly Schulz leading  Dan Cox, a QAnon conspiracy theorist, by six points.
Gov. Larry Hogan supports Kelly Schulz.
The former twice-impeached U.S. president responsible for an insurrection backs Dan Cox, naturally.
Here's the data released by the Baltimore Sun: 
When Is The Maryland Governor Election?  
The Maryland primary election is Tuesday, July 19. 
Maryland's November general election is Tuesday, November 8, 2022.
Since Maryland is a closed primary state, only Democrats can vote in the Democratic primary, and only Republicans can vote in the Republican primary.
Registered Maryland Unaffiliated voters are limited to voting for non-partisan offices only.
Maryland's June 28th Deadline 
You have until June 28, 2022, to register to vote in the upcoming July primary, verify that voter registration information is current, and change political parties.
When Does Maryland Early Voting Begin? 
Early voting in Maryland begins Thursday, July 7, and lasts until Thursday, July 14.
Early voting centers are open from 7 to 8:00 p.m. each day.
Where Can I Find Maryland Political News? 
Maryland Online News Outlets 
Maryland Political Blogs
Traditional Maryland News Outlets 
Maryland Politics Facebook Groups 
News consumption and emerging alternative media disrupters are common themes frequently discussed and debated in Johns Hopkins University Lecturer Len Foxwell's graduate courses.
Maryland political news is consumed by hashtags or reading some of the more fanciful political Facebook groups.
Where do you get your news?
Who's Leading the Maryland Governor Race?
Look, that's the million-dollar question.
There's a polling desert this gubernatorial cycle.
The races are fluid.
Also, political signs do not vote.
(Dan Cox supporters like to point out how many signs he has around the state.)
The Democratic Contest
Wes Moore is surging in the Maryland Democratic gubernatorial primary.
He has the most cash on hand.
And one more tidbit.
The Jill Kamenetz 36-second video is earth-shattering for Peter Franchot, especially in Baltimore County, which is considerably Franchot country.
Basically, Mrs. Kamenetz insinuates that the stress Mr. Franchot caused her late husband, former Baltimore County Executive Kevin Kamenetz, contributed to his death.
There's really no other way to interpret her message.
Maryland Democrats have a decision before them.
They can choose Peter Franchot, who is loathed by most of the Maryland General Assembly.
Or Maryland Democrats can choose Wes Moore, a combat veteran, a former nonprofit CEO with a fresh message, and a widespread statewide coalition.
Would you want the guy who could get along with the Democratic majority (and most Republicans) in the General Assembly?
Or do you want the 74-year-old career politician who sociopathically sat in the front row of a man's funeral without invitation?
Kevin Kamenetz wasn't perfect – but he was extremely effective.
Any Maryland political insider could tell you that Peter Franchot is the last person Kevin Kamenetz would have wanted to sit front-row at his funeral.
You might see the Franchot-Kamenetz narrative playing out as petty – but the Kamenetz family really didn't like Franchot, and for good reason.
Mr. Franchot did often lie about Kevin Kamenetz's actions when he was Baltimore's county executive.
The Maryland Republican Contest
As it stands, the Republican gubernatorial contest is also a two-person race.
It's either Kelly Schulz or Dan Cox, a QAnon conspiracy theorist who ventured to Washington D.C. on Jan. 6, 2021, to attend Donald Trump's "Stop the Steal rally."
Where was Dan Cox on Jan. 6, 2021, from noon until 5:00 p.m.? 
Dan Cox was Tweeting this: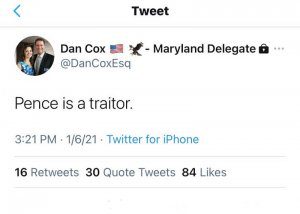 Maryland needs to know where Dan Cox was on Jan. 6, 2021.
And we need to find out precisely what Dan Cox was doing while violent insurrectionists attempted to overthrow a free and fair election at Donald Trump's behest.
So does Donald Trump come to Maryland and hold a rally for Dan Cox?
Maryland politics are wild! 
For more information about the 2022 Maryland governor race, please continue to read A Miner Detail.