By Ryan Miner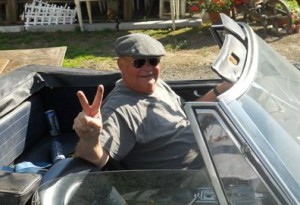 No commentary needed.
Check out Tim Rowland's latest column, "Spong seems to be suffering from gaffeluenza.'
Here's a snippet:
"Spong's tone-deafness is eerily similar to the "affluenza" kid who, after receiving probation on a drunken-driving fatality, thought it would be a good idea to post a video of himself playing beer-pong to YouTube. Of course, maybe Woody's lawyers can argue that he has a similar malady — "gaffeluenza."

Not that he needed to apologize to the county's tea party wing, including one individual who rationalized on social media that the meme couldn't be racist because on the "Our Gang" films, Buckwheat made racially insensitive comments, and, you know, he was black."
To read Tim's column in full, click here.
About Ryan
Ryan Miner is Editor in Chief, Founder and Publisher of AMinerDetail.com. Miner is the sole reporter and columnist at AMinerDetail.com, covering Maryland news, politics, business, education, national, state and local government. Miner is the host of A Miner Detail Podcast.
Sign up for the Daily Briefing