A weekend whisper about David Trone's physical appearance and his noticeable absence on the campaign trail is now audibly louder after several Maryland Democrats – and even some of Trone's own supporters – this week have expressed genuine concern and alarm that the 6th Congressional District Democratic nominee's health may be on the decline.
The typically vigorous Trone, who will turn 63 in September, spoke last Saturday alongside Ben Jealous, Maryland's Democratic nominee for governor, at a rally held at the Frederick County Democratic headquarters, which brought out more than 100 people.
Some Democrats who attended the Frederick rally described Trone's appearance as "pale" and "clammy." Another attendee also remarked that Trone's voice was especially hoarse and discordant.
One rally attendee told A Miner Detail that Trone appeared to be "sickly."
The picture below of Trone was taken last Saturday at the Democrat's Frederick rally and has been widely distributed throughout Maryland political circles.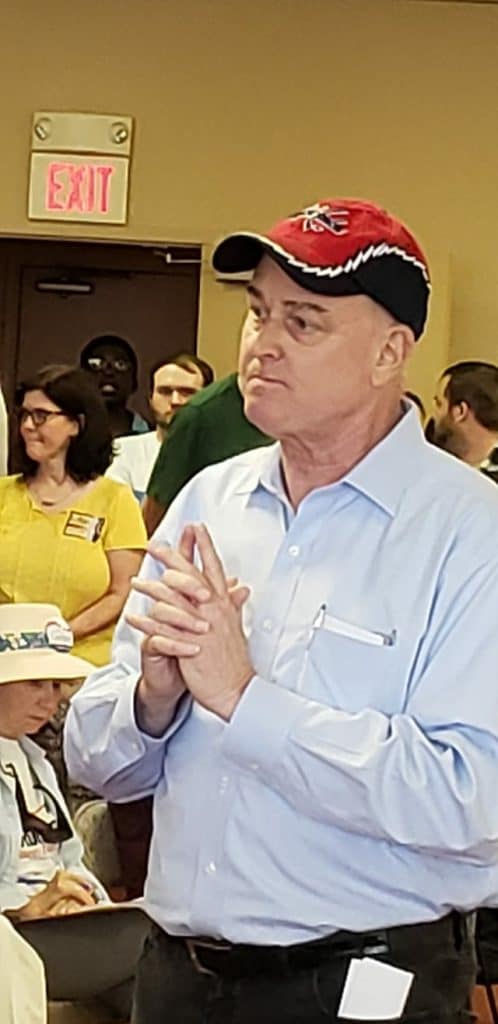 Another recent image of the Potomac wine mogul (below) is reason enough for some Democrats to question whether Trone is battling an illness.
The photograph below is a screen capture from a video the Trone campaign posted on its Facebook page. Trone is standing adjacent to Democratic National Committee Chair Tom Perez on August 7 for a National Night Out event.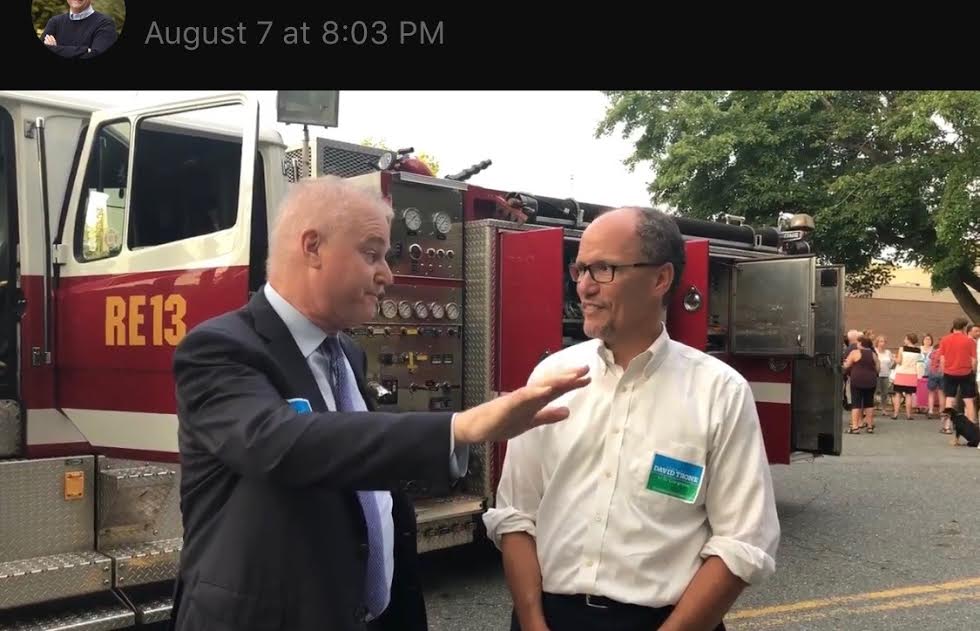 In the photograph above, Trone's hair is noticeably thinning and patchy, some have observed – a stark contrast to the photograph below, which was posted to Trone's campaign Facebook page two days after Maryland's June 26 primary.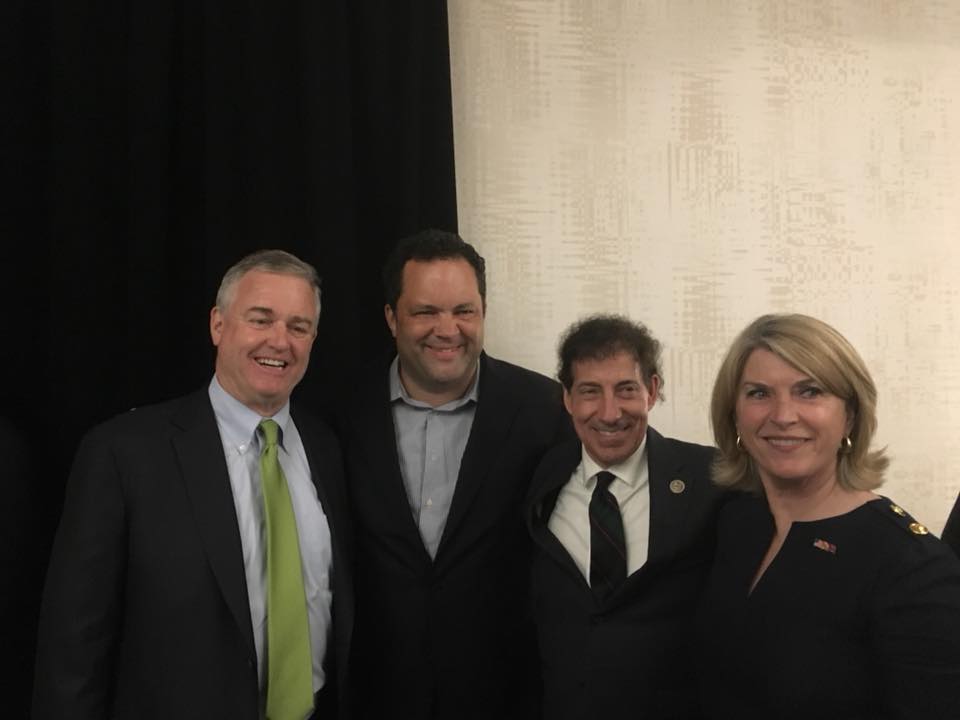 A source inside Trone's campaign said they were told by Trone's staff that "Trone simply got a haircut" and there is nothing wrong with him.
Trone won the 6th Congressional District Democratic nomination on June 26, toppling seven Democrats in an eight-person primary, including state Del. Aruna Miller (D-Darnestown) and state Sen. Roger Manno (D-Silver Spring). He'll face Republican Amie Hoeber in the November general election.
When reached last Saturday for comment, Trone campaign manager Jerid Kurtz in a text message dismissed concerns about Trone's health as "gossip."
"Always sorry to hear the gossip, but just yesterday we had David with 200 folks in Frederick for our unity event, was with Tom Perez of the DNC last week for National night out, and hosted AAPI leaders for a luncheon this past week. It's a little slower since the primary, but he's still hitting all cycles," Kurtz wrote to A Miner Detail.
Some Congressional District 6 Democrats, however, have noticed that Trone has been conspicuously absent from several events, many in Western Maryland, especially, Democrats tell A Miner Detail.
Trone was noticeably absent yesterday evening from the Washington County Democratic picnic, a popular annual political hootenanny that attracts a smorgasbord of candidates – both Democrats and even some Republicans – as well as Democrats seeking statewide office.
A Montgomery County Democratic insider told A Miner Detail today that news of Trone's health has reached Trone himself, who is dismissing the talk as nothing more than rumors and innuendo.