Former Prince George's County Executive Rushern L. Baker III (D) is turning 61 on October 24.
To celebrate, the former Prince George's County Executive is throwing a "Birthday Bash" on November 14 at Denizens in Riverdale Park from 6:00 p.m. to 7:30 p.m.
But it's going to cost you.
The price of admission for Baker's birthday party begins at $125 as a "guest." Sponsors would need to shell out $1,000.
So, why is Mr. Baker raising money? The failed 2018 Democratic gubernatorial candidate is said to be exploring another bid for political office in Maryland, according to sources close to Baker.
For which office? Governor? Comptroller?
Stephanie Mellinger of The Mellinger Group, a business management consultant handling Mr. Baker's campaign finances, told A Miner Detail today that Baker's November fundraiser is being held to "retire campaign debt," but she isn't sure exactly how much.
Mellinger, when asked if Baker is planning to run for office in the future, referred A Miner Detail to Mr. Baker's son, Rush.
Baker's county executive term ended last year.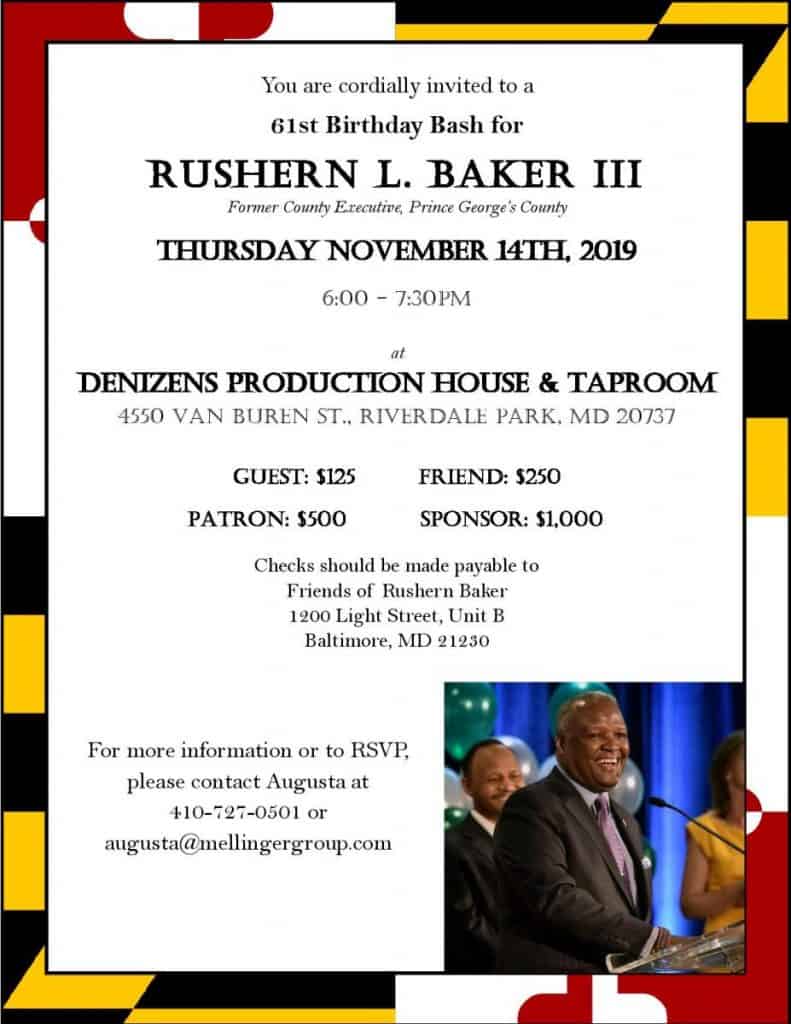 ---
Feedback/Questions? Ryan@AMinerDetail.com