By Ryan Miner 
The only Republican running for Montgomery County Executive, Robin Ficker, sent his first campaign email blast today to people who never signed up to receive his updates.
Ficker has enlisted the services on Gravis Marketing, which bills itself as "an award-winning public relations firm with a clientele including political campaigns, public affairs organizations, consultants, and nonprofit organizations across the globe" to execute his email marketing campaign.
In April, Bethesda Beat reporter Andrew Metcalf reported that Ficker sent a public information request to Montgomery County officials requesting email addresses "used by the county to distribute its Paperless Airplane newsletter as well as the lists maintained by council members."
Ficker told Metcalf that he intends to use the email addresses for campaign purposes and to inform potential voters about his opponents.
The email below was received by a county resident who did not request to be emailed by Ficker's campaign.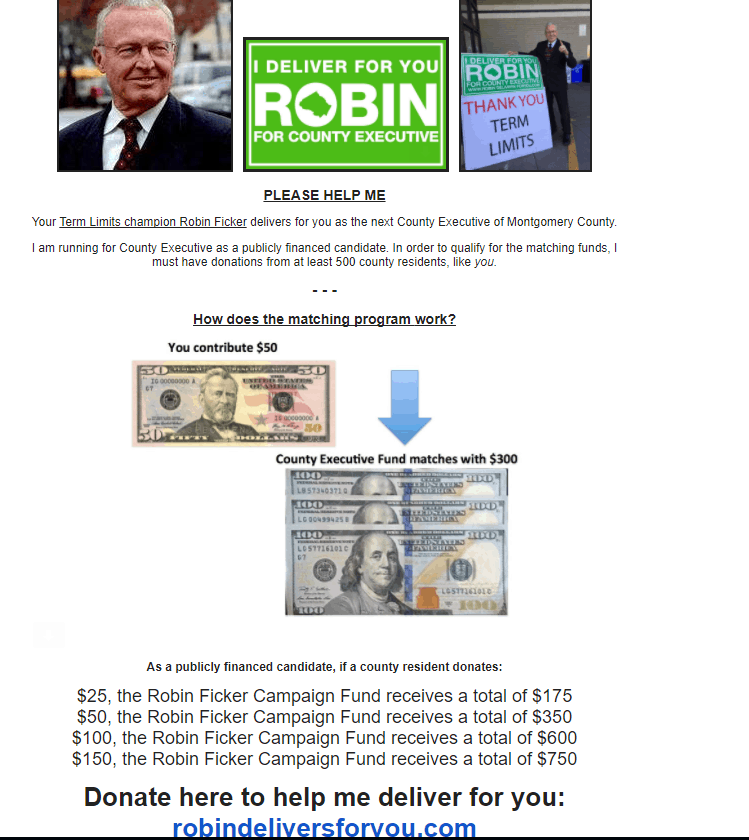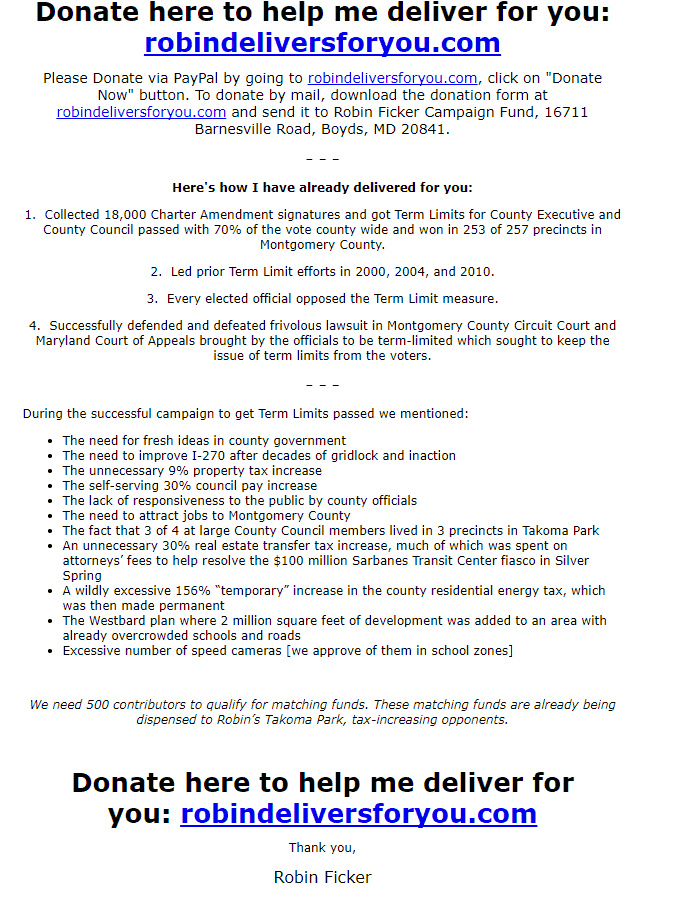 Ryan Miner is Editor & Founder of A Miner Detail, a Maryland Politics Blog.