An online video released today by the Maryland Republican Party that mocks the field of Democrats looking to challenge Gov. Larry Harry (R) in November is drawing scorn for including footage of Kevin Kamenetz, the late Baltimore County executive and gubernatorial candidate who died suddenly on May 10 from cardiac arrest.
The Maryland GOP's ad, named "Uninspired," paints a narrative that Democratic primary voters are left uninspired by the nine-person Democratic field. The ad jabs further at the candidates and highlights media blurbs written by Maryland reporters that call attention to the race's arguably sleepy start.
The Democrats, including former Montgomery County Councilwoman Valerie Ervin, the latest entrant into the race, squared off earlier this morning in a debate that will be aired this evening at 7 p.m. on WBAL's Maryland Public Television.
The state GOP ad would be just another conventional partisan potshot if not for its footage of the recently-deceased Kevin Kamenetz. 42 seconds into the 1:12 ad, Kamentz can be seen seated at the October 14 United for Maryland gubernatorial candidate forum, which was held at Montgomery College's Germantown campus.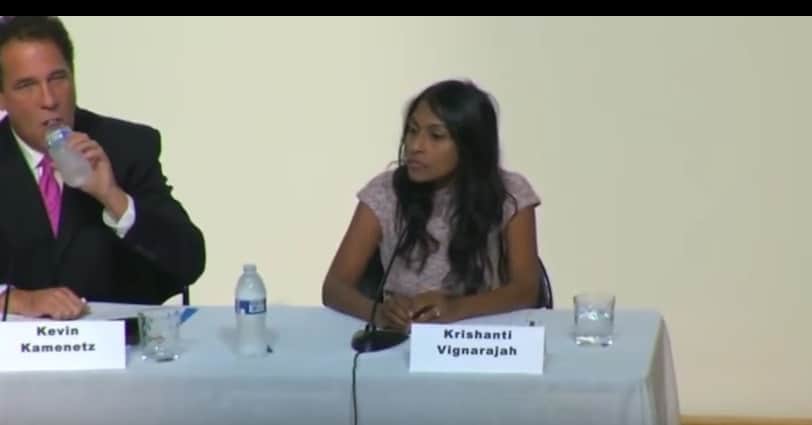 The GOP released its ad today on its social media platforms. Since the ad's release, several Facebook commentators issued critical rebukes, calling the ad "tacky" and done so in "poor taste," unmindful to the late Kamenetz.
"I'm still reeling over the video the MDGOP just released. Can't believe no one thought to edit out Mr. Kamenetz," one Facebook observer said of the video.
When reached today via Facebook Messanger, Maryland Republican Party Executive Director Patrick O'Keefe was apparently unaware that his state party's ad included footage of Kamenetz.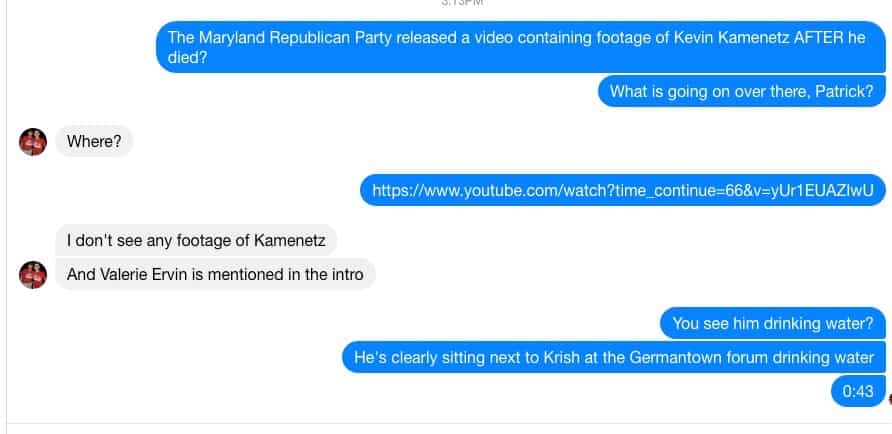 The nine Democratic candidates have agreed to four televised debates, running up until the June 26 primary.
The candidates include: Prince George's County Executive Rushern L. Baker III, former Montgomery County Councilwoman Valerie Ervin, former NAACP president Ben Jealous, Baltimore attorney Jim Shea, Montgomery County state Sen. Richard S. Madaleno Jr., technology entrepreneur Alec Ross, former Michelle Obama policy director Krishanti Vignarajah, perennial candidate Ralph Jaffe and James Jones.
The Democrat's debate schedule is as follows:
May 30 – Hosted by FOX 45-Baltimore and ABC 7-DC.
June 13 at 8 p.m. – Hosted by ABC 2, Baltimore.
June 17 at 11:30 a.m. – Sponsored by NBC 4 Washington.
The eventual Democratic primary winner will face off against popular Republican Gov. Larry Hogan, who is running unopposed in the GOP primary.