By Ryan Miner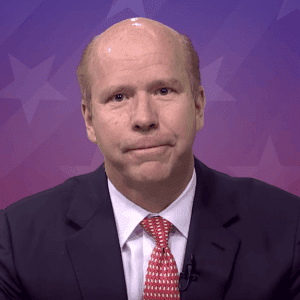 One day after I called upon Rep. John Delaney (MD-6) to hold a series of town hall events in Western Maryland, his official congressional Facebook page announced today that Delaney will hold a town hall this Thursday, March 2, in Maugansville.
Delaney's Maugansville town hall will be held on friendly territory at the UAW Labor Hall at 18131 Maugans Avenue. Typically Democratic congressman like Delaney do hold their town halls in a proverbial safe space (e.g., a labor union hall). Delaney could have chosen far better locations – neutral locations – to hold his event, but I cannot fault the moderate-leaning Democratic congressman for taking A Miner Detail up on its offer and instantly responding.
I do hope that Congressman Delaney won't stop at Hagerstown; his staff should be searching for locations in Allegany and Garret Counties as we speak. Western Maryland doesn't stop at Hagerstown's borders.
Do you plan to attend Rep. Delaney's town hall this Thursday in Hagerstown? Do you plan to address Rep. Delaney? If so, what questions do you intend to ask him?
Credit is given where it is due. Good on you, Congressman, for responding to your constituents.
See you Thursday!