By Ryan Miner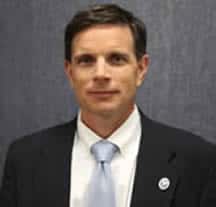 Earlier today Herald-Mail Media reported that Washington County's Board of County Commissioners "interviewed two of the three finalists for the county administrator's job" to replace Greg Murray, the irreplaceable county administrator that Wayne Keefer, LeRoy Myers and Terry Baker essentially fired.
The three commissioners won't explicitly come clean about firing Murray because – God bless them – they do not have the guts to level with the public. Trust me, you won't get a straight story from Baker, Keefer or Myers. (And I like Myers a lot, but he's just flat-out wrong in this case.) After a few of the commissioners returned from the Korea trip last year, suddenly Murray's job was on the chopping block –  without just cause. That's the scoop; it's the truth.
Don't believe me? Ask around Washington County – namely in county government.
The five-member commissioners' board claim it cannot release the names of the three finalists because of "confidentiality," but A Miner Detail can, however.
The following individuals were interviewed by the Board of County Commissioners and are among the final three:
Rob Slocum – current director of Washington County's Division of Engineering & Construction Management
Drew Bowen – Middletown, Maryland's current town administrator
Jeff Rhodes – current city administrator for Cumberland, Maryland
The word on the street in county government is that Rob Slocum has the job. A Miner Detail is usually spot-on in our predictions.
Watch and see.
Ryan Miner is the Editor & Founder of A Miner Detail.