By Eric Beasley
A Miner Detail has received copies of police reports created by the Frederick County Sheriff's Office. The reports detail their investigation into Chad Steiner, former special education teacher at Carroll Manor Elementary School.
In previous articles, A Miner Detail has presented 6 sources with direct knowledge of Mr. Steiner's classroom. Allegations include child abuse by Chad Steiner, Lisa Stickley, and Maureen Mazzie. Further allegations implicate Principal Kim Robertson of covering up reports for over 2 years.
The FCSO spoke to 3 Instructional Aides which taught in Mr. Steiner's classroom. Two of these individuals, Nancy Hawker and "Domino" previously spoke to A Miner Detail. The source previously identified as "Colossus" was not interviewed during this investigation. The allegations are identical to the reports received by A Miner Detail.
On February 22nd, 2020, a Behavioral Analyst received pictures drawn by "Student Y" from the child's mother. The BA filed a CPS report and notified the FCSO. Shelley Sexton is notably absent from the report.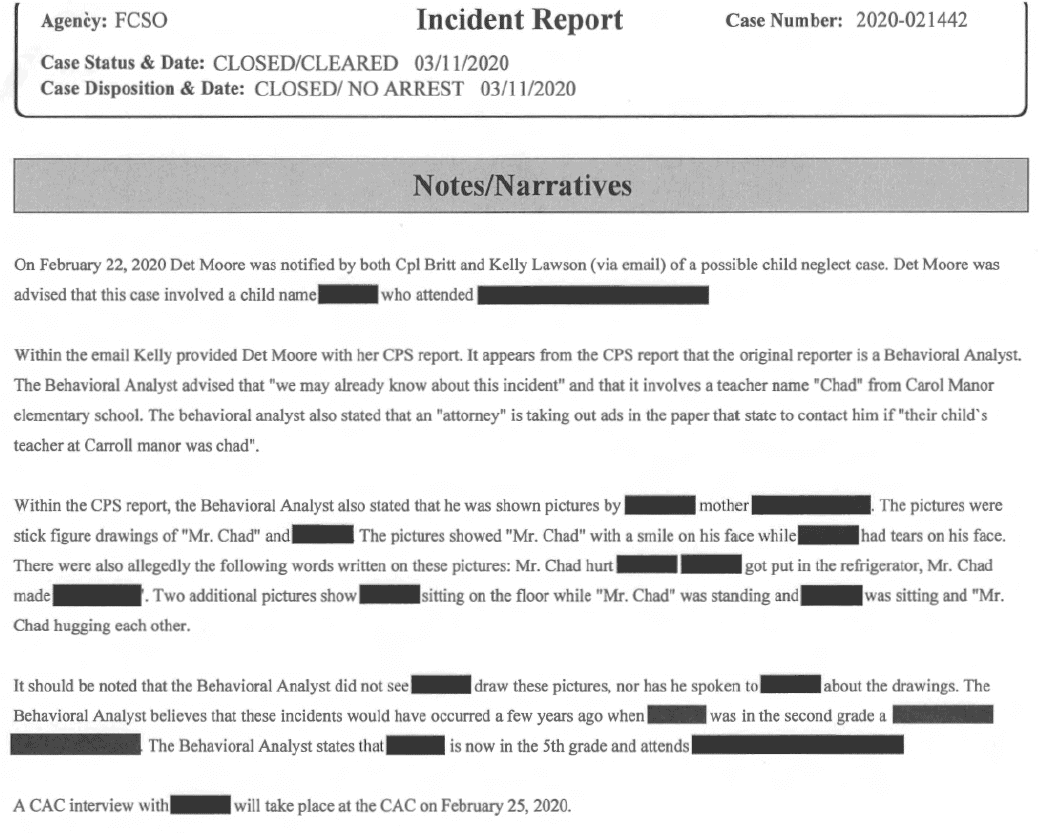 On March 3rd, 2020, a forensic interviewer spoke with "Student Y".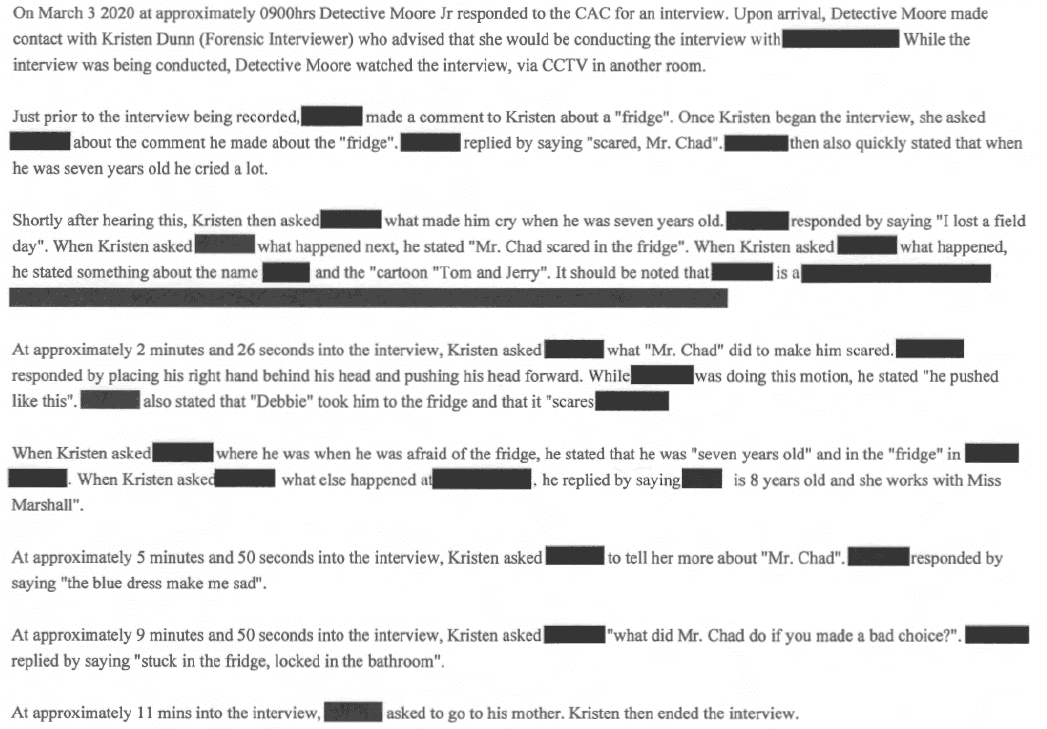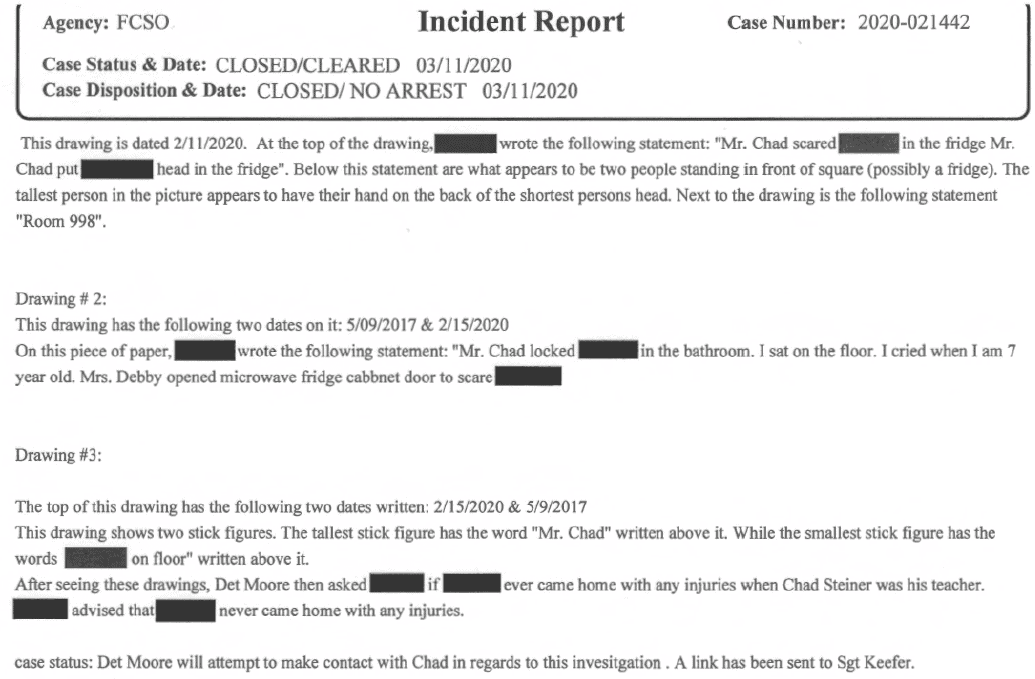 The pictures described by Detective Moore were reported by "She-Hulk" in previous articles.
After the Forensic Interview, Detective Moore interviewed Mr. Steiner.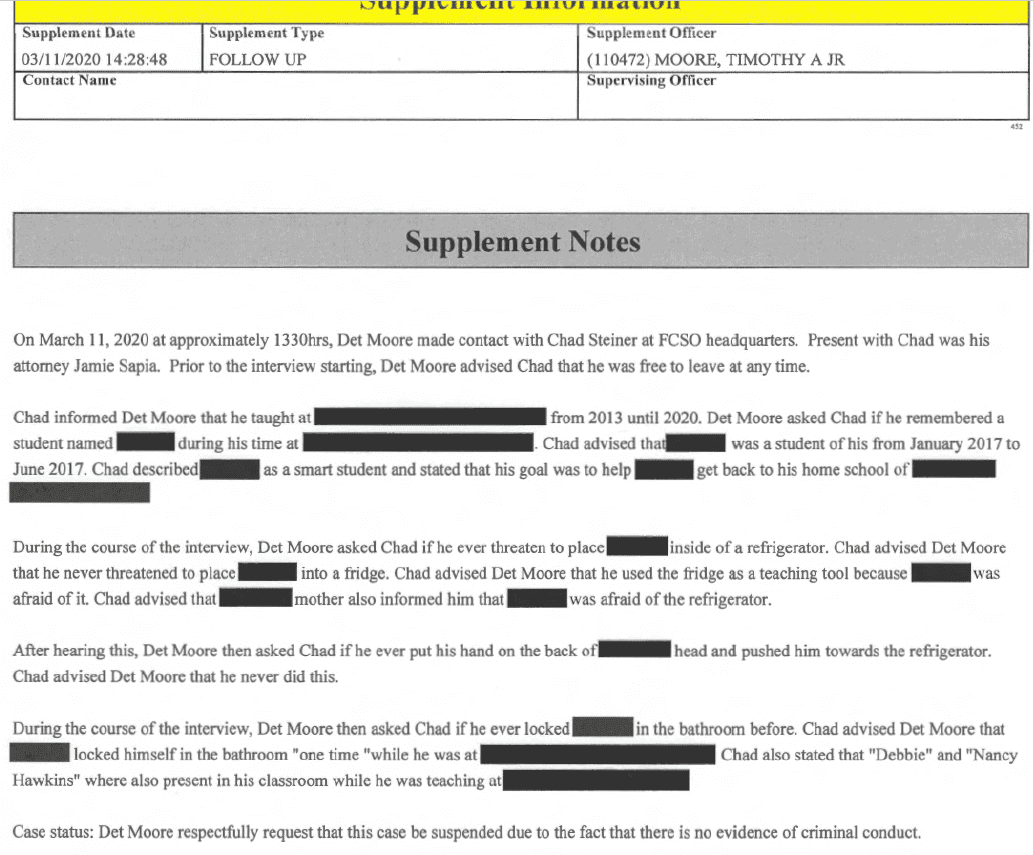 Curiously, Detective Moore decided to suspend the case after interviewing Chad Steiner. It is worth noting that Chad Steiner did not request counsel after the first wave of allegations from Nancy Hawker, "Domino", and a 3rd instructional aide.
On November 26, 2019, Detective Moore presented the case based on 3 witnesses to Assistant State's Attorney Tammy Hodges Leach. The SA declined to press charges "shortly after reviewing the facts of the case." It is unclear why the forensic interview of "Student Y" reduced the credibility of the allegations previously levied by 3 Instructional Aides.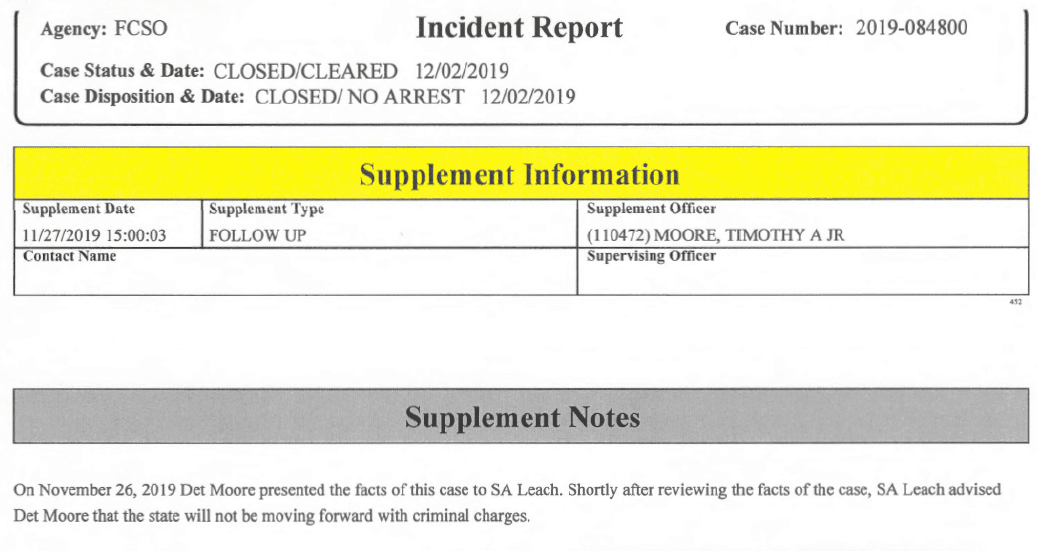 Sheriff Jenkins on FCPS reaction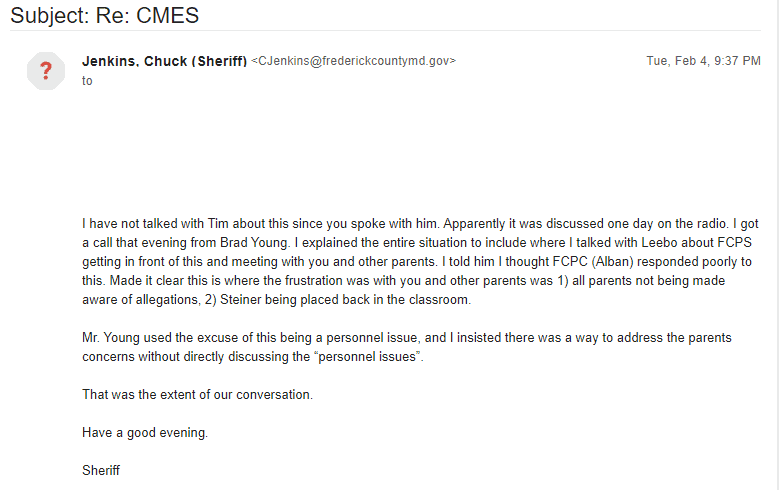 According to Board of Education President Brad Young, this conversation never happened.

Two minutes later, Board of Education President Brad Young messaged Eric Beasley via Facebook.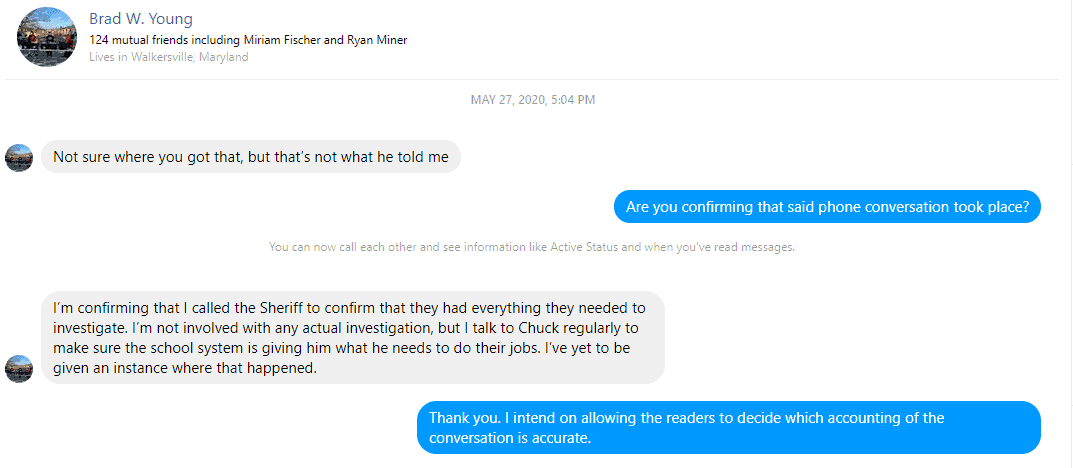 In addition, Sheriff Jenkins calls out Frederick County Public Schools for an editorial published in the Frederick News-Post.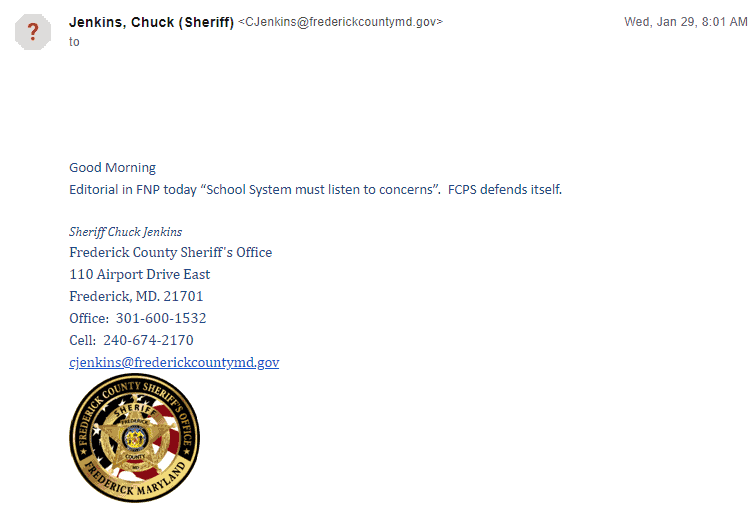 Frederick County Public Schools, Frederick County Board of Education, and Principal Kim Robertson declined to comment.