Over 950 people have a signed an online petition calling for a Washington County middle school science teacher to be fired over allegations of sexual harassment.
The change.org petition, entitled "Get Mr. Mandraccia fired," alleges that E. Russell Hicks Middle science teacher Charles Mandracci "touched them [students] inappropriately, whispered things in their ears, and called them pet names and sexually harassed them even after they asked him to stop."
A screenshot of the petition is below.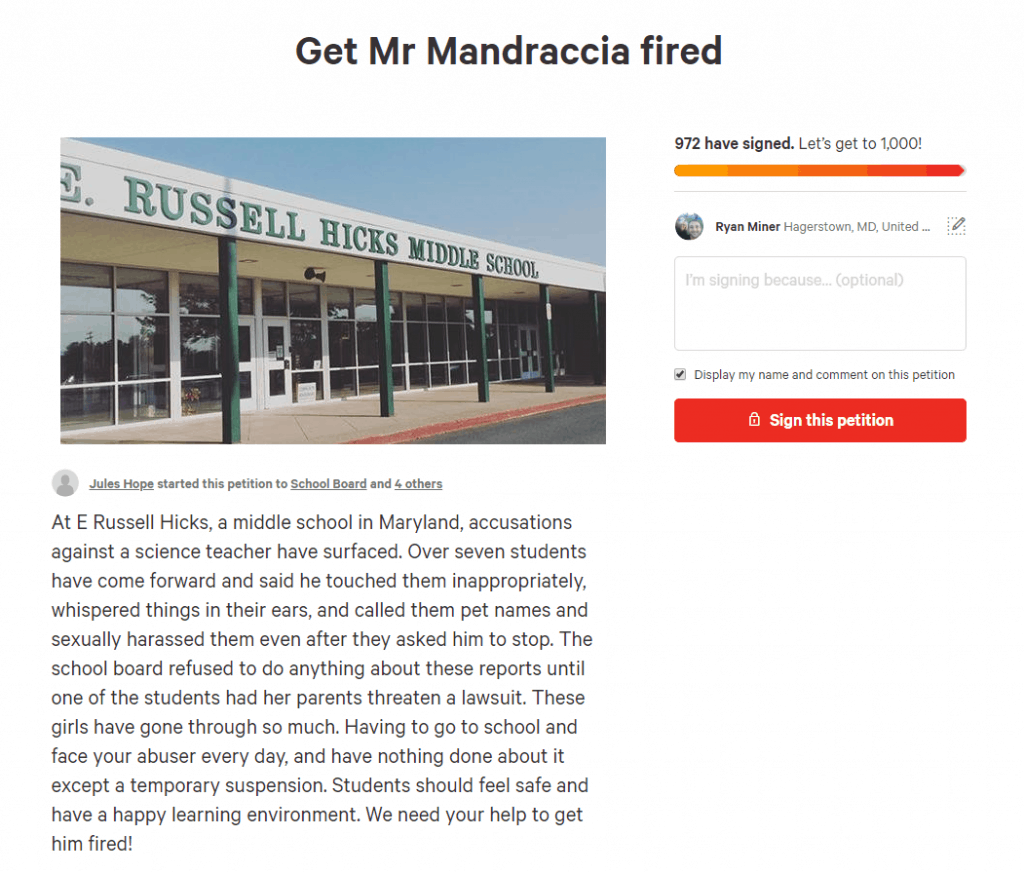 Washington County Public Schools, when reached on Wednesday, told A Miner Detail "The WCPS Human Resources Department follows a standard and thorough protocol to address allegations that involve employees."
E. Russell Hicks Middle School principal Duane A. Mcnarin spoke told A Miner Detail today that he could not comment, reiterating that the issue is a personnel matter.
Mcnarin referred A Miner Detail to WCPS for any additional questions.
A Miner Detail was unable to the petition's creator, Jules Hope, for comment.
The petition goes on to allege that Washington County's school board has "refused to do anything about these reports until one of the students had her parents threaten a lawsuit."
This story will be updated.
Ryan Miner is the Editor in Chief, Founder, Senior Political Reporter and Publisher of A Miner Detail. He is the host of A Miner Detail Podcast.