By Ryan Miner & Eric Beasley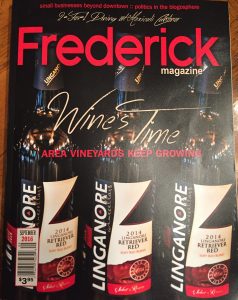 Katherine Heebrandt and I (Ryan) met for the first time on an insufferably muggy evening in late July of this year at a Panera Bread in Frederick. It was during that exchange – actually, it was an interview, but it felt like a conversation between two old friends – I had an opportunity to learn more about Katherine's passion; on the flip side, she learned about mine – and Eric's, too.
We chatted on and off the record for over an hour about our mutual interests and passions, local politics, the seedy underbelly of Maryland politics while seated at an inconspicuous table near the front door of the restaurant. Our first encounter did not, at least on my end, feel like we were meeting for the very first time. I told Katherine about my love for journalism – otherwise known as the Fourth Estate. I told her about my past brushes with the law, the stupid mistakes I made in the past, my political exploits and excursions, and how blogging is an outlet for me to report on hard news, laced often with a tinge of sharp commentary. Okay, more than just a tinge, you can argue.
The product of our conversations (she met with Eric later in the week) was written in a magnificent article in the September edition of the esteemed Frederick Magazine.
The article, beginning on page 70, entitled, "Having their Say – Local Political Bloggers Tell It As They See it," offers a brief but substantive window into why Eric and I do what we do with our blog, A Miner Detail. For now, I can only release a photographed copy of the article; the link will be available later this month.
Katherine – Eric and I cannot thank you enough for taking an interest in our work, incorporating our thoughts and ideas into your work – your passion. It means the world to us. Truly, we thank you.
Featured below in a series of photographs – in order – is our snippet of Katherine's piece: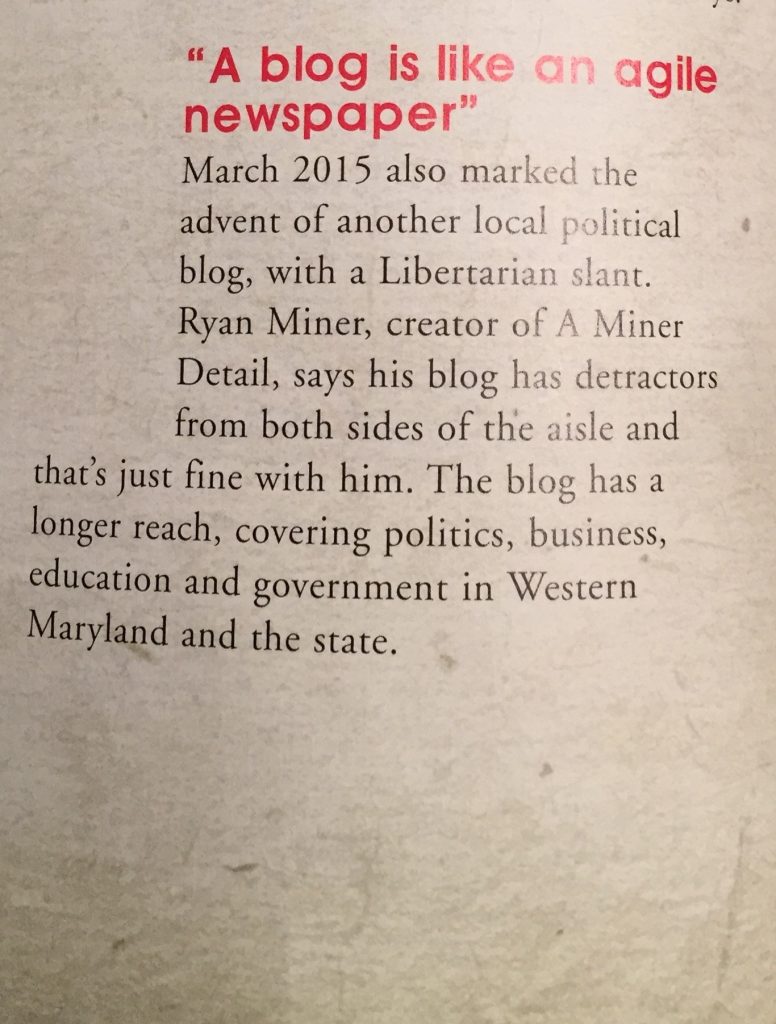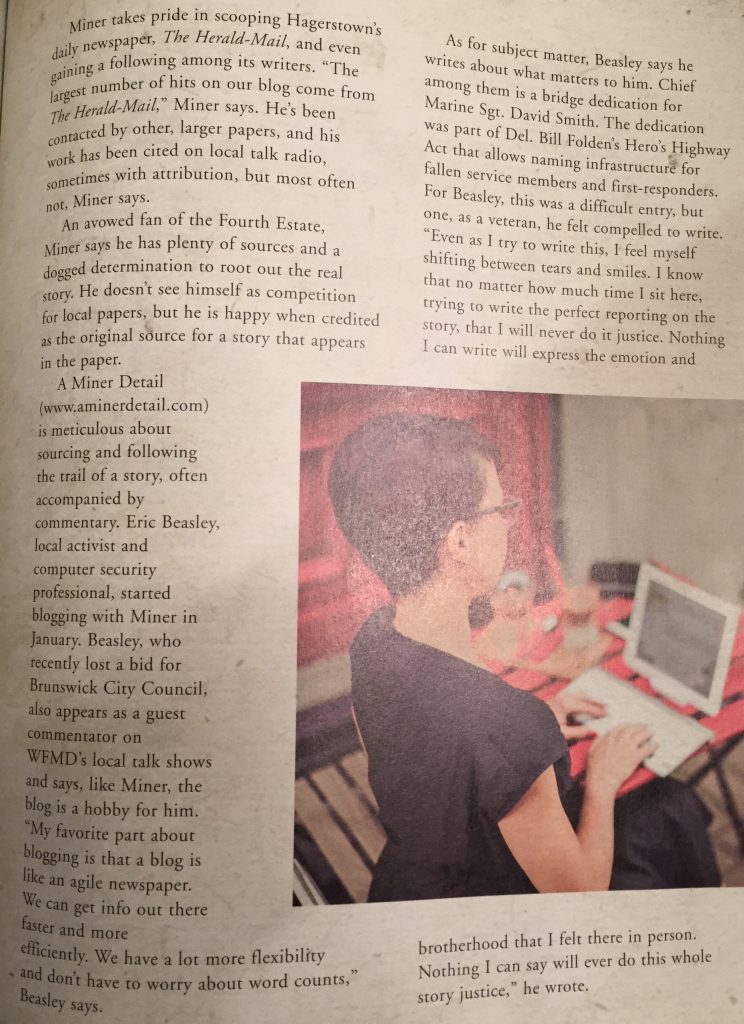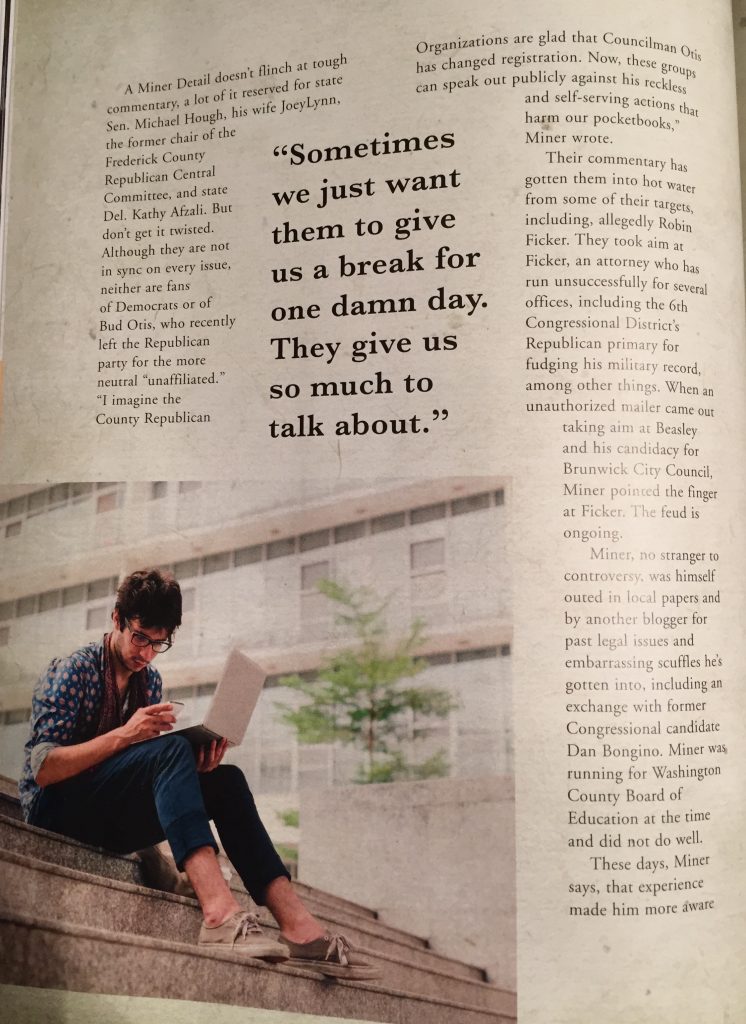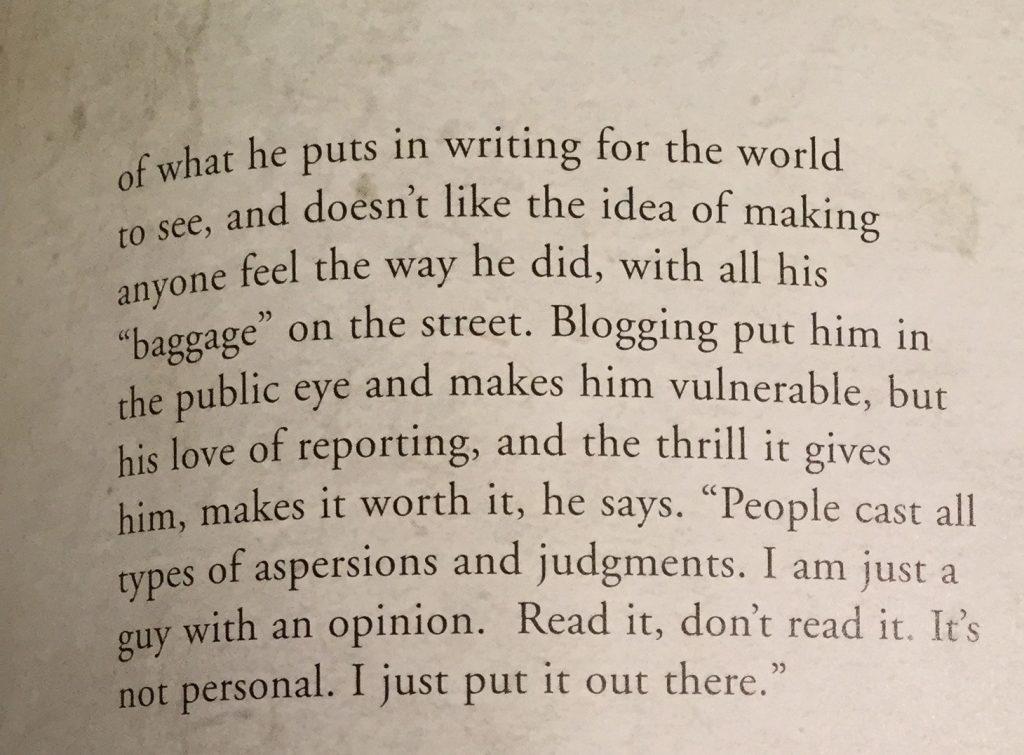 From the bottom of our hearts, Katherine, thank you for telling our story.