By Ryan Miner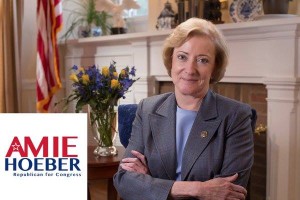 Republican congressional candidate Amie Hoeber held a "tele-townhall" last week in which she answered several policy-related questions, offering a plan on how to bring more jobs and economic opportunities to the 6th Congressional District.
Hoeber posted a video of the tele-townhall on her campaign Facebook page.
During the tele-townahll, Hoeber said she supports dry-fracking. She also provided ideas on how to bring cyber security jobs to Washington County.
About Ryan
Ryan Miner is Editor in Chief, Founder and Publisher of AMinerDetail.com. Miner is the sole reporter and columnist at AMinerDetail.com, covering Maryland news, politics, business, education, national, state and local government. Miner is the host of A Miner Detail Podcast.
Sign up for the Daily Briefing