Congressional District 6 candidate David Trone is hosting an 8:00 a.m. breakfast tomorrow at the Bethesda Marriott.
Bethesda's Marriott is located in the 8th Congressional District where Trone currently resides. Trone ran for the 8th District in 2016 but lost in the Democratic primary to now-Congressman Jamie Raskin after spending nearly $13 million.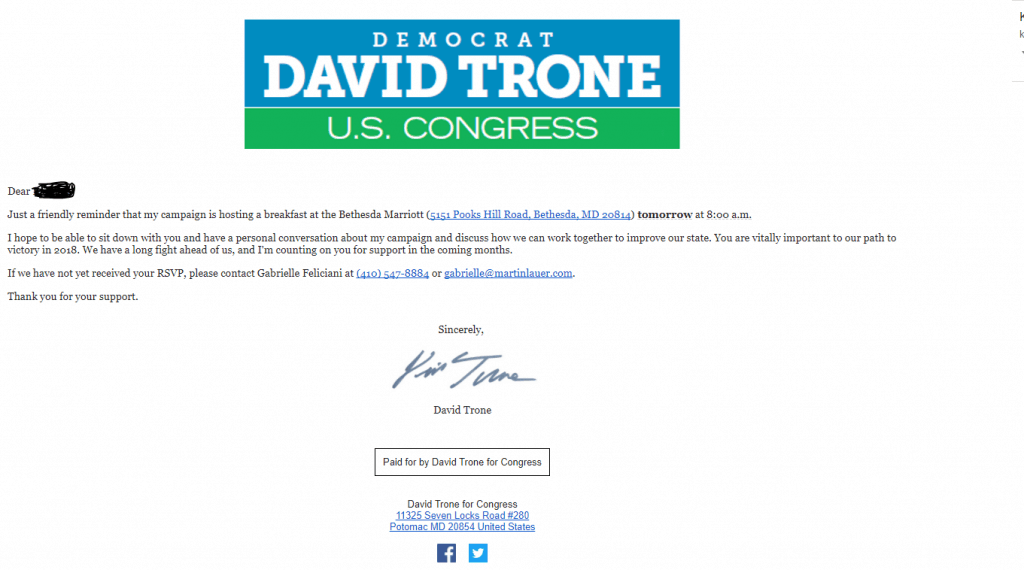 Ryan Miner is the Editor in Chief, Founder, Senior Political Reporter and Publisher of A Miner Detail. He is the host of A Miner Detail Podcast.