By Ryan Miner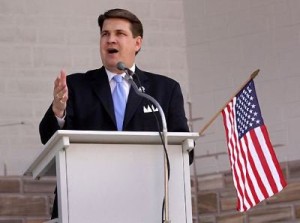 Former Frederick County Commissioner Blaine R. Young is set to host a fundraiser in support of Delegate David Vogt's congressional campaign on Wednesday, January 27 at the Holiday Inn in Frederick.
The flyer for the event is below:
Blaine Young to host fundraiser for David Vogt by Ryan Miner
Vogt is considered one of the frontrunners for the Republican nomination in Maryland's 6th Congressional District alongside Amie Hoeber and Frank Howard.
Ryan Miner is the Editor in Chief, Founder, Senior Political Reporter and Publisher of A Miner Detail. He is the host of A Miner Detail Podcast.