By Ryan Miner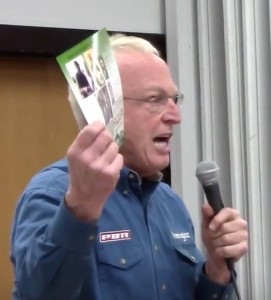 During the Garrett County Republican Congressional District 6 debate on Saturday, April 2, candidate Robin Ficker did not raise his hand when asked if he would support the eventual GOP nominee in the 6th Congressional District.
Video below.
https://www.youtube.com/watch?v=MHXTJQjSEcY&feature=youtu.be
Ryan Miner is the Editor in Chief, Founder, Senior Political Reporter and Publisher of A Miner Detail. He is the host of A Miner Detail Podcast.