By Ryan Miner 
Washington County Board of Education member Karen Harshman posted the following status on her personal Facebook page only a few days ago:

The thread under Harshman's Facebook status quickly devolved, with Harshman accusing one of her own Board of Education colleagues of being a sex offender/predator: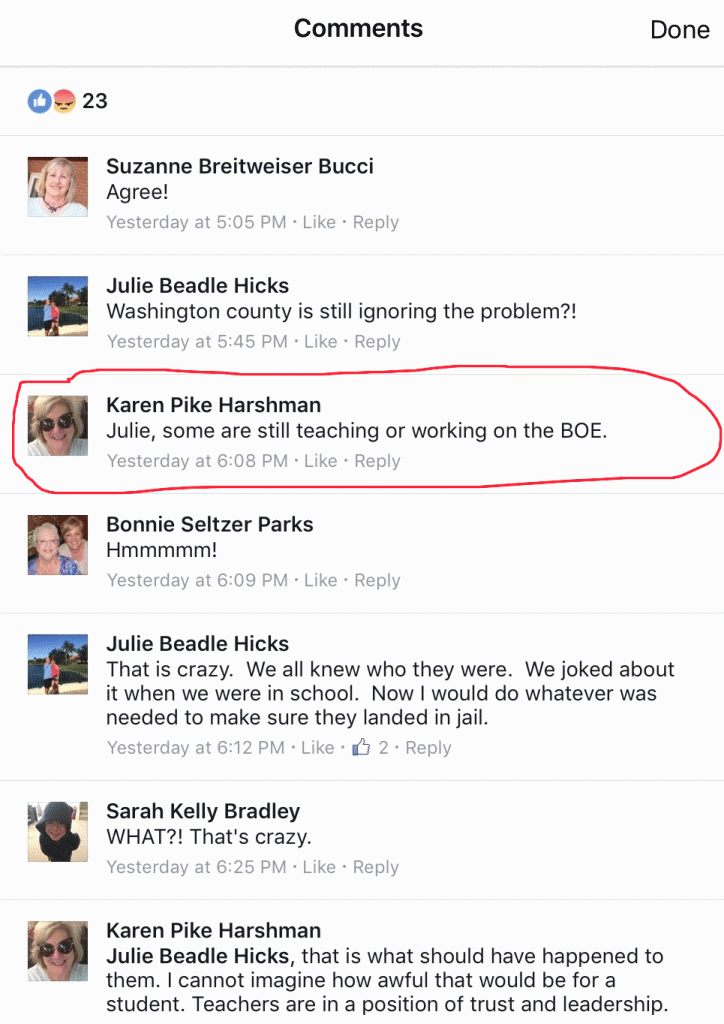 The thread continues: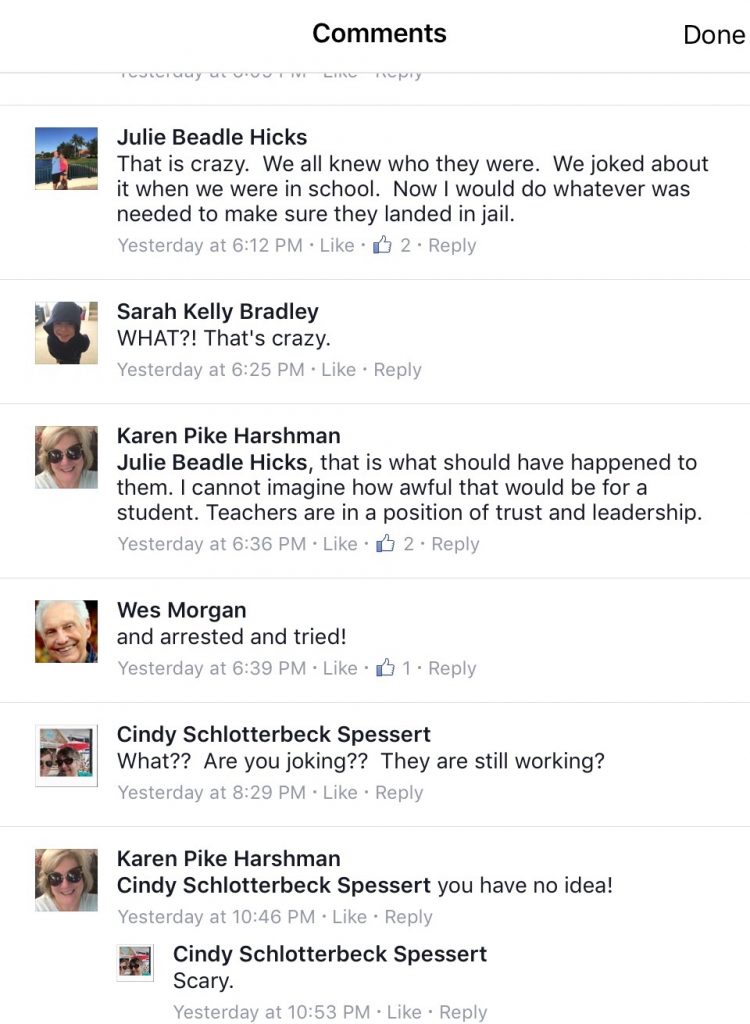 Even for Karen Harshman, who has a checkered history of irrepressible verbal outbursts during Board of Education meetings as well as a decadent habit of bullying her Board of Education colleagues through email, this is well beyond anything I have ever seen from an elected Board of Education member.
Who, exactly, among her Board colleagues, is Karen Harshman referring to as a sexual predator or having sexual relations with a student, and what would possibly compel Harshman to make such a wild accusation on her public Facebook page?
As a Board of Education member, if Harshman has information on any alleged sexual activity between students and teachers or any information about predatory behavior exhibited by one of her Board of Education colleagues, she has a moral and ethical obligation to immediately report the threat to both the superintendent of schools and the local authorities.
Harshman's egregious social media behavior is beneath the dignity of her position. Her inconceivable accusations could actually turn into a legal matter and place her in legal jeopardy. I hope Harshman is held responsible for her disgusting remarks.
It was during the Board member comments section of the October 18 evening Board of Education business meeting that Dr. Justin Hartings addressed Harshman's social media comments in a scathing critique.
Video coming soon.
Ryan Miner is the Editor in Chief, Founder, Senior Political Reporter and Publisher of A Miner Detail. He is the host of A Miner Detail Podcast.