Maryland Democratic gubernatorial candidate Ben Jealous will announce his pick for lieutenant governor tomorrow, according to an email blast his campaign released this afternoon.
Jealous is one of eight Democratic candidates running to take on popular incumbent Republican Governor Larry Hogan.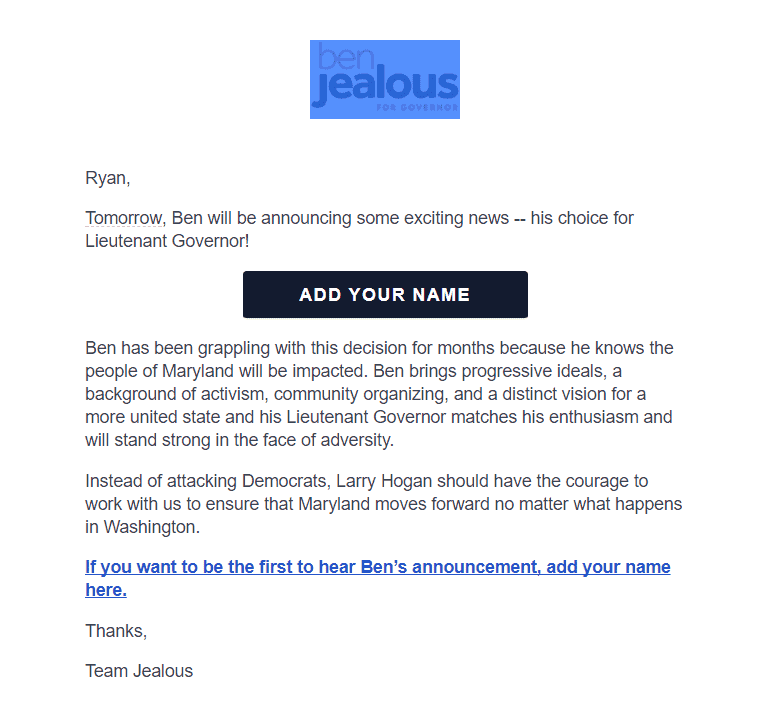 Ryan Miner is the Editor in Chief, Founder, Senior Political Reporter and Publisher of A Miner Detail. He is the host of A Miner Detail Podcast.