A Potomac woman filed paperwork yesterday with the Maryland State Board of Elections to become a candidate in Maryland's 6th Congressional District.
Lisa Lloyd, 53, of 12012 Piney Glen Lane is the first Republican woman of the cycle to file to run to represent Maryland's 6th Congressional District. The seat is being vacated by Rep. John Delaney (D), who announced in July that he will run for president in 2020.
Lloyd has not yet filed Statement of Organization paperwork – FEC form 1 – with the Federal Election Commission.
According to Maryland voting records, Lloyd, until only a short time ago, was a registered Unaffiliated.
Lloyd lists a website on her Board of Elections candidate profile – www.lloyd4congress.com – that redirects to a talent agency of some sorts.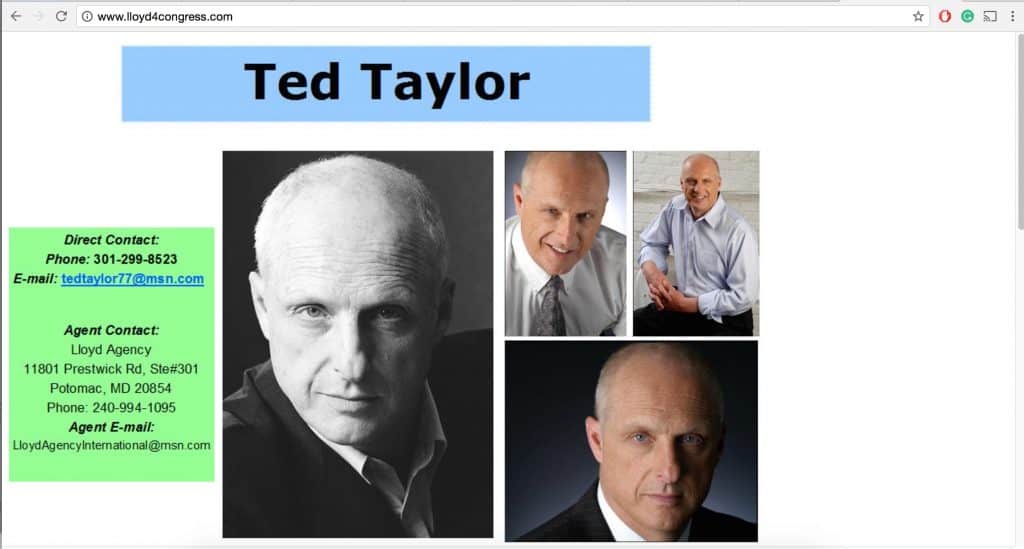 Lloyd has not responded to A Miner Detail's request for comment.
Lloyd may not be the only female Republican running in CD-6.
Amie Hoeber, the 2016 Republican nominee in CD-6, is mulling a second bid and will likely announce her intentions by the end of October. Lloyd is the second Republican to file with the State Board of Elections behind former state Del. Matt Mossburg (Frederick).
On the Democratic side, David Trone, a wealthy business executive who spent close to $13 million of his own money last year on a losing congressional bid in the 8th Congressional District, is facing off with state Del. Aruna Miller (Montgomery); state Sen. Roger Manno (Montgomery); retired Army intelligence officer and a former two-time Democratic nominee in the 6th Congressional District, Andrew Duck; and emergency-room pediatrician Nadia Hashimi.
Ryan Miner is the Editor & Founder of A Miner Detail.