by Eric Beasley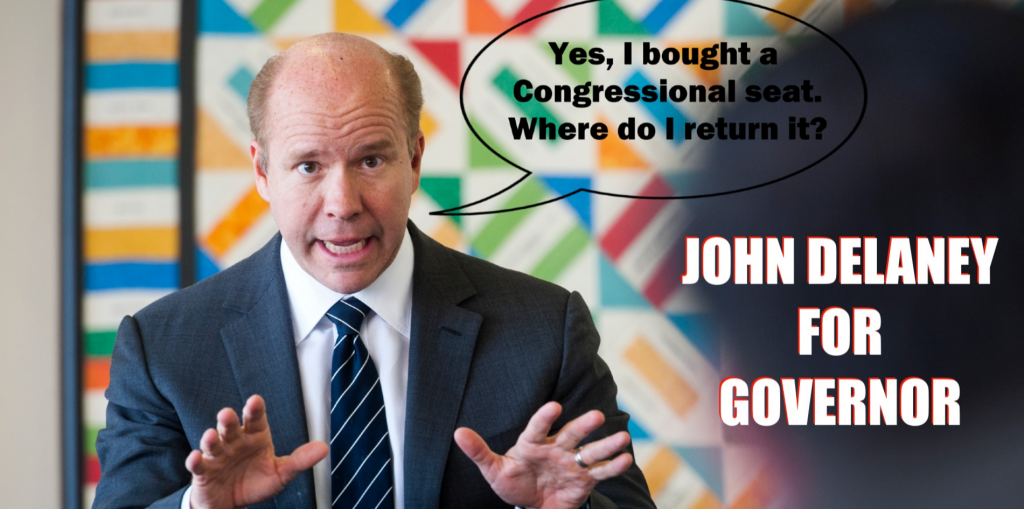 In a move that makes me extremely jealous that I did not think of it first, Delegate David Vogt has decided to challenge the blatantly obvious political posturing by Congressman Delaney for his inevitable run for Governor.
As stated on his Facebook page:
John Delaney spends more time worrying about Annapolis these days than he does representing his own congressional district. Evidently Governor Hogan's thoughts on Trump are more important to the Congressman than Western Maryland's economy, the Iran nuclear deal, or national security issues.

Since John Delaney has decided that the 6th District is no longer worth his time and that his 2018 campaign for Governor is more important, we decided to help him out with a campaign website.
The website Delegate Vogt has created is chock full of other snarky, smarmy, and hilarious comments about our ineffective Congressman, here's some of my favorites:
I never take a principled stand on anything (except infrastructure and Trump!!), and I fancy myself as more of an executive anyway.  Come to think of it — Trump and I might have more in common than I thought…
Or how about this one?
I have many accomplishments
Raised enough of my own money to win a gerrymandered seat
Promised you could keep your health care plan (My bad)
Made sure Obamacare didn't tax my banker buddies
Considering the current state of the 6th District race, I am always happy to see the candidates taking on the real opponent, a crony capitalist uber-rich banker instead of bickering about ridiculous issues. I can't speak for the residents of Cumberland, but I would imagine the War on Coal has a much larger impact on their lives than voting in Republican primaries.
Make sure you check out this amazing website for yourself.
Eric is a former officer in the Republican Club of Frederick County and Frederick County Republican Central Committee between 2015 and 2018. Former guest host on WFMD and showrunner on WTHU. Avid gardener and food preserver. Graduated from Libertarianism to Anarchism as the corruption level in the state requires us to start over from scratch.