By Ryan Miner and Eric Beasley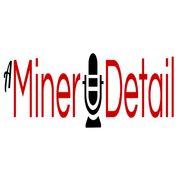 A Miner Detail is back on the radio airwaves!
Summer vacation is over and the kids are back to school. Eric Beasley and Ryan Miner are back – uncut and raw (sounds dirty).
After a brief sabbatical – Eric was busy, after all, running for office, Eric and Ryan are back on Sunday evenings at 9:00 p.m. – that's every Sunday evening beginning Sunday, September 11 until we grow bored. But it's the fall, and it's a monumentally important election year: there isn't any time for boredom.
Topics we'll discuss this week include:
– Eric's Brunswick campaign adventure
– The case of the mysterious campaign flyer
– Frederick Magazine's September spread on local bloggers, including A Miner Detail
– Dan Bongino's Florida congressional race
– Washington County BOE member Mike Guessford's ethical problems
– Term limits in Montgomery County
– Elections elections elections
– A run-down of the top political races in Maryland
– Eric's disdain for Bleachbit
– And, probably much, much more.
 Tune in on Sunday, September 11, 2016 at 9:00 p.m. for a new episode of A Miner Detail!