By Ryan Miner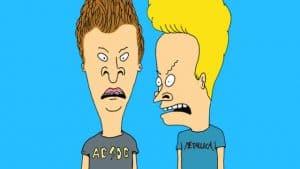 Clayton Wilcox's imminent departure from Washington County Public Schools has left the Board of Education leadership team – Melissa Williams and Stan Stouffer – scrambling to set in motion a process to select his successor.
The inherent duty – or the most basic function – of any Board of Education is to initiate a process to hire the school system's superintendent. Above all else, hiring a superintendent is arguably the most important task a corporate education Board will undertake; it's a responsibility that rests at the heels of its leadership.
When Board leadership fails to recognize and act upon an inherent and fierce sense of urgency that befalls when replacing a superintendent, teachers suffer, students suffer, the administrative staff suffers, and the image of mismanagement paints a dour picture for a community that recently shifted directions – regressive, I would argue – by electing a Board majority that isn't particularly interested in a creative education philosophy or a visionary leader.
Washington County's school board leadership team is approaching crisis mode, failing to take seriously the urgency of the superintendent replacement process. It's been over a month since Wilcox announced he's leaving Washington County for Charlotte. One month; and no process has been initiated or announced? This is a prime example of a leadership failure, one that falls directly in the laps of Melissa Williams and the inexperienced and disgruntled Stan Stouffer.
According to Herald-Mail Media, as of Tuesday, January 10, Melissa Williams, the newly-selected school board president, claimed that no formalized process has been initiated to replace Wilcox. Williams claims the Board is "talking about it" but she cannot share any updates at this time.
Why such a lack of transparency? The conundrum is rather easy to figure out: because Williams and Stouffer have done little or nothing to get the ball rolling. In other words, they are clueless and lost, and they have no earthly idea how to execute such an important function of their primal duties.
According to multiple sources familiar with Washington County's superintendent search, I'm told that Williams and Stouffer may not be interested in pursuing a national search, and they may ultimately settle on Dr. Boyd Michael, Washington County's current Deputy Superintendent, to replace Wilcox.
Joe Lane, the reliably militant teachers' association mob boss who is never shy about opening his mouth before the neurons have a fighting chance to flow to the brain stem, is rushing to his social media accounts and Herald-Mail Media websites, pushing a contrived narrative that the school system should – wait for it – save money and only hire a superintendent from within Washington County borders. Such myopic thinking is not, surprisingly, limited to one union crony with a big mouth and a bad habit. Prime example: Williams and Stouffer – two former teachers whose collective creativity rise only to the level of old Hee Haw episodes.
Washington County's school board would be wise to initiate a national superintendent search and find someone in the same caliber as Wilcox.
Wishful thinking runs deep in Washington County. What's the old saying? Wish in one hand and shit in the other, and see which hand fills up first? Finding a superintendent to match Wilcox's all-star vision and passion for creativity, with the current Board leadership in place, is a pipe dream, sadly.
Remember Tim Rowland's column about Washington County's inferiority complex – an uncanny and inexplicable natural predisposition for the county's leadership to reject any person who has a remotely forward-thinking agenda that would manifestly move the County beyond 1991. Melissa Williams and Stan Stouffer are exactly the two people implicitly referenced in Rowland's column.
As usual, I digress.
Even some prominent county citizens are beginning to notice the abundant inadequacy that is the new Board leadership. Earlier last week, Gary Bockrath's, a well-respected businessman in the Hagerstown community, letter to the editor appeared in the Herald-Mail opinion section.
Bockrath didn't hold back what most of us are feeling, writing,
A month has passed and there have been no meetings to discuss the replacement process for a new superintendent, with the vice president saying that it's the holidays and not much can be accomplished over that period. This is nonsense.

The replacement process isn't rocket science. You meet, identify the most important criteria expected in a new candidate, appoint a search committee and begin the process of finding new leadership. If an interim leader is required, that decision can be deferred for a short period of time, but the permanent replacement process needs to start as quickly as possible.

Valuable time has already been lost, and the community cannot afford to lose more time in this important process. Furthermore, I hope this inaction is simply a matter of inexperience and not an indication of the future we can expect from the BOE when faced with similar situations in the future.
Brutal, and indisputably true.
Shouldn't Stan Stouffer's inexperience scare the jeepers out of anyone involved in this process, including teachers, students, administrative staff and taxpayers?
I have little doubt that the woefully unprepared Melissa Williams and Stan Stouffer will continue to flub the superintendent search. And I have little doubt that the superintendent process will inevitably end with Dr. Boyd Michael, a perfunctory and rather uninspiring choice, replacing the unreplaceable Clayton Wilcox, simply because Melissa Williams, Stan Stouffer, Mike Guessford and Karen Harshman failed to dream beyond the borders of Washington County.
No offense to Dr. Michael (I like him, and he's always been decent to me), but if I were a Board of Education member, I would look to the outside of the county for my inspiration. Vision and ingenuity are desperately coveted in Washington County, especially in the absence of genuine Board leadership.
I hope Mrs. Williams and Mr. Stouffer get it together. Literally, thousands of people are counting on them to lead the school system in a positive direction. Don't let them down.
Ryan Miner is the Editor in Chief, Founder, Senior Political Reporter and Publisher of A Miner Detail. He is the host of A Miner Detail Podcast.