By Ryan Miner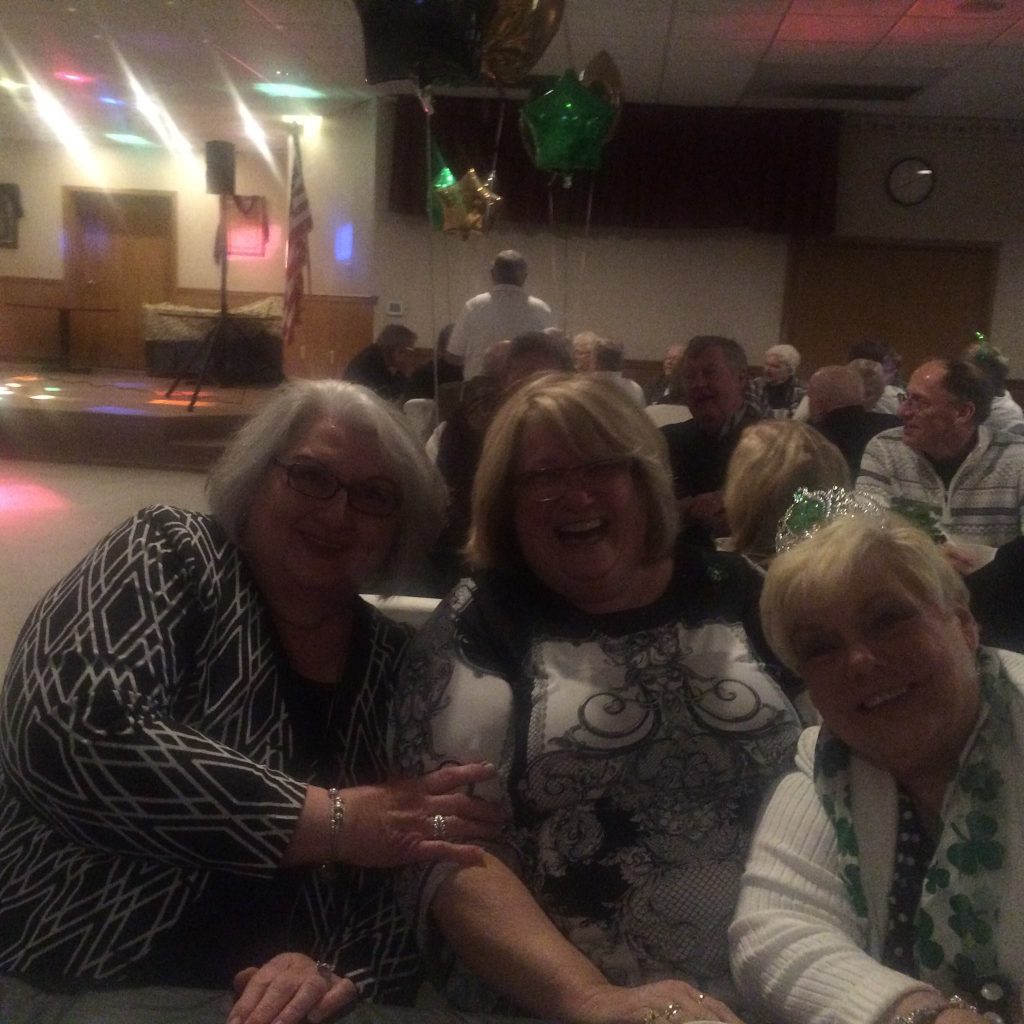 Karen Harshman is under intense pressure from Washington County residents to resign from the Washington County Board of Education after she lied about allegations of sexual abuse taking place in Washington County Public Schools.
Board of Education Vice President Dr. Justin Hartings wrote a letter to his Board colleagues this week that called on Karen Harshman to be removed from the Board of Education. At Tuesday's (November 1) Board of Education business meeting, the Board will consider a resolution recommending that the Maryland State Board of Education remove Karen Harshman from the Washington County Board of Education.

If the resolution on Tuesday is supported by at least four Washington County Board of Education members, the Maryland State Board of Education will subsequently conduct its own investigation into Harshman's misconduct and make a determination as to whether the information enumerated in Hartings' letter meets the threshold for removal.
In my conversations with several attornies and education professionals since news broke about Harshman's false allegations, I have been told that Harshman's misconduct is unequivocal: the State Board has a "slam-dunk, black and white, clear-cut case" to remove her from her Board seat with deference to legal precedent.
Harshman did not initially respond to The Herald-Mail's request for comment after Hartings released his letter. Instead, the recalcitrant Harshman rushed to The Herald-Mail's Facebook page, lashing out angrily at commentators who expressed their opinion on the posted article. See below.

Yesterday, however, Harshman finally cracked and offered The Herald-Mail a defiant and unbelievable statement that clearly wasn't written in her own words.
Harshman didn't apologize for inciting fear and outrage. She didn't accept responsibility for refusing to hand over the names of teachers to Superintendent Clayton Wilcox for whom she claimed were or still are having sexual relations with WCPS students. She did not acknowledge that she failed to come forward immediately with her allegations and report said allegations to school authorities and local police. And she didn't apologize to her fellow Board of Education member, Jackie Fischer, for claiming that she poses a threat to students.
This is what Karen Harshman said to The Herald-Mail:
"As a Hagerstown native and a product of (Washington County Public Schools), I have proudly served the students and parents of my county as an educator for over 30 years and am honored to have been overwhelmingly elected to the BOE for 8 years," she wrote in the statement emailed to Herald-Mail Media.
"I deeply regret that Superintendent (Clayton) Wilcox and board member (Justin) Hartings have chosen to score political points two weeks prior to an election by using a genuine point of concern that I raised regarding people in positions of authority and their interactions with students in our schools," Harshman said.
"I plan to get up every day and work hard on behalf of our students and the taxpayers I promised to serve," she wrote. "Our county would be best served if Wilcox and Hartings did the same."
This statement should make anyone ill.
Clearly, Harshman has lawyered up (that is, of course, her right) because it's obvious she did not write anything close to what you just read above.
Harshman shirks responsibility for her abhorrent actions, blaming Justin Hartings and Clayton Wilcox for the mess SHE created, claiming that both Hartings and Wilcox are trying to score political points. Harshman's line of defense – or some may believe it's an inconceivable attack – is unusual in that Clayton Wilcox is neither running for public office nor is he elected to anything; he was hired by the Board of Education to run the day-to-day operations of the school system, among other things, respectively.
Moreover, Wilcox has made no public comment about Harshman's actions. He has only asked Harshman, as he is legally required to do (just read Wilcox's contract), for the names of teachers whom Harshman accused of having sexual relations with students. Harshman refused to provide the names to Wilcox upon request. What does that tell you?
Harshman mentions that (Wilcox) and Justin Hartings are attempting to score political points two weeks before an election. That's interesting because the election is completely immaterial in this case. Harshman is not running in this school board cycle because her seat isn't up for reelection until 2018. Justin Hartings decided early on not to run for reelection this cycle. Hartings and especially Wilcox have nothing to gain politically. Harshman's politics at play accusation is completely unfounded.
The only politics at play is Harshman using her Board of Education position to settle a political score with  Jackie Fischer with whom she's maintained a longstanding grudge against for years. What kind of miscreant uses the power of her Board of Education seat to make such despicable allegations against Jackie Fischer, claiming quite literally that Fischer poses a threat to students? Only Karen Harshman is capable of doing such a thing.
Wilcox is contractually obligated and legally required to immediately follow up on and investigate any claims of sexual abuse within the school system, especially if the allegations originate and are promulgated by a sitting Board of Education member. Did Harshman expect Wilcox to do nothing after she claimed that sexual predators are working in Washington County Public Schools? It was Harshman who claimed that the school system was doing nothing to address the so-called threats. As soon as Harshman expressed her opinion on social media, Wilcox immediately went to work – as he is legally required to do!
Fast forward to Tuesday's Board of Education business meeting: Melissa Williams has everything to lose by not voting for the resolution to remove Harshman from the Board of Education. Then again, Williams has a unique opportunity to show her integrity, put her personal feelings aside and do the right thing on behalf of teachers, students and the thousands of parents who entrust the school system to keep their kids safe.
Melissa Williams can vote for Justin Hartings' resolution to send Harshman's name to the Maryland State Board of Education for removal. This is a make-or-break moment for Melissa Williams. She can do the right thing, or she can stand with Karen Harshman.
Williams and Harshman are best friends. We understand how difficult it will be for Williams to put aside personal feelings for Harshman. But a leader, as Williams espouses to be, invariably puts the best interests of the greater good ahead of their own personal relationships. In this case, the greater good is the school system and the affected teachers who were wronged by Harshman's inexcusable and false allegations.
As a reminder, Melissa Williams is running for reelection to the Board this cycle and is actively campaigning with Karen Harshman throughout Washington County.
Melissa Williams will almost assuredly vote against the resolution that recommends the Maryland State Board of Education remove Karen Harshman from the Board of Education for willful neglect and misconduct. You can bet money on it.
Or, something else could happen: Williams (and Guessford) could abstain from voting for the resolution so as not to record an official on-the-record vote. They may cower under pressure and be unwilling to attach their name to Harshman.
Part of Williams' school board platform is ensuring that Washington County students are safe in public schools. What message would it send to parents if Williams chooses to support Harshman over the safety of students?
A Miner Detail isn't concerned about Michael Guessford's support for Harshman; we already know a thing or two about his ethics, and we understand what an unscrupulous, second-rate person he is. We have no hope for Mike Guessford.
But we do hold out hope that Melissa Williams will do the right thing on Tuesday and vote to support the resolution that sends Karen Harshman's name to the Maryland State Board of Education for removal.
Ryan Miner is the Editor in Chief, Founder, Senior Political Reporter and Publisher of A Miner Detail. He is the host of A Miner Detail Podcast.