By Ryan Miner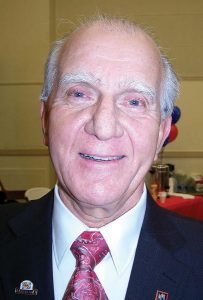 I shared yesterday an email written by Hancock mayoral candidate Nigel Dardar, an incoherent rambling word salad of weirdness. Since the release of my article yesterday, I've received incredible feedback about Dardar from all sorts of Washington County citizens.
Hancock residents, especially, have come out the woodwork to share personal stories about their unfortunate run-ins with Dardar. I received one particularly alarming piece of information from someone who had yet another bizarre interaction with Dardar.
Here's the brief backstory of this incident:
Dardar was involved and associated with Washington County Commissioner Terry Baker's congressional campaign in 2015/16. Dardar first began showing up as a surrogate for Baker at Republican club meetings and other district meetings where Baker was unable to attend. After receiving multiple complaints from people about Dardar's malicious attacks against Baker's Republican opponents, Dardar was apparently yanked off the surrogate circuit and was relegated to helping Baker's campaign with sign placements throughout the 6th Congressional District.
According to the person who provided me with the pictures below, Dardar approached a Smithsburg resident about placing a Terry Baker sign on his property. The property owner was indifferent about Baker's congressional candidacy; however, he felt uncomfortable with placing a political sign on his property.
Except Dardar went ahead and erected the Baker campaign sign even after the property owner explicitly told Dardar not to place the sign. The property owner subsequently removed the sign from his property.
Dardar came back to the property and wrote the following jibberish for said property owner on his "business cards." Indeed, it has been verified that this is Dardar's handwriting, without question.
Ask yourself, is this the type of person Hancock would want occupying the mayor's office?
See the images below: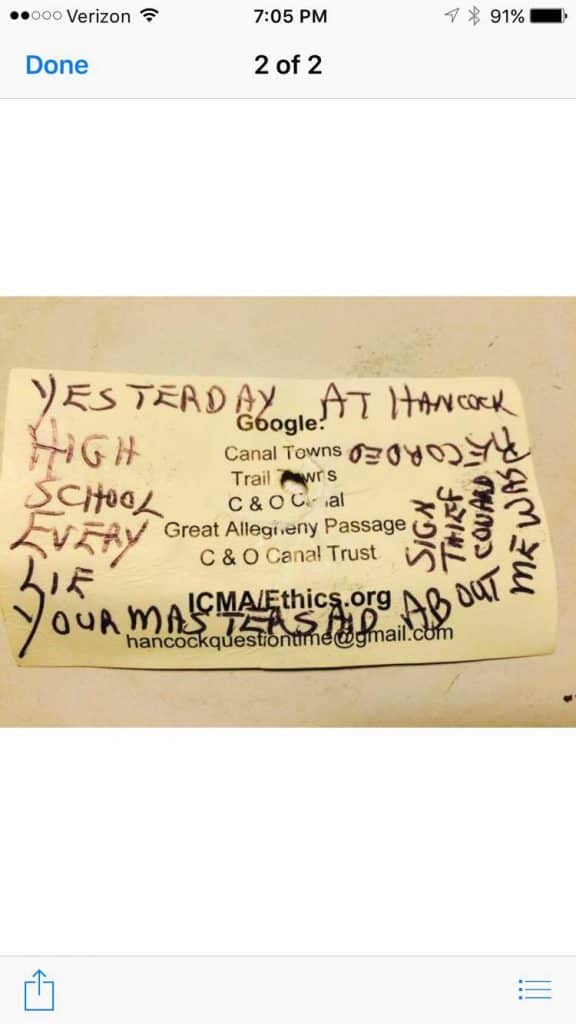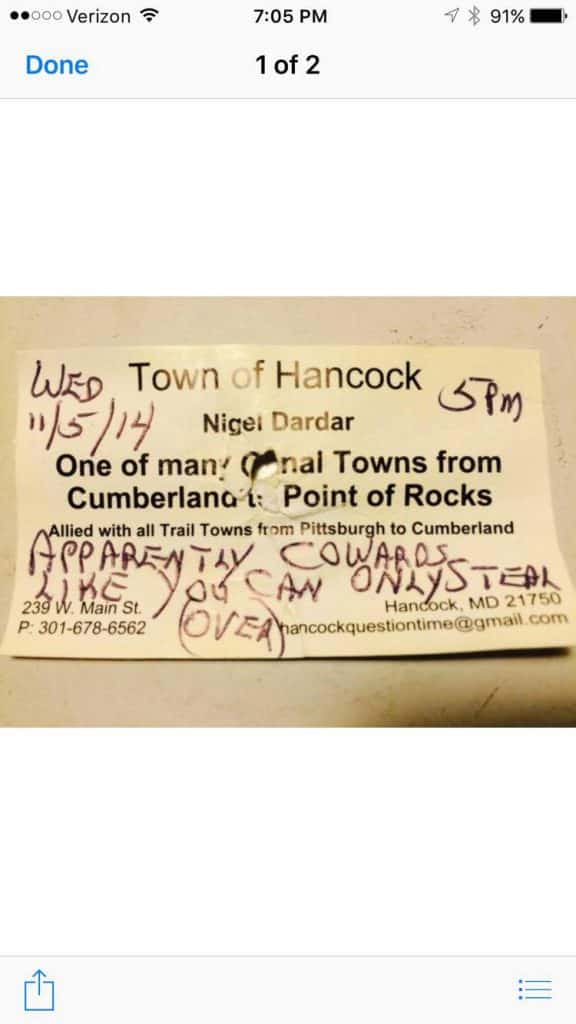 Ryan Miner is the Editor in Chief, Founder, Senior Political Reporter and Publisher of A Miner Detail. He is the host of A Miner Detail Podcast.