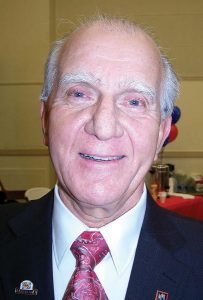 From: Nigel Dardar <hancockquestiontime@gmail.com>
Sent: Tuesday, January 17, 2017 4:32:10 AM
To: leviblittle59; hbogdan@mdnonprofit.org; krobucci@washco-md.net
Cc: Ralph Salvagno; mlewis@herald-mail.com; cj.lovelace@herald-mail.com; Don Aines; DanMurphy; Timothy Smith; Wayne Keefer; Kirk Downey; george.edwards@senate.state.md.us; Mike.McKay@house.state.md.us; Mike McKay
Subject: Re: NIGEL DARAR CHALLENGED RALPH SALVAGNO TO A FULL AND Lengthy Debate two hours ago with Mike Lewis of The Herald Mail as a witness
To Levi Little….(Hancock councilman who has the Obama haircut, who attempts to project  the appearance of a   "Person" who represents all Hancock citizens, who has the Obama fancy words, and the Hillary fancy words),
You are welcome to go look into any  …Christian's Bible …..and see if they have kept ….The Ten Commandments in their Bible….
The entire state of Maryland knows that:
  Dan and David ..LIED ..to the Maryland Ethics Commission when Dan and David told The Maryland Ethics Commission that Hancock would keep their code of ethics but one month before the January 2015 election the Hancock Town Council used some type of Emergency action to throw out The Code of Ethics in Hancock that Dan and David had previously promised to keep.
IT SOUNDS LIKE ALL OF DAN's …..little supporters ….want to gather around Dan….as it is so important to protect Dan's legacy….and protect the non Christian…non Ethical ….often ILLEGAL actions of so many of Dan's supporters.
If Ralph can not find his "little boy pants" why don't you go pick up your highly starched "little boy pants" from the cleaners and take the place of Ralph in a public debate with myself.
I have not a clue what church you go to.
I know for a fact that one Ralph's biggest supporters:
mocked a local business owner for closing on Sunday with me and at least one of their employees standing at the front desk of that Salvagno supporter.
The "partner" of that same mocker of a Christian business owner is one of the three biggest violators of Maryland's cell phone law
You are the one who leaps to the defense of the Methodist and Episcopal churches in Hancock.
At the very start of of our….. HOPED FOR debate….., you or who ever you choose can tell the audience the views of you and Ralph on abortion, on late term abortion, on a female having 2, 5, 10, 20, unlimited abortions no matter at what point the pregnancy might be.
America already knows how Hillary and Obama have ALREADY answered that question.
I remember in the parking lot during the 2015 January snow storm election…many times you…YOU….muttered Hancock does not want need ..The Montgomery County philosophy of Sinclair Hamilton.
Sinclair Hamilton has been Murphy's best buddy for years….spending many hours together at various activities . Has Murphy spent one minute witnessing to Sinclair about the importance of asking Jesus into Sinclair's heart?
As for ..Adult Bullying…go ask Angie Hager ….manager of the bank at the corner of Main Street and Pennsylvania Ave. …what Nigel says happened in their bank parking lot on …Saturday 10/23/2010.
At that ……particular incident ….of "Hancock Angel # 1″ engaging in the very definition of Adult Bullying, I had hopes that …."Hancock's # 1 Angel's" actions were captured on the bank camera's. That is why immediately on the following Monday I asked Angie Hager to look at her bank camera's that hopefully were focused on the parking lot during that particular incident of one of Hancock's Angels displaying the textbook example of Adult Bullying.
I have communicated with Henry Brogdan …supposed advisor to Maryland's Non Profits…MULTIPLE times about the Adult Bullying on that particular Saturday 10/23/2010.
Plus I have communicated with Henry Brogdan about Dan Murphy's campaign team campaigning door to door in Hancock's HUD Housing project…Quaker Creek….A large sign clearly states at the entrance…NO SOLICITING.
Dan Murphy's government is the perfect example of Adult Bullying.
Our debate (if it ever happens) would require 2-4 hours alone to discuss the rampant, trademark Adult Bullying of Dan Murphy's:
Government
Supporters
  I do not have the time TONITE to waste time dragging you to the water well of ETHICAL beliefs/tonight.
Decide if any of you individuals living in the Hancock government SWAMP wish to engage me in debate …BEFORE …the election and I will gladly accept.
If we have that debate I will gladly read from the letter Governor Larry Hogan has on file where-in I caution Governor Larry Hogan about the entire state of Maryland ..and especially Governor Larry Hogan potentially being seriously embarrassed if Medical Cannabis is grown in a facility controlled by the current Dan Murphy…STYLE…of government.
  Call me when you get your freshly starched .."little boy pants"…out of the cleaners in Frederick or Montgomery County.
PS
Many citizens do not fully realize that some positives steps were already taken in the
DRAINING OF THE HANCOCK SWAMP
in the elections of
2009
2015
  when some of Dan Murphy's chosen yes "men" were thrown out of Hancock's government
The Draining of The Hancock Swamp
hopefully will be accelerated January 30, 2017.
Nigel
Sent from my iPad
On Jan 17, 2017, at 1:20 AM, leviblittle59 <leviblittle59@yahoo.com<mailto:leviblittle59@yahoo.com>> wrote:
Mr. Dardar,
    This has really gone far enough with the childish attacks and the name calling. Telling Dr. Salvagno to pull up his "little boy pants" in hopes of him responding to your request is ridiculous and very immature for someone seeking any position in our community. In my opinion, he should not even dignify your email with a response. None the less, you have attacked many of us in the past for various things including our individual faith and the many churches within our community just as you have here. In particular, you have attacked the people of the Methodist and Episcopal Church for "adult bullying." After reading your email I believe that now would be a really good time for you to stop with the bullying and do some self-reflection. You have every right to state your opinion but if you would like some friendly advice; I recommend that you stop acting in this manner if you want anyone to take you seriously.
Levi Little
Sent via the Samsung GALAXY S(r) 5, an AT&T 4G LTE smartphone
——– Original message ——–
From: Nigel Dardar <hancockquestiontime@gmail.com<mailto:hancockquestiontime@gmail.com>>
Date: 1/16/17 11:10 PM (GMT-05:00)
To: Ralph Salvagno <dochipknee@gmail.com<mailto:dochipknee@gmail.com>>
Cc: mlewis@herald-mail.com<mailto:mlewis@herald-mail.com>, cj.lovelace@herald-mail.com<mailto:cj.lovelace@herald-mail.com>, Don Aines <dona@herald-mail.com<mailto:dona@herald-mail.com>>, DanMurphy <murphydvm@hotmail.com<mailto:murphydvm@hotmail.com>>, leviblittle59@yahoo.com<mailto:leviblittle59@yahoo.com>, Timothy Smith <TWSmith07@msn.com<mailto:TWSmith07@msn.com>>
Subject: NIGEL DARAR CHALLENGED RALPH SALVAGNO TO A FULL AND Lengthy Debate two  hours ago with Mike Lewis of The Herald Mail as a witness
Ralph,
You are a poor excuse for a legitimate representative of Hancock Citizens.
Tonight in our "Town Forum" you confirmed that you fully support:
Hancock pretending to be lead by holy, ethical, "church going"…..???people???
Tonight you confirmed that two years of Salvagno will be more of
THE DAN MURPHY SWAMP
Our Winter election campaign has the following days open for your pulling up your little boy pants and debating me on one of these January days:
17, 18, 19, 20, 21, 23, 24, 25, 26, 27, or 28
You are so much like Hillary is/was to Obama.
  I look forward to your answer.
Nigel
A PROUD DEPLORABLE
hancockquestiontime@gmail.com<mailto:hancockquestiontime@gmail.com>
Sent from my iPad
Ryan Miner is the Editor in Chief, Founder, Senior Political Reporter and Publisher of A Miner Detail. He is the host of A Miner Detail Podcast.