By Ryan Miner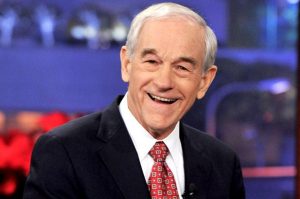 At the Republican YouTube presidential debate in St. Petersburg, Florida, on Nov 28, 2007, former Congressman Ron Paul was asked what a woman would be charged with if abortion becomes illegal and she obtains an abortion anyway:
The first thing we have to do is get the federal government out of it. We don't need a federal abortion police. That's the last thing that we need. There has to be a criminal penalty for the person that's committing that crime. And I think that is the abortionist. As for the punishment, I don't think that should be up to the president to decide."
Ron Paul believes that the 9th and 10th amendments to the U.S. Constitution do not grant the federal government any authority to legalize or ban abortion. Instead, it is up to the individual states to prohibit abortion.
Watch the exchange below between the theocon, big-government statist Rick Santorum the hero and champion of liberty, former Congressman Ron Paul.
https://www.youtube.com/watch?v=pOe8HTBvX4I
Ryan Miner is the Editor in Chief, Founder, Senior Political Reporter and Publisher of A Miner Detail. He is the host of A Miner Detail Podcast.