By Ryan Miner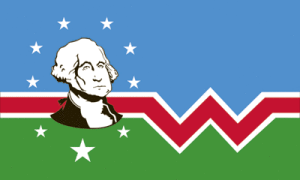 Sources close to the Washington County Republican Central Committee claim that Wayne K. Keefer and Randy Wagner are on the short list to be appointed to the commissioner seat that was left vacant when Vincent G. "Woody" Spong resigned last month.
All twelve candidates have been interviewed by the Republican Central Committee.
My sources have told me that the Republican Central Committee members are impressed with Keefer and Wagner and believe they are well qualified for the commissioner seat.
I have also heard that Brian Flook and Gary Bockrath interviewed well, but certain members of the Republican Central Committee view Flook and Bockrath with skepticism because of their ties to the business community. The Republican Central Committee has a seething distrust of the Hagerstown-Washington County Chamber of Commerce, and they are largely opposed to candidates with associations to the business community in Washington County.
I have also heard that Randy Wagner is in serious contention for the appointment. Wagner would be a fantastic candidate and someone with the right temperament and experience to serve Washington County.
It would be interesting if Keefer is appointed to the commissioner seat because he is Terry Baker's congressional campaign treasurer. If you remember, Woody Spong was also Baker's campaign treasurer years ago.
Here's a little more about Keefer and Wagner:
Wayne Keefer
Full name: Wayne Kelly Keefer
DOB: February 26, 1986
Age: 29
Home address: 209 Baptist Road – Hancock, MD 21750
Phone number: (301) 678-6457
Other minor details: Mr. Keefer is a bank administrator and Assistant Vice President of CNB Bank in Hancock. Keefer was recently appointed by Gov. Hogan to serve a four-year term on the Washington County Board of Elections; the Senate Executive Nominations Committee voted favorably on Keefer's appointment. Keefer served as the treasurer of the Hancock Historical Society and is the current President of the Hancock Chamber Board of Directors. Keefer is a member of the Hancock Rotary Club. He currently serves as the treasurer for Terry Baker's congressional campaign.
Randall Wagner:
Full name: Randall "Randy" Wagner
DOB: June 20, 1950
Age: 65
Home address: 13628 Pulaski Dr – Hagerstown, MD 21742
Phone number: (301) 797-1381
Other minor details: Mr. Wagner is an experienced real estate professional with Mackintosh Realtors. His bio is listed on his website and can be found here. Wagner graduated with North Hagerstown High School's class of 1968, according to his personalFacebook page. 
Sources are reporting that Robin Wivell's interview was a total disaster and she is no longer being seriously considered by said committee.
Members of the Washington County Republican Central Committee are set to meet this week to deliberate. The committee will take into consideration public feedback.
I am not aware of when the selection will be made public.
What are your thoughts on Keefer and Wagner?
Ryan Miner is the Editor in Chief, Founder, Senior Political Reporter and Publisher of A Miner Detail. He is the host of A Miner Detail Podcast.