By Ryan Miner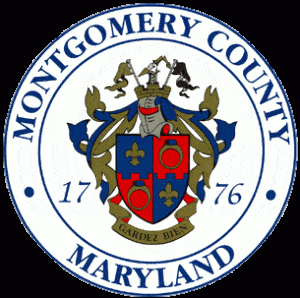 Maryland's 2018 primary is still seventeen months away. Nevertheless, several Montgomery County citizens are expressing interest in running or have already publicly declared their intent to run for the District 2 Montgomery County Council seat.
District 2 is Montgomery County's most geographically diverse district, as well as its fastest growing, according to Montgomery County's website. Home to some of the county's rural communities – Barnesville, Boyds, Comus, Damascus and Hyattstown – District 2 also includes Germantown and Clarksburg. The district also includes the planned community of Montgomery Village, Goshen and parts of Darnestown and North Potomac. A campus of Montgomery College is based in Germantown. District 2 encompasses a significant portion of the 93,000 acres of the County's Agricultural Reserve, which is designed to preserve the County's open space and farming heritage.
The district is currently represented by Councilman Craig Rice, who was first elected to the Council in 2010 as the youngest African American ever to serve on the nine-member Council, according to Montgomery County's website. Rice, from what I hear, is weighing his political options for 2018. It's rumored that Rice, a Democrat, is interested in running for Maryland lieutenant governor, Congress in Maryland's 6th Congressional District, Montgomery County Executive, or he may run again for the District 2 Council seat.
Rice prevailed over Robin Ficker in the 2010 general election, and in 2014, he defeated Montgomery County Republican and 2nd Amendment activist Dick Jurgena. In both general elections – 2010 and 2014 – Rice won nearly 60% of the vote to his Republican opponent's 40%.
The following Republicans have already declared their intentions to run for the District 2 Council seat:
Dr. Thomas Ferleman – a lifelong Montgomery County resident; community activist; Strategic Innovation and Change Consultant; and Montgomery County Republican Party's District 39 chairman. Dr. Ferleman is set to host a hospitality suite at the upcoming Montgomery County Republican Party's spring convention at the Gaithersburg Hilton on February 3. There, Ferleman will announce his candidacy for District 2.
Edward Amatetti – a 2014 at-large candidate for the Montgomery County Board of Education; a classroom teacher; and a former operations auditor to local governments. Amatetti is scheduled to announce his District 2 Council bid on February 11 at 2:00 p.m.
Last week on January 7, Kyle Sefcik, 29, the owner and CEO of K-Sef Industries and MMA and Sport, declared his intentions to run for county council via his Facebook page. Sefcik lives in Gaithersburg.
Two other names being tossed into the District 2 candidate mix:
Dr. Marilyn Balcombe – President and CEO of the Gaithersburg-Germantown Chamber of Commerce.
Attorney Robin Ficker. According to my sources, Ficker is also considering a bid for Montgomery County Executive.
A Miner Detail will be a source for your Montgomery County election news for 2018. As candidates begin to announce their bids for County Council, we'll keep you in the loop.
Ryan Miner is Editor & Founder of A Miner Detail, a Maryland Politics Blog.