By Ryan Miner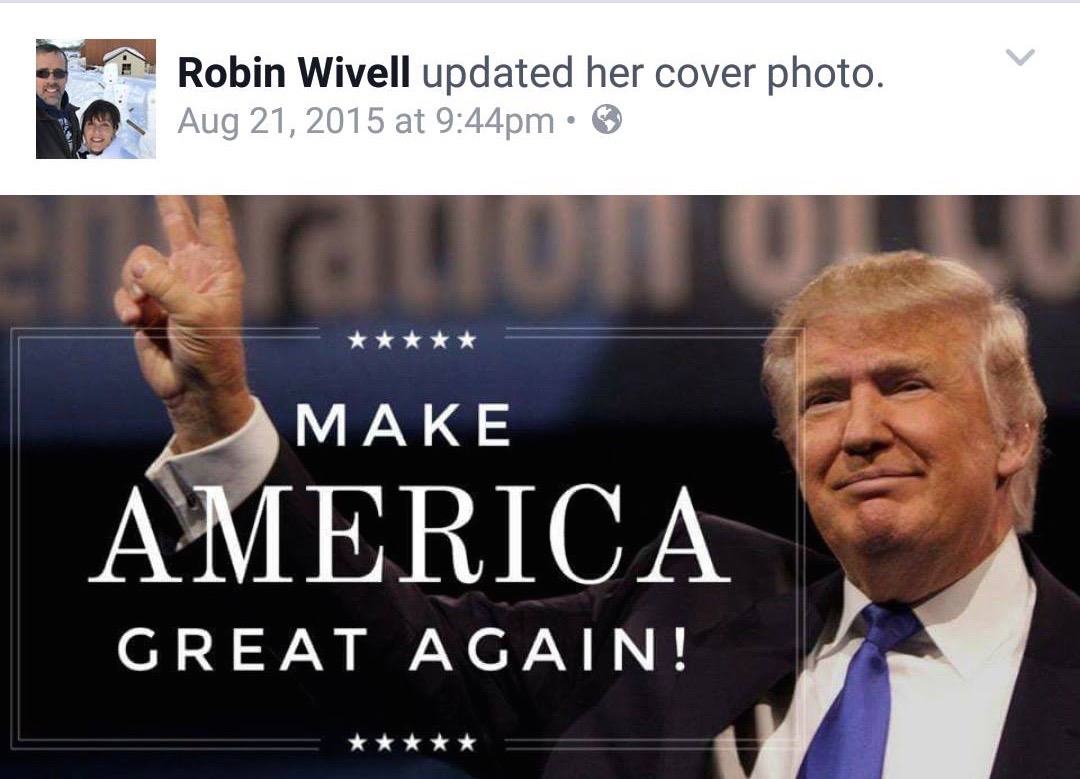 Does Washington County really need a Donald Trump on the Washington County Board of Education?
If elected, would Robin Wivell, like Trump, bully her colleagues, call her fellow board members nasty names, rush to social media to call them evil when she has a disagreement and threaten legal action when a vote doesn't go her way?
Trump's habitual braggadocio and bluster surely should not manifest itself as an incarnate form on the Washington County Board of Education.
Trump's only solution for education: I'll get rid of Common Core. Great. I agree! Common Core is multifaceted and nuanced, and the added testing and mandates passed down onto local jurisdictions are nothing short of egregious.
Trump, like Wivell, will never actually offer solutions; instead, Trump will only tell you he'll "Make Education Great Again" and with that, anybody who disagrees with him is a loser – or in Karen Harshan's infinite words, "a pathetic loser."
I wonder if Robin Wivell supports Donald Trump's disparaging comments towards women, minorities, Muslims, and disabled Americans? How would Robin Wivell treat Muslim students in Washington County Public Schools? How would Robin Wivell treat students who speak English as a second language?
It's increasingly difficult to ascertain any real policy solutions from Donald Trump. What's even more scary is that Trump's supporters seemingly appreciate vapidity and his total lack of substance. Could you imagine Robin Wivell channelling her inner Trump on the Board of Education?
Mrs. Wivell likes to call herself "extremely conservative." How then can she reconcile with many of Trump's liberal positions? That should be fun for her to explain.
Maybe Mrs. Wivell should concern herself with interviewing for the job she really wants – a county commissioner seat. After all of Mrs. Wivell experience from running a three-week-old campaign for the Washington County Board of Education, she's ready for greener pastures. That's quite a job promotion for doing nothing.
Donald Trump has found a friend in Washington County. Her name is Robin Wivell.
Ryan Miner is the Editor in Chief, Founder, Senior Political Reporter and Publisher of A Miner Detail. He is the host of A Miner Detail Podcast.