By Ryan Miner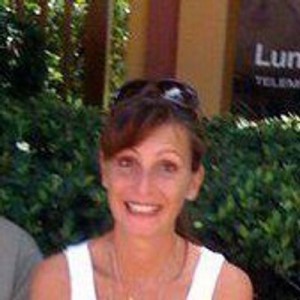 Washington County learned yesterday that radical right-wing Tea Party extremist Robin Wivell is vying for another job: she wants to be a Washington County commissioner, following in her husband's, Bill, footsteps.
Except Robin Wivell filed to run for the Washington County Board of Education – a nonpartisan office – on Feb. 3, the very last day to register to run in Maryland for public office for the upcoming election cycle.
So which is it, Robin? Do you want to be a county commissioner or a member of the Washington County Board of Education?
In less than a month, Robin Wivell filed for another job! Washington County understands that Robin's arrogance transcends rational thought, and they know she is desperate to be in some – any – elected office that amplifies her already unpalatable voice and radical ideas.
What does it say that Robin is ready to abandon one job for another – before she even has the job?
Is the Washington County Board of Education not good enough for Robin Wivell? Or does Wivell believe that because her husband was previously selected by the same Republican Central Committee for a higher office, she too will be a shoo-in for the same commissioner seat her spouse once was elected to?
Nepotism: (noun) the practice among those with power or influence of favoring relatives or friends, especially by giving them jobs.
I don't want pillow talk deciding the outcome of major decisions that will directly affect Washington County in the future. Washington County already has a Wivell; one is enough.
Just what Washington County needs more of… political backroom deals that favor insiders and partisan hacks.
To the nearly 24,000 Washington County Public Schools students: I'm sorry, but Robin Wivell's application for the county commissioner vacancy means she's ready to leave you in the dust at any second. It's not fair to you, students. You already know that if – and that's a big if – she is elected to the Board of Education, she'll already be positioning herself for something she deems more worthy of her time.
If Wivell cannot fully commit to one position now, will she be able to focus her attention on the issues that are most important to the Washington County Board of Education?
If Robin Wivell endeavors to be taken seriously, she would immediately withdraw her name from the ballot and avoid a primary – that is, if she thinks she's the likely nominee.
Don't expect Robin Wivell to do the right thing. She'll likely keep her name on the ballot for selfish reasons. I've heard from so many people all over Washington County that Robin Wivell is the last person they will ever cast a ballot for. She's a Tea Party radical, incapable of applying logic and pragmatism or offering real solutions. Her agenda: Partisan.
Robin Wivell: Do the right thing and withdraw your name from the Washington County Board of Education primary ballot.
Stop double dipping and show a modicum of commitment to the office you truly desire.
Ryan Miner is the Editor in Chief, Founder, Senior Political Reporter and Publisher of A Miner Detail. He is the host of A Miner Detail Podcast.