By Ryan Miner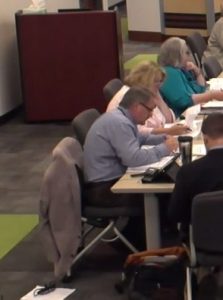 Mike Guessford and Karen Harshman are conspicuously absent from today's Board of Education meeting.
What is the reason behind their absence? Both Guessford and Harshman have frequently missed Board of Education meetings in the last six months.
Taxpayers – are you getting your money's worth?
Ryan Miner is the Editor in Chief, Founder, Senior Political Reporter and Publisher of A Miner Detail. He is the host of A Miner Detail Podcast.