By Ryan Miner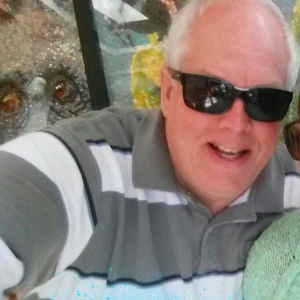 Melissa Williams is a Washington County Board of Education member and candidate for re-election. Williams announced yesterday on her public campaign Facebook page that she will be featured at a "Candidate Mixer" on September 24 at 629 Medway Road, Hagerstown, Maryland 21740 – the home of Todd M. Roberts, or "M. Todd Roberts," or whatever alias he goes by this week.
Here are the listed details:
Join us for a local wine tasting and fundraising afternoon with school board candidate Melissa Williams. Light refreshments will be served, and if you have a local bottle of wine, please feel free to bring it along and share!
By authority of Committee to Elect Melissa Williams- David Williams, Treasurer
I'm a bit depressed that I haven't received my invitation in the mail, but I would expect Roberts' shindig to be nothing less than a real blockbuster of a hootenanny. Bring out the Tilt-A-Whirl, folks!
Oooo, fancy!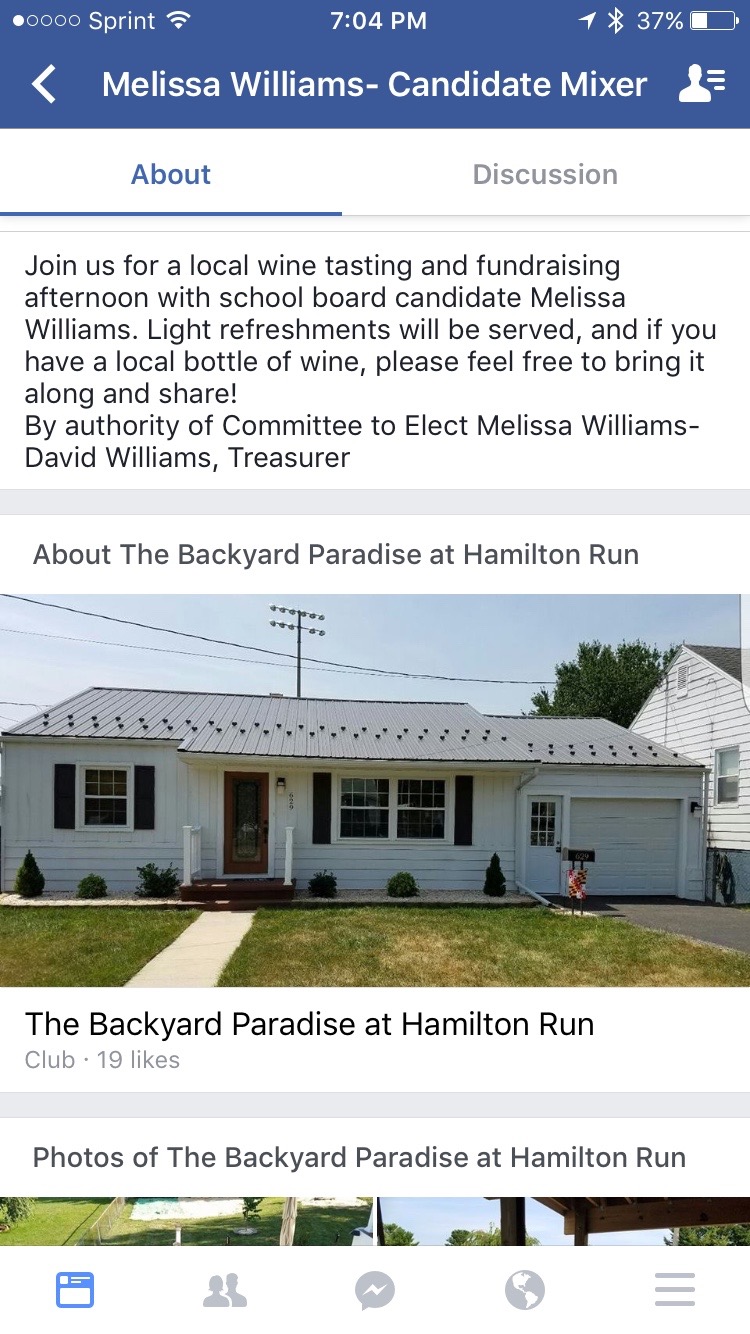 "The Backyard Paradise." The Upper East Side fancy.
I find it so painfully ironic and interesting that candidate Williams chose, of all places and persons, to host a fundraiser at the home of Todd Roberts, an emotionally crippled depraved deplorable who was hatched beneath a rock and stayed until evicted or made to leave because he couldn't afford to stay and couldn't pay his debts. Just ask around Hagerstown about Roberts. You'll hear things from "he's a diva," "an old queen," "an agitator" to "he's the guy you wouldn't want hanging around your children if you saw him in a park." Yeah, he's really that guy –  a total creep.
I've never actually met Todd Roberts, but he did spend the later half of 2014 obsessing over me as well as harassing my family and me to the point that my spouse, Kimberly, was concerned for the safety of our children. Kim literally contacted Maryland's Attorney General because Roberts was posting pictures of our children to social media sites. It was that bad. Mr. Roberts is a true weirdo who contributes virtually nothing to the Hagerstown community – unless you consider wonton groveling a community activity.  Roberts decided one day to hate me, thus forming and maintaining the "Hate Ryan Miner fan club."
As I said, I've never actually even met the fella, but he decided early on in the 2014 Board of Education campaign that I would be his mission. That's probably giving him too much credit; Todd isn't a particularly bright guy but his loyalties to Melissa Williams and Karen Harshman should not go unquestioned.
I used the word irony earlier in this post. During the 2014 Board of Education campaign, Roberts wrote a letter to the editor in the Herald-Mail highlighting my past indiscretions, claiming I shouldn't represent children at the Board level.
Here's Roberts' letter:
BOE candidate Miner should not represent children
While there is various information coming out about our school board candidates, I am most concerned that one of our candidates, Ryan Miner, was a substitute teacher in the Washington County Public Schools system. Generally, that would not be a problem, except that he has a criminal record.

As a parent, if I knew the person in my child's classroom had Mr. Miner's history, I would be furious. He wants people to forgive and forget his past, but Mr. Miner continues to break the law as recently as January and June of 2014, according to Maryland online court records. And now he wants to oversee our schools and our children?
While Mr. Miner continues to attack Karen Harshman for her recent personal financial issues, they didn't affect her job as a board member. Her issue affects her and her family, while Mr. Miner continually does things that can harm others. These are red-flag items and not behavior that I want from someone representing Washington County's school system and its children.
Fair attack? You decide. I've been 100% transparent about my indiscretions. I've taken full responsibility and never skirted the blame onto anyone but myself. I made mistakes. I own them. They are mine. I've become a better man because of my indiscretions and one day, I'll have to explain to my kids that I messed up a few times; however, redemption is a powerful force on the road to stability and recovery. My friends and family stuck by me when I needed them the most; they never judged me or threw stones. When I was at my lowest points, I leaned on my friends, family, and my love, Kimberly.
Last year, I opened up about my mistakes and told my story during one of my online radio shows.
Judge me, if you want. I certainly ever judge anyone without knowing their situation, but during most of the 2014 Board of Education race, Karen Harshman, Melissa Williams, Mike Guessford and Stan Stouffer enlisted Todd Roberts to promulgate my mistakes using social media and other means. Their cabal continues to cast aspersions on my character. They rooted for my failure, called me unfit to serve the public, claimed I was unfit to be around children (that actually hurt) and even stooped so low to denigrate members of my family, including my own mother. I don't know about you, but mothers are off limits. It was an ugly campaign and especially tough on my family, but I nonetheless forgive Harshman, Williams, Stouffer, Guessford, Roberts and others.
But I don't forget.
Melissa Williams spent most of 2014 railing against me, highlighting my past to anyone who would listen. Yet Williams is slated to participate in a fundraiser at the home of Todd Roberts, a middle-aged, classless bum who can't pay his bills, runs from paying his owed debts, was busted for "paraphernalia," drives on a suspended license, and recently, was the plaintiff in a domestic dispute with his former live-in male companion.
Truth be told – I don't give a shit about Todd Roberts' personal life. It's not my business to judge Roberts or care about his past. There are things in my past I'm not proud of, but anybody who truly knows me well knows that I never judge people for the things they have done in the past.
I've tried to help people who made mistakes get a leg up; the people closest to me know very well how I'm involved I am with criminal justice reform issues and helping people who come back from prison get acclimated back into society. I don't kick people when they're down, and I sure don't practice hypocrisy. You want to know all about my life, just ask me and I'll tell you.
But what I despise more than keyboard cowards (e.g., Todd Roberts, et. al.) are hypocritical asshats like Roberts who throw stones but live in houses made of cheap glass.
Here's a little more about Todd Michael Roberts, born January 26, 1963, the same guy Melissa Williams enlisted to throw her a campaign fundraiser:
1993: Can't pay his bills: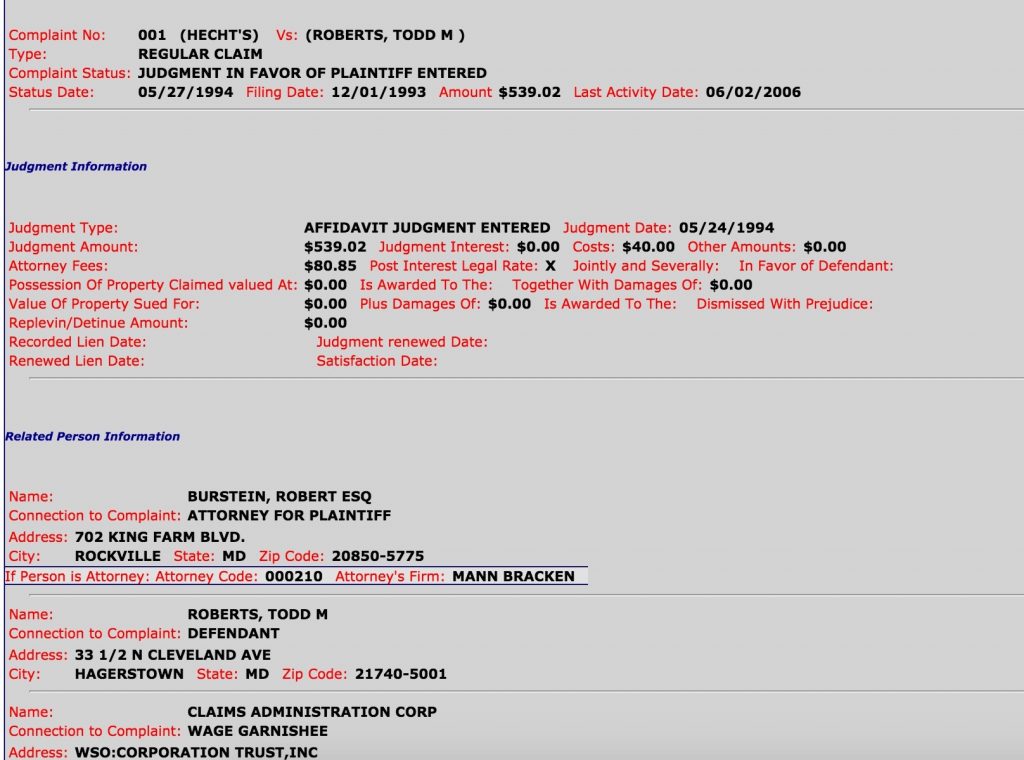 1994: Still can't pay his bills: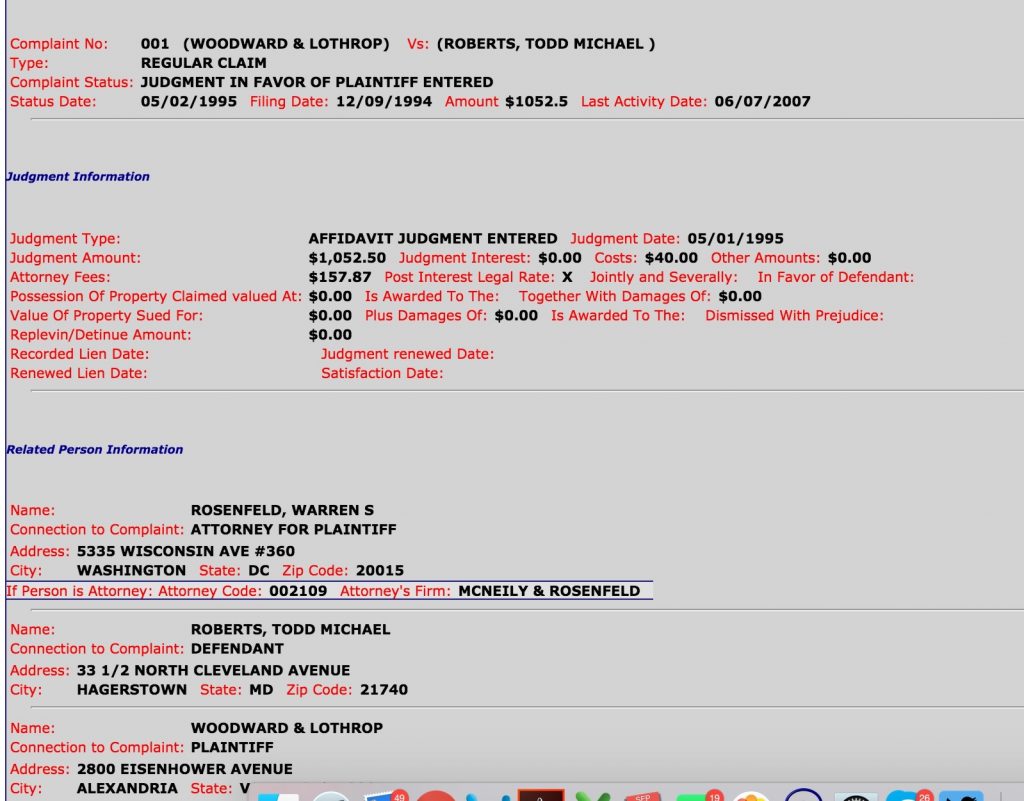 1997: More problems with paying his debts: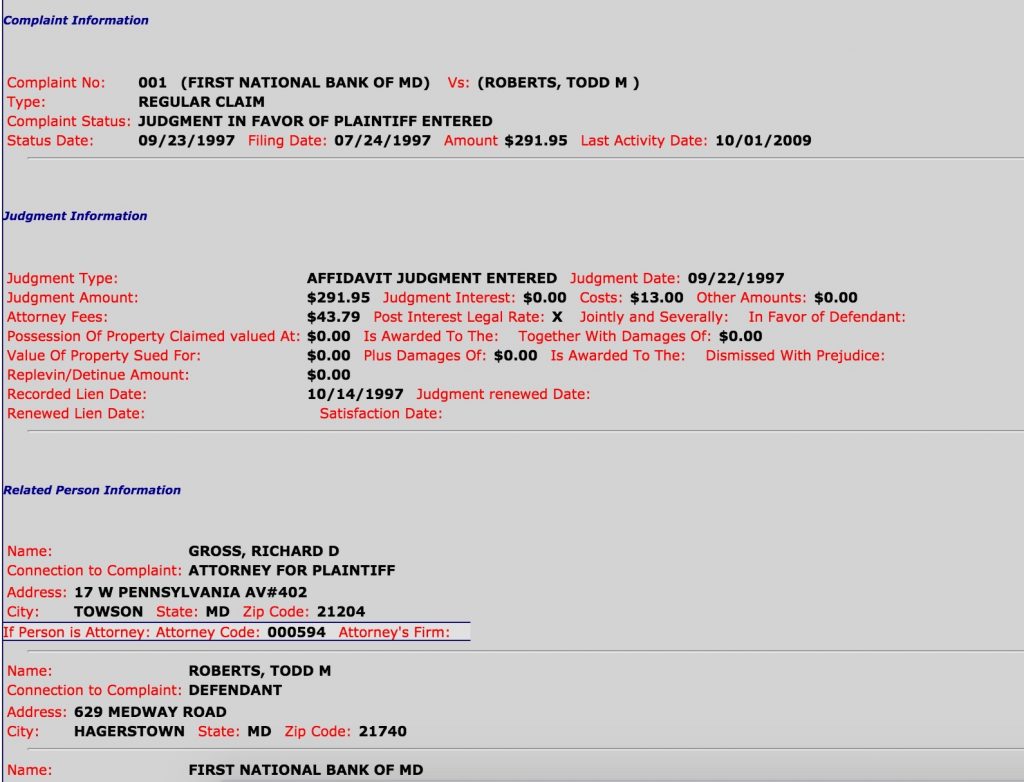 1997: Criminally charged with possession of paraphernalia: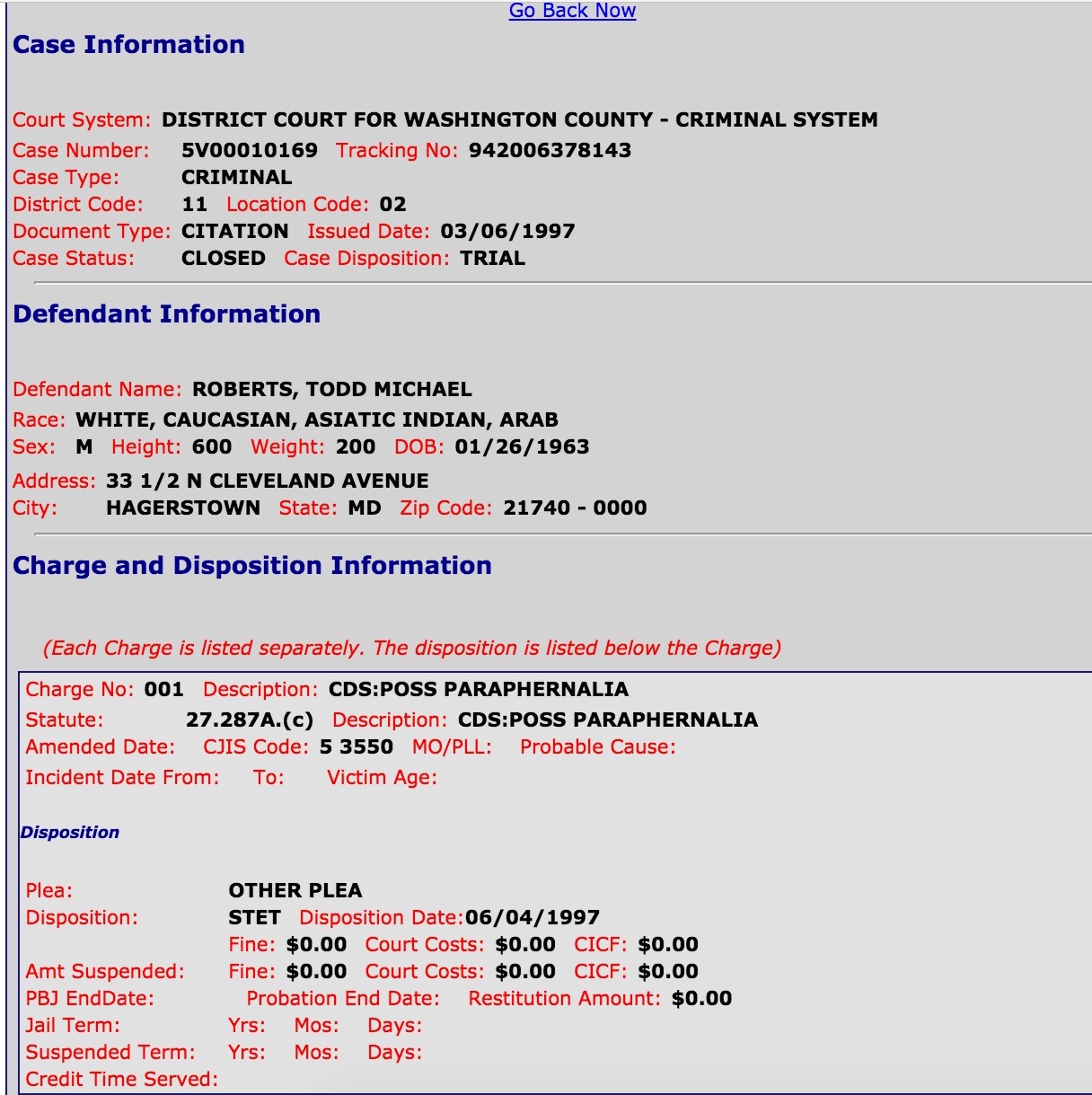 1997: Driving on a suspended license.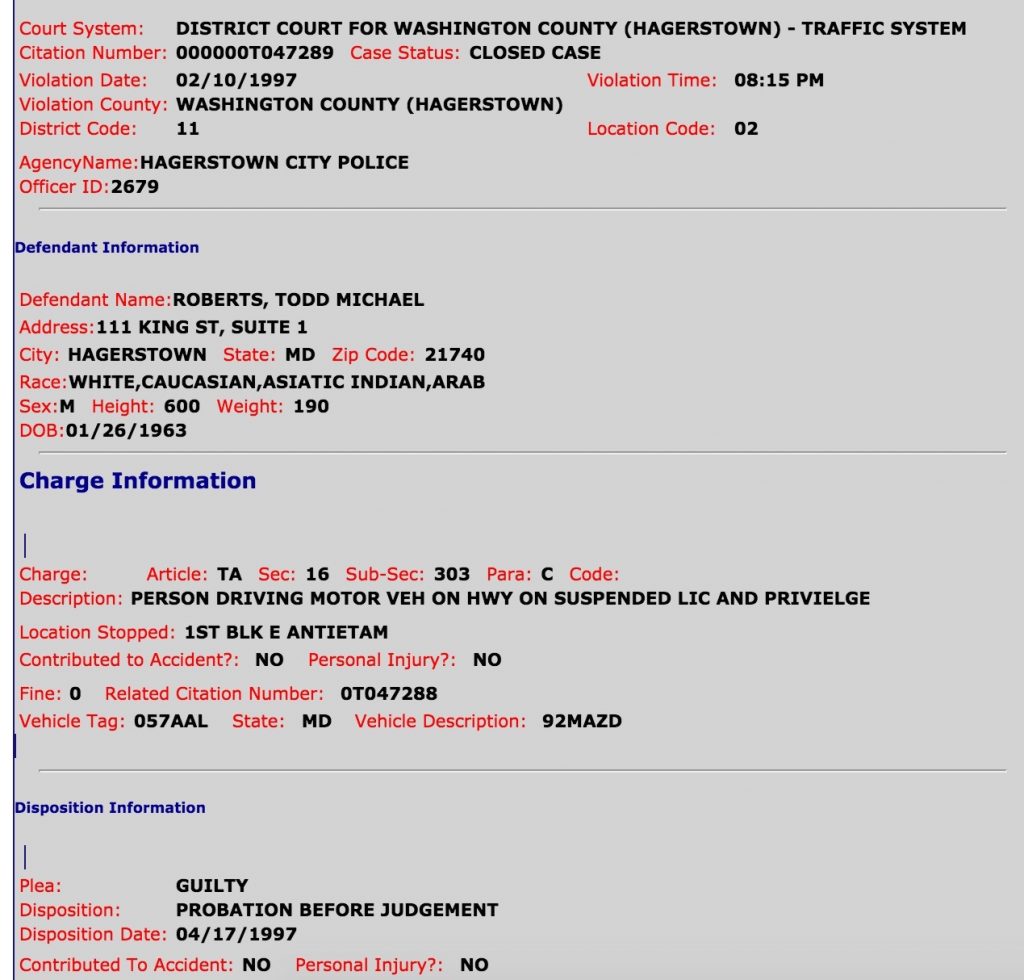 2000: Stiffs Eddie's Tires for $724.93: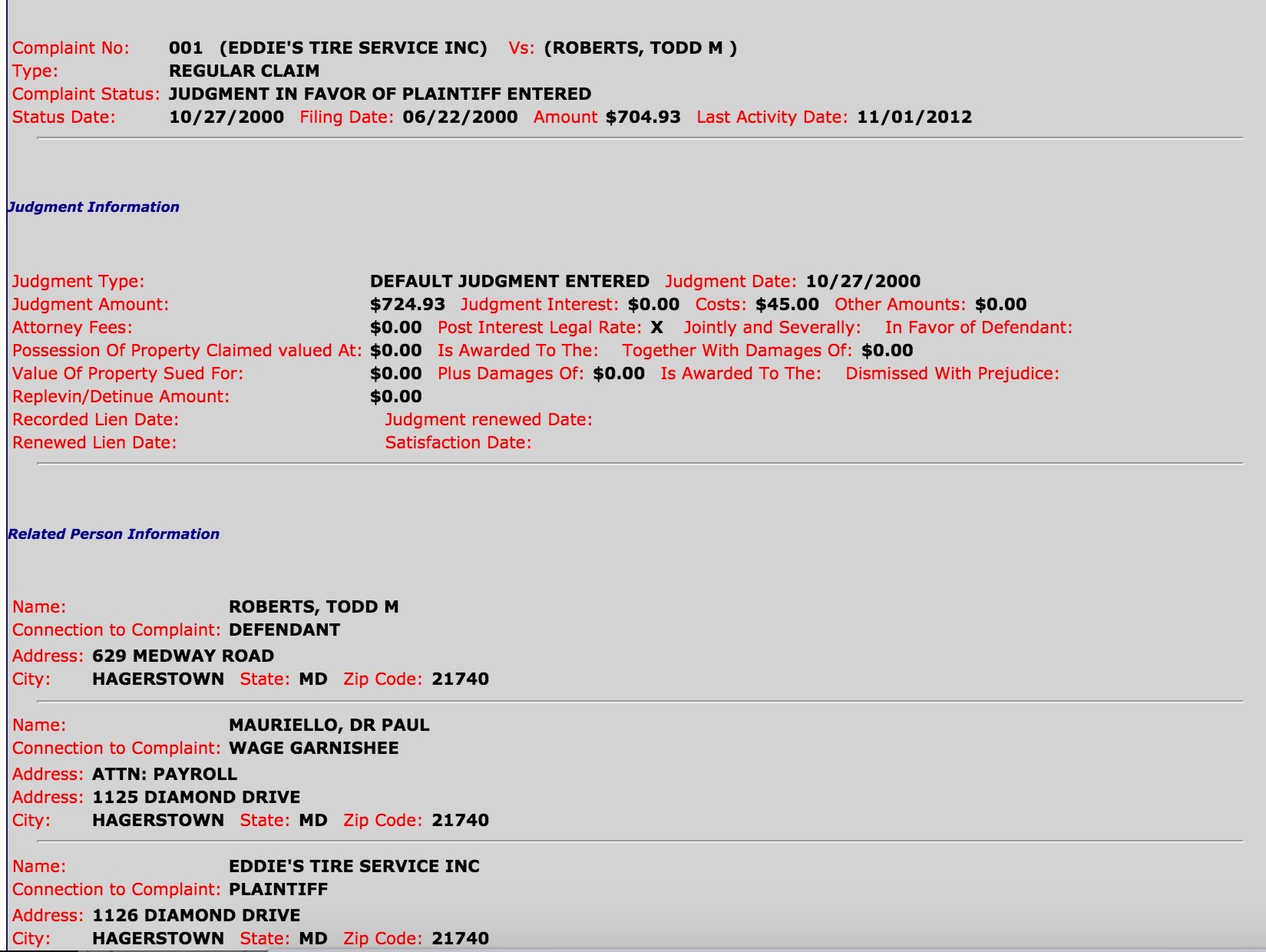 2006 (October): Wages garnished for – you guessed out – not paying his bills: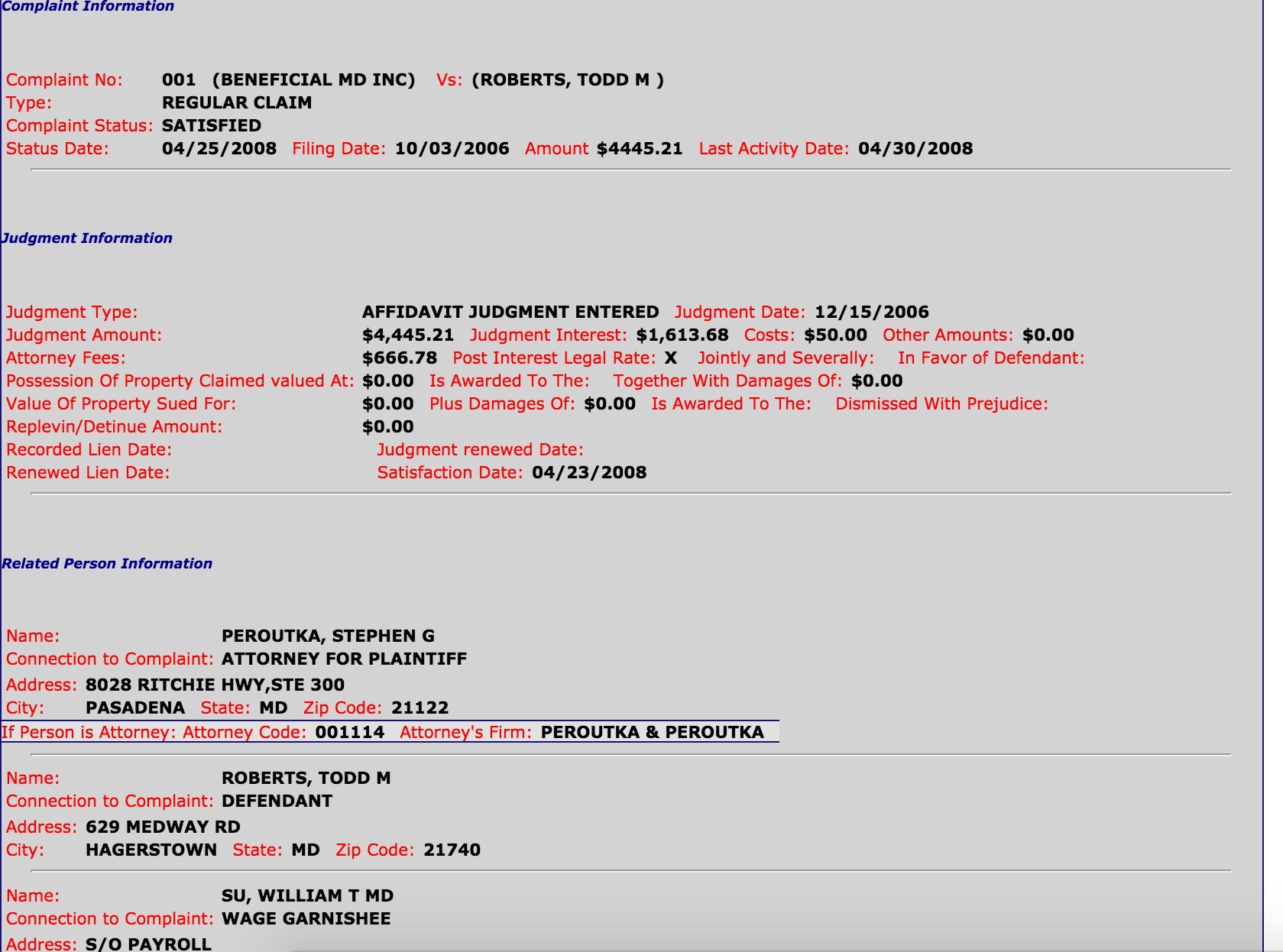 2006 (December): Two months later – wages garnished (again) for, wait for it, not paying his bills: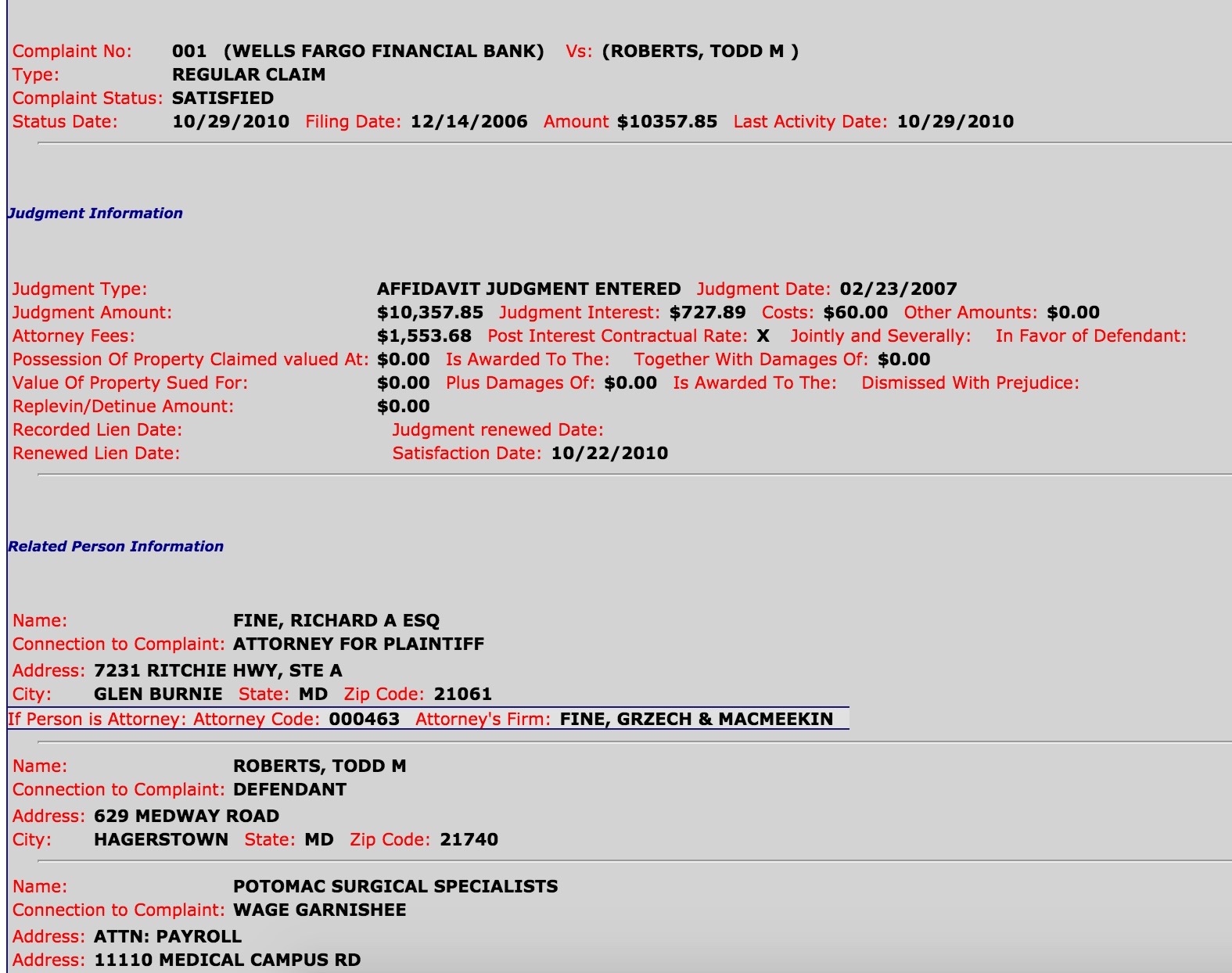 2007: Couldn't pay his mortgage. Foreclosure: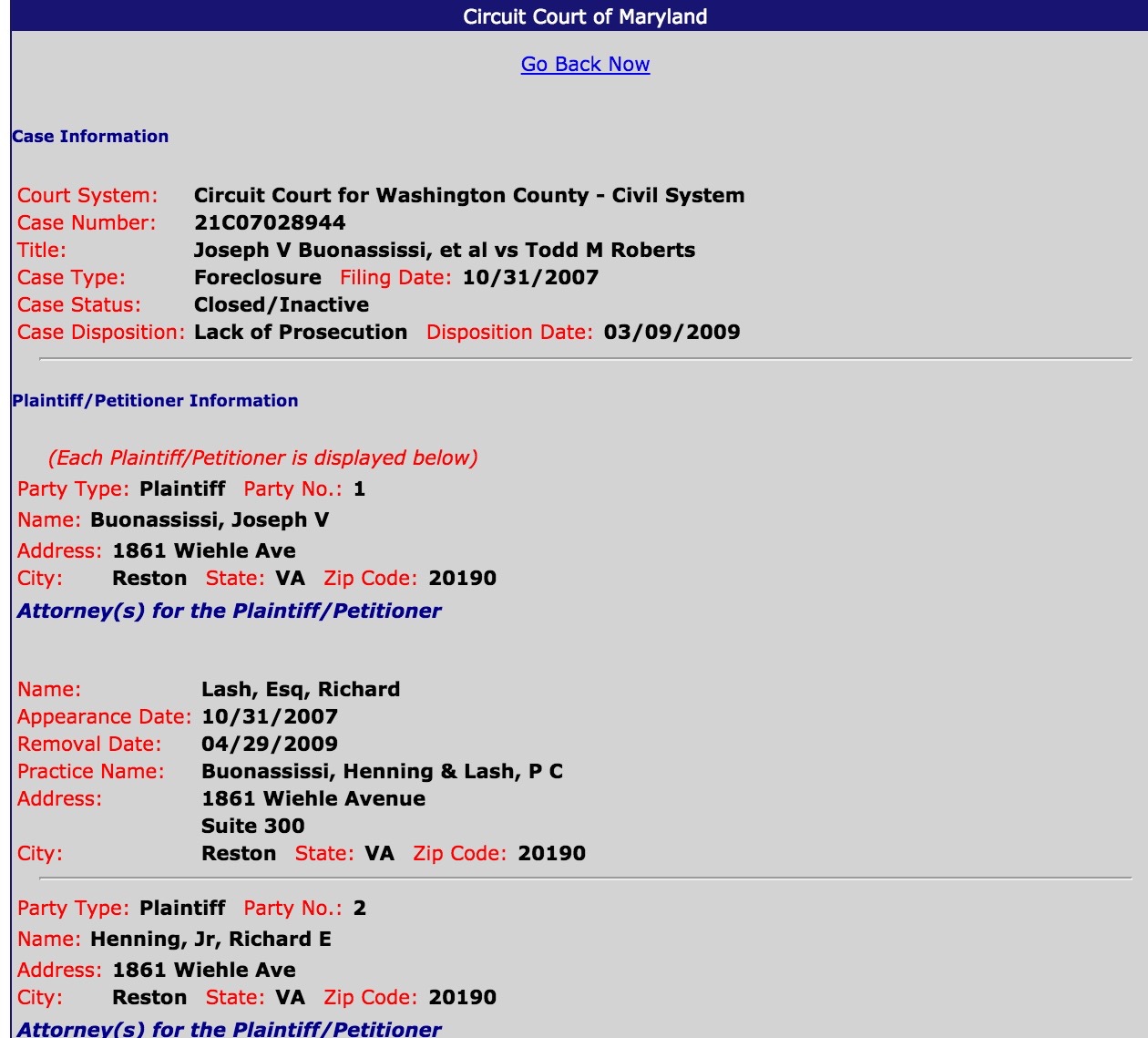 2008: Some things never change – Can't pay his bills: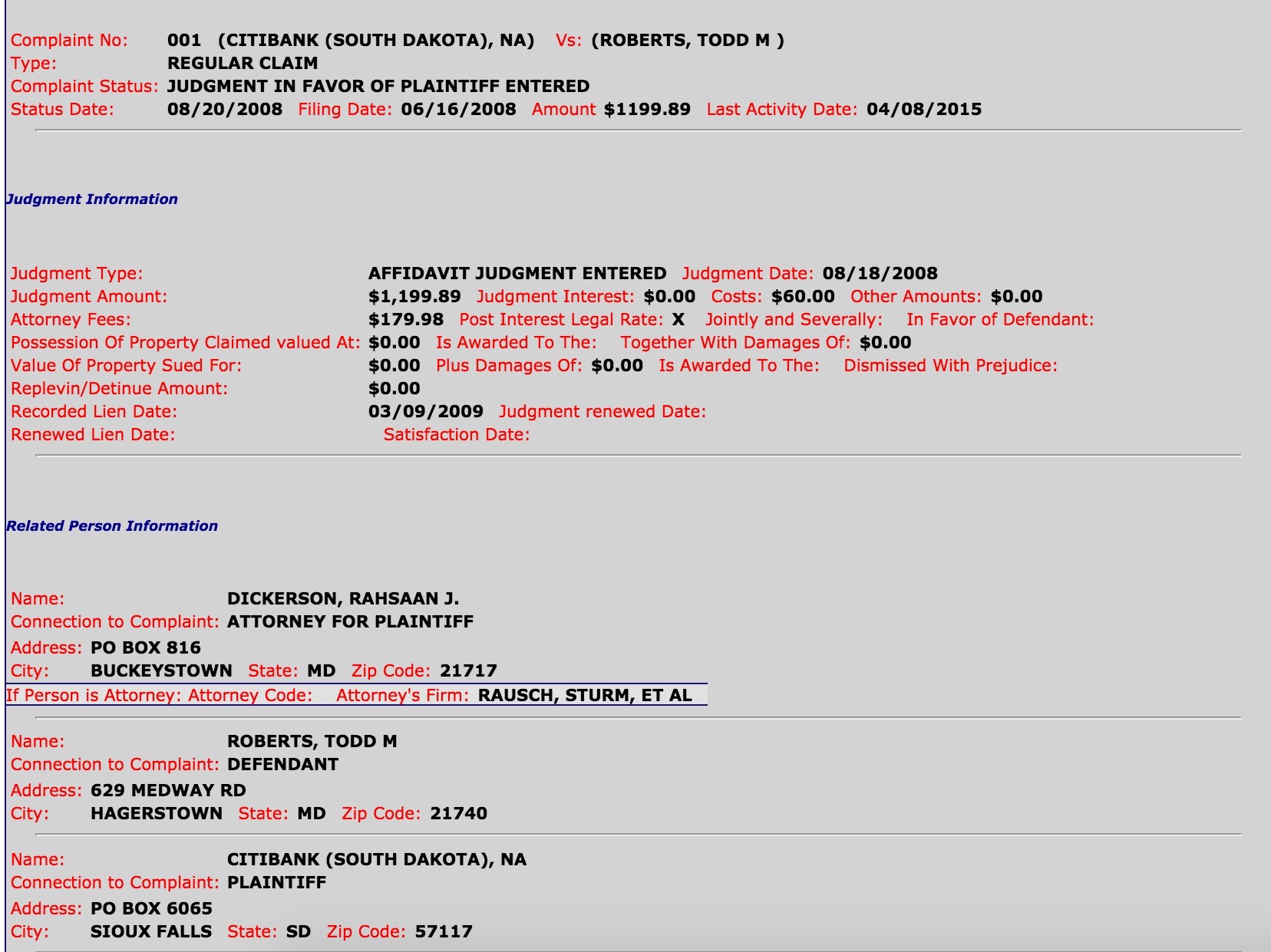 2010: This again? Another confessed judgment. Can't pay his bills: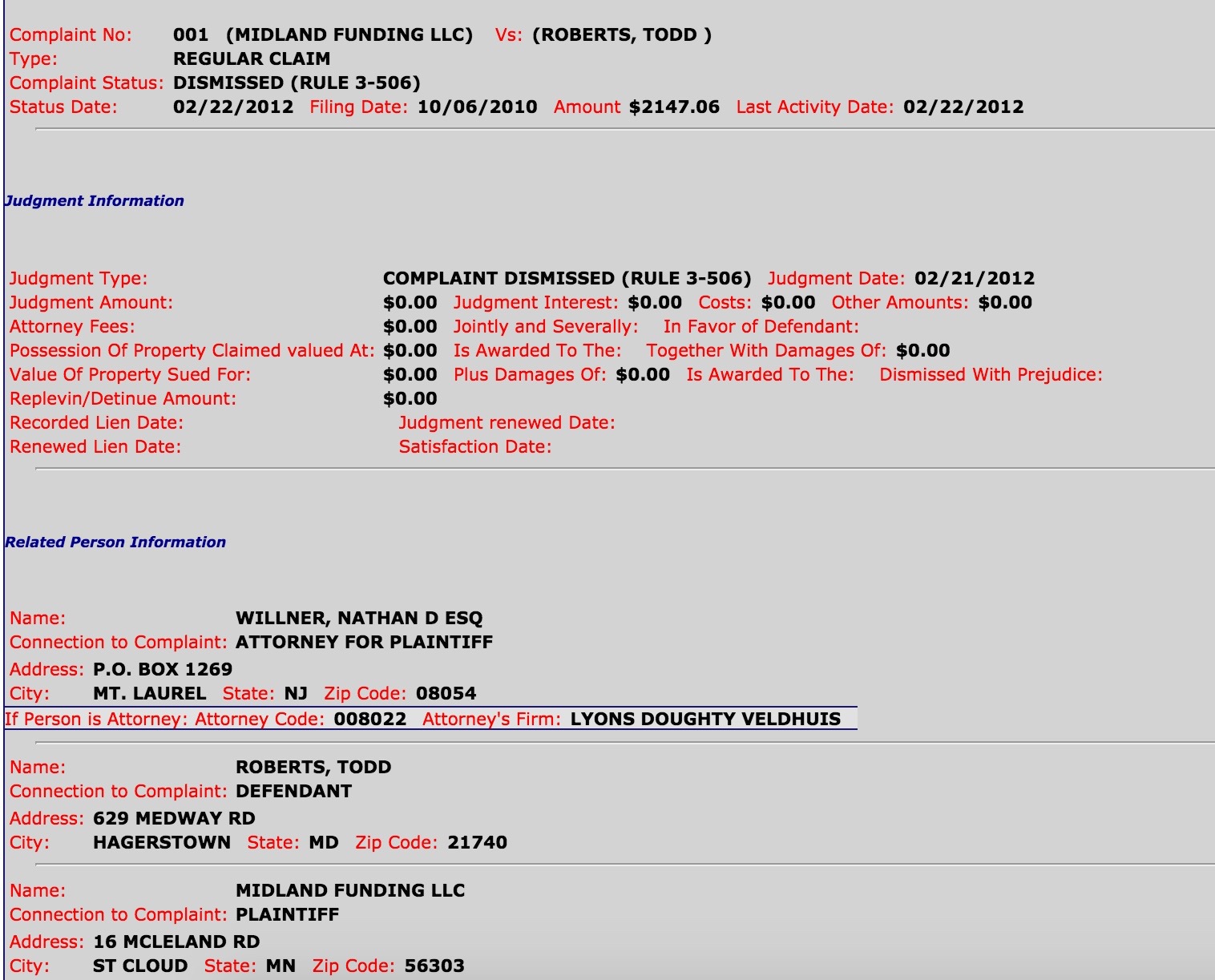 2015: Ooooo, saucy; a lover's quarrel: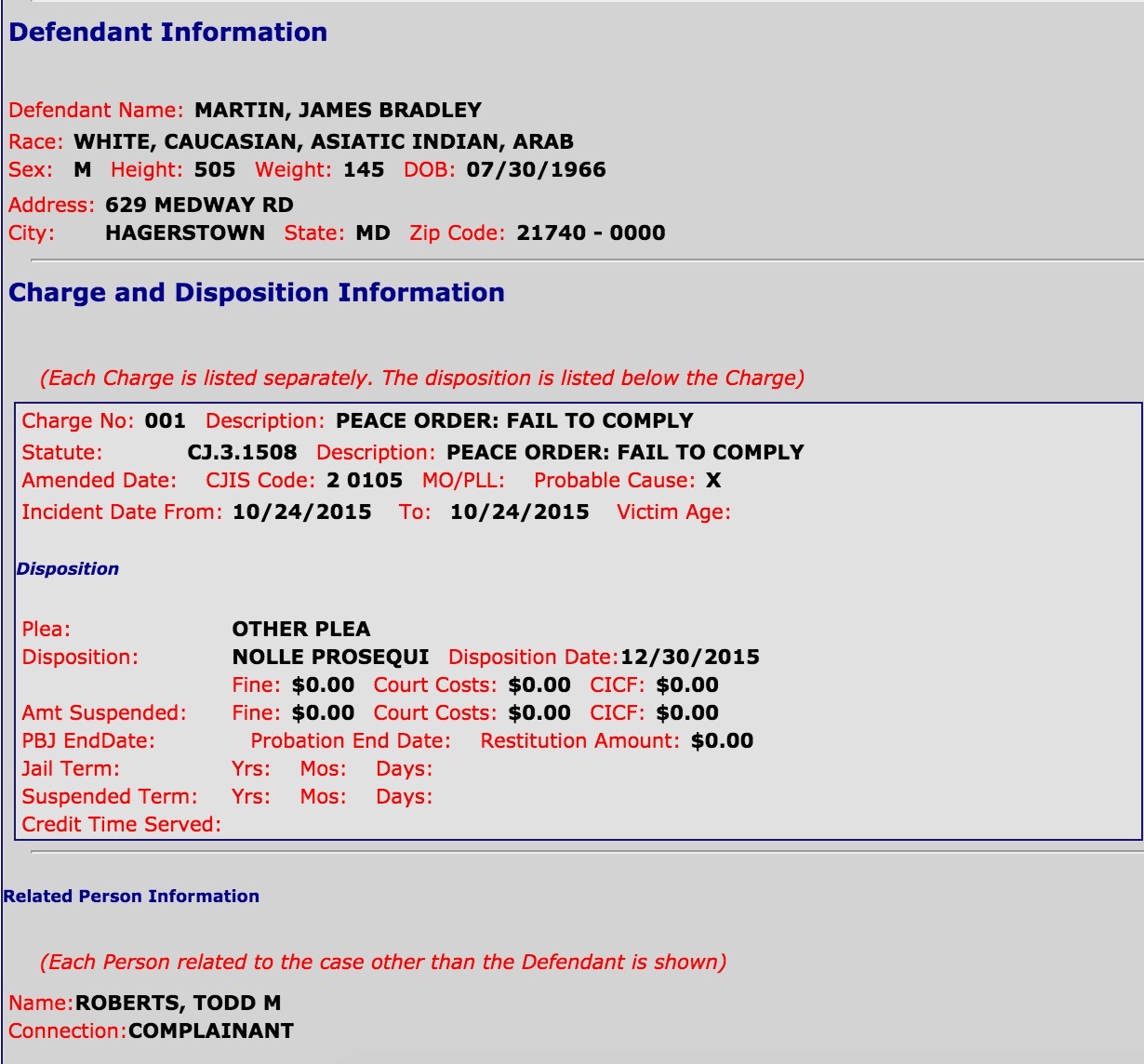 2016: At least he has a great attorney!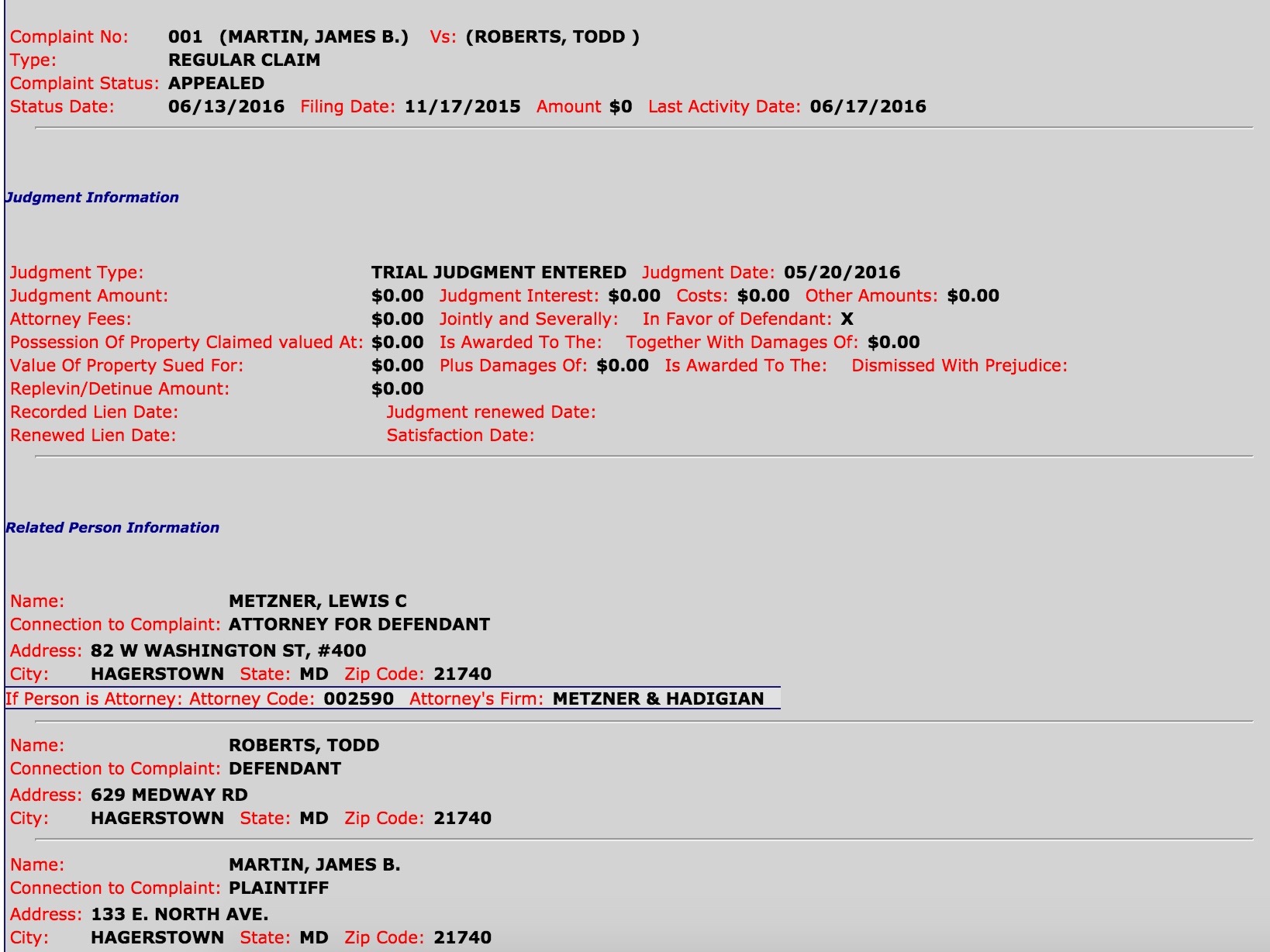 2016: Sigh. He just can't stop. Another confessed judgment. Can't pay his bills: 
Is the information above enough to make question Williams' judgment? There's plenty more Roberts material I could post, but the well-documented instances above are more than enough to question Melissa Williams about why she would choose to host a fundraiser at Roberts' abode.
Ready for some more irony? Goodie! I am, too!
This picture you see below is me standing next to Donna Brightman, Wayne Ridenour and Al Martin – all candidates running for the Board of Education this year – on March 26, 2016. This day is particularly noteworthy because it was the same day that Karen Harshman's husband physically accosted me at a candidate meet and greet event at the Halfway Fire Hall – in Washington County – where Brightman, Ridenour, and Martin stood aghast, watching with incredulity. Shortly after the incident, Karen Harshman fled to the Washington County Sheriff's office, lied in her sworn testimony, writing complete crap on said sworn court document, claimed I was harassing and stalking her, and showed up wherever she goes. Yeah, it was nuts. We know how embarrassed Harshman was when a judge tossed the desperate "peace order" out of his courtroom after Harshman turned on her crocodile tears.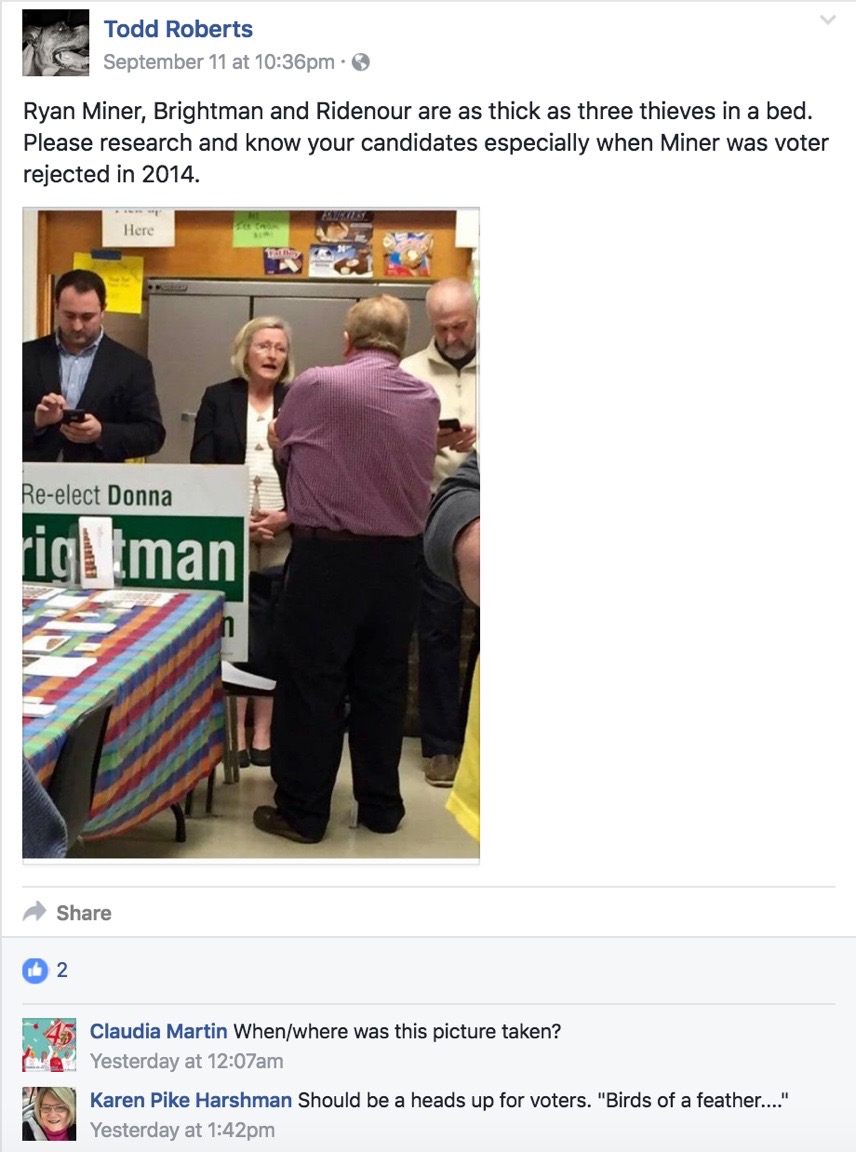 Wait just a moment: Todd Roberts has the audacity to question an association between myself and Brightman, Martin and Ridenour. The truth is, I know each of them, I like and respect them, but that's the extent of the relationship.
And here is my most favorite part of this episode in irony: Karen Harshman followed up on Roberts' Facebook status, snarking, "Birds of a feather."
You're right, Mrs. Harshman – "Birds of a feather… what's the saying… must flock together." Like Todd Roberts, Karen Harshman purchased something she clearly couldn't afford and fled from her debts. Remember the Black Rock Estates mega house Harshman purchased, only to stop paying her mortgage, sending her debts to spiral out of control and into foreclosure? You're right, Mrs. Harshman: people like you and Todd Roberts always find a way to magnetically connect. Misery really does love company.
When Melissa Williams decided to host a campaign event at Roberts' home, I wonder if she knew of Roberts' long Maryland wrap sheet? Does she care that Roberts' has a serial debt problem? You think Williams knows how many times Roberts ran out of his owed debts or how many times his wages have been garnished? What about his arrest?
But the reality is, none of us should care about Todd Roberts' degenerate debt problems; it's none of our business. It's Roberts' own problem that doesn't affect us.
But Roberts', Harshman's and Williams' hypocrisy is every bit of my business, especially since my character is the subject of their ongoing – and very public – visceral attacks. They excuse Roberts because he's their lackey, one of them, their defender and champion, but Ryan Miner, no – he's nothing more than a piece of shit, scum-of-the-earth, bottom-feeder, criminal, miscreant, gutter snipe, asshole, jerk [insert insult]. I didn't even know who Roberts' was until only a few years ago; never once did I attack him. What a guy.
If you endeavor to air out the hanging skeletons in my closet, Todd, you best have none hanging around in your own.
Have fun at Roberts' fundraiser, Mrs. Williams. Just promise me you won't let Todd pick up the bill.
Ryan Miner is the Editor in Chief, Founder, Senior Political Reporter and Publisher of A Miner Detail. He is the host of A Miner Detail Podcast.