Happy Primary Election Day, Marylanders! 
A Miner Detail Podcast will be live tonight at 8:00 p.m. on Facebook Live as Maryland election results flow in!
Check A Miner Detail's website or Facebook page for the live feed!
The podcast will feature a live election-night panel discussion and expert political analysis!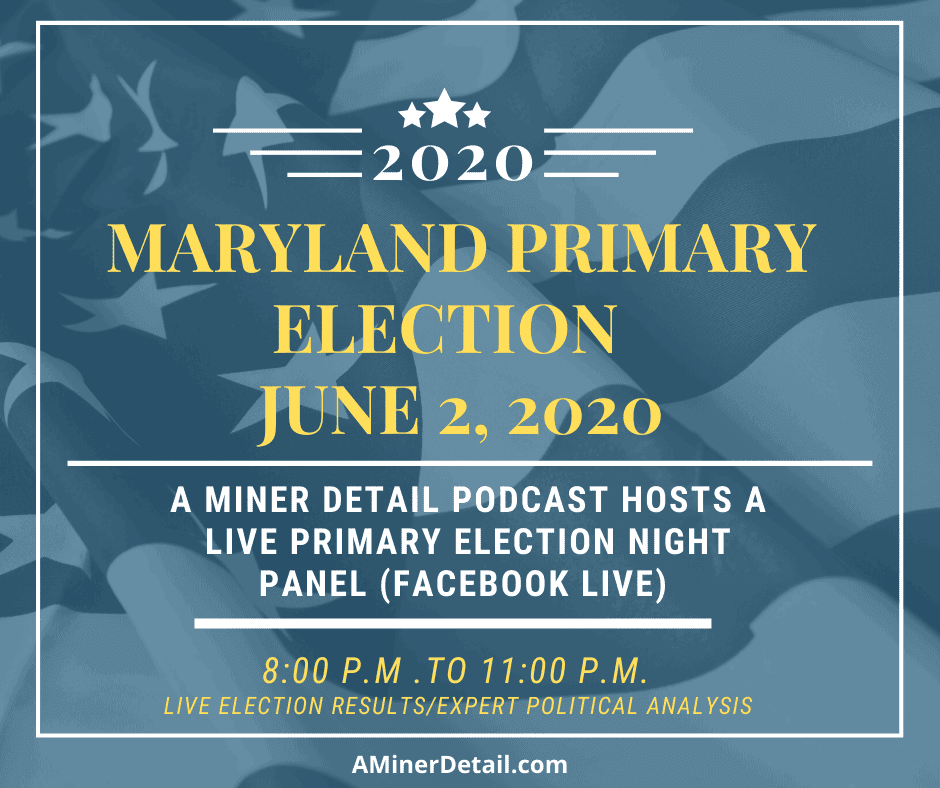 Ryan Miner is the Editor in Chief, Founder, Senior Political Reporter and Publisher of A Miner Detail. He is the host of A Miner Detail Podcast.