By Ryan Miner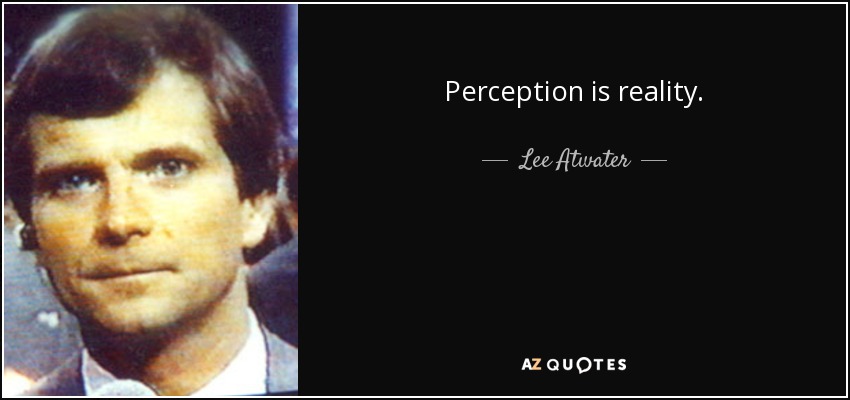 Driving across the George Washington Bridge today, my car's obnoxiously loud Bluetooth rung. I immediately recognized the number. The Herald-Mail was calling. Invariably, when I see the number (301) 733-5131 pop up on my caller ID, I know something is about to go down.
I picked up the phone. On the line was CJ Lovelace, the very talented Herald-Mail Media journalist. CJ told me "his editors" apparently were tipped off that I bought the following website domain addresses:
– RobinWivell.com
– StanStouffer.com
– MikeGuessford.com
– MelissaPriceWilliams.com
I forgot to mention to CJ that I also bought the following website domain:
– KarenPikeHarshman.com
No secret here.
Notice the trend in domain names? Mike Guessford and Melissa Williams are both Washington County school board members with poor records of accomplishment. Stan Stouffer and Robin Wivell (and Melissa Williams) are candidates registered to run this cycle for the Washington County Board of Education.
I legally bought web domains containing the above five combinations because I intend to use them to highlight why I believe  – and why many others believe – these individuals should not be elected and re-elected to the Washington County Board of Education; Mike Guessford and Karen Harshman have already demonstrated their radical political agendas for Washington County – often carried out in sync and in unison with Melissa Williams and Stan Stouffer. I intend to carry on, highlighting said individuals anti-progress agenda.
It's 2016. We live in a digital era. The internet has been around for a while, no? These folks are campaigning for a public office. Why wouldn't they have quickly scooped up website domain(s) with the arrangement of letters containing their names well in advance of running for public office?
If you even have an inkling that you may run for a public office: secure your web domain! I am happy to help you with this basic function. Contact me at (301) 991-4220! For a small fee, I'm happy to get you started with a website.
During the 2014 Board of Education campaign, Melissa Williams, Stan Stouffer, Mike Guessford, Karen Harshman (and Robin Wivell – to an extent) were the star players of some of the most virulent personal attacks against me. Robin Wivell may deny her involvement in working against me, but it's a well-documented fact. Nothing wrong with that. But I'm waiting for Robin to deny her involvement with the underground attacks on me.
Guess what?
Personal attacks are to be expected in campaigns. I have skin thicker than Robin Ficker's love for Western Maryland. Many of the attacks launched against me during my school board campaign in 2014 were patently false and utterly ridiculous, but I kept my head on straight and stuck to my message. I lost my race. I don't regret running the race I did. I campaigned hard, and I was able to meet thousands of Washington County citizens who value an education system with a forward agenda. I lost, but I learned some invaluable life lessons.
I forgive Robin Wivell for backstabbing me. I forgive Stan Stouffer for his disgusting attacks on my chracter and the baseless rumors he spread about me. I forgive Karen Harshman and Mike Guessford for their ongoing onslaught to discredit me.
But I will never forget.
Call me vindictive, if you want. But it's not the point.
If you enter the political arena and you willingly choose to play in the political sandbox, don't complain or begrudge the person who plays by your own standards. Robin Wivell, Stan Stouffer, Melissa Williams, Mike Guessford and Karen Harshman set the rules of engagement far before I ever challenged them. I never went negative first; only after their attacks on my character did I refute them in the fall of 2014.
But I changed the rules around a bit; now I play by my own.
The anti-progress, union-controlled Tea Party cabal of BOE candidates audaciously label me as "unethical." They should learn that word and repeat it as much as Marco Rubio repeats his talking points.
Even their toadies (I'm thinking of one young, aspiring politico — story coming later on this person — in particular) bemoan me with their faux and indignant outrage. They must have short-term memory loss if they fail to recall their wretched personal attacks on my character. I remember. My family remembers. My friends remember.
Instead of building a serious campaign and laying out a strategic vision for Washington County Public Schools, Robin Wivell takes to a Republican Club Facebook page a day before she is set to file to run for the school board to lament me as "evil." Robin Wivell, have you lost it?
If Robin Wivell endeavors to claim the domain name RobinWivell.com, I'm happy to do business with her at an inexpensive price. I hope she apologizes to me publicly and recants the disturbing remarks she made about me on Facebook. If she wants to apologize and if she expresses her apology with sincerity and authenticity, then I am more than happy to forget this little incident and sell her the website domain.
Melissa Williams, Robin Wivell, Stan Stouffer, Karen Harshman and Mike Guessford have no claim on the moral high ground. When one engages in unscrupulous tactics and rushes to claim the high road, we call that hypocrisy where I come from.
I look forward to using said purchased web domains to highlight my policy differences with Melissa Williams, Stan Stouffer and Robin Wivell during this campaign cycle. There are serious issues at stake in the Washington County Board of Education race. Unfortunately, Stouffer, Williams and Wivell are unserious candidates. I intend to highlight their lack of vision.
Wivell, Stouffer and Williams will claim I am engaging in intimidation tactics with buying domain names containing their names.
Hardly. Welcome to politics.
If Wivell, Stouffer and Williams didn't have the political acumen to buy domains with their names well in advance, then they obviously need some political guidance. I offer my services and would happily accept payment in the form of check or credit card, made out to Underwood Strategies, LLC.
If some candidates aren't ready to play in the major leagues, stay out of the ballpark.
I look forward to reading CJ Lovelace's upcoming Herald-Mail article. I hope Herald-Mail readers see just how unfocused the above-mentioned candidates truly are.
If Wivell, Stouffer and Williams are so worried about little ol' me and my little blog, I cannot imagine how they are focused on a serious vision for Washington County Public Schools. Less worry about me and more concern about WCPS students, teachers and employees. At least, that's my hope.
But may the best candidates win.
Ryan Miner is the Editor in Chief, Founder, Senior Political Reporter and Publisher of A Miner Detail. He is the host of A Miner Detail Podcast.