By Ryan Miner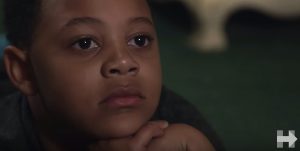 Hillary Clinton's campaign released an ad that urges voters to consider whether she or Donald Trump is best for our children.
The ad, entitled "Our children are watching," is set to earnestly somber piano music playing while children watch and listen to Donald Trump speaking at campaign rallies in which he uttered some of his more outlandish and colorful remarks.
Regardless of what you think of Hillary Clinton or her capacity to serve our country as president, this TV sport is unquestionably one of the best ads created during this campaign cycle.
Donald Trump's outrageous remarks, his lack of interest in policy and his constitutional ineptitude render him unfit and unqualified for the presidency.
I will be voting for Gary Johnson in November.
Here's the Clinton campaign's must-see ad:
https://www.youtube.com/watch?v=mrX3Ql31URA
Ryan Miner is the Editor in Chief, Founder, Senior Political Reporter and Publisher of A Miner Detail. He is the host of A Miner Detail Podcast.