By Ryan Miner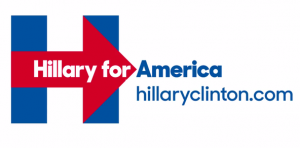 Whatever your opinion of the 2016 presidential election, one thing is for certain: Hillary Clinton's digital team is slaying its competition and releasing some of the most creative content of any presidential campaign, barring, perhaps, Barack Obama's digital operation in 2012.
Clinton's digital team is made up of some of Silicon Valley's best and brightest; these tech experts working for the soon-to-be-president are waging a multilayered digital campaign that includes digital microtargeting, various social media platforms, digital video, and, as old-fashioned as it sounds, email.
The Clinton campaign is brilliant at producing its own content and making it go viral. Essentially, their digital team is a mini production company with a turnaround rate faster than some of the top digital video companies.
The Clinton digital team released an ad today that compared her Republican opponent to a bully, juxtaposing Trump with some famous movie bullies in an attack ad that draws from "A Christmas Story," "The Karate Kid" and "Back to the Future."
Take a look:
Last year, a media outlet reported that Donald Trump was the inspiration behind the Biff Tannen, the infamous bully in one of my all-time favorite movies,"Back to the Future."
My favorite Clinton ad, and arguably the best and most potent campaign ad of this election cycle, is her "Role Model" ad, a collection of Trump's most egregious campaign outbursts viewed through the eyes of young children set to somber piano music
Watch:
After the infamous Trump "grab her in the p****" video was released to the Washington Post, Clinton's campaign cut the following ad, targeting the voting bloc that will be the primary key to Clinton's success – women:
And this ad ….
https://www.youtube.com/watch?v=9ZQRVkNF1d0
To learn more about who is leading Hillary Clinton's digital team, watch a video of her chief digital strategist, Teddy Goff, talk about the 2016 presidential election cycle, her social media operation, and top voter targeting techniques:
https://www.youtube.com/watch?v=SVH1rimMgUo
Ryan Miner is the Editor in Chief, Founder, Senior Political Reporter and Publisher of A Miner Detail. He is the host of A Miner Detail Podcast.