By Ryan Miner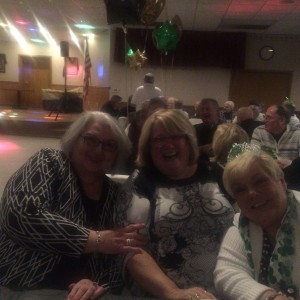 I just want to thank CJ Lovelace, the talented Herald-Mail Media reporter, and the Herald-Mail in particular for highlighting three convincingly distracted Washington County Board of Education candidates.
Yesterday I wrote about why I bought a few website domains using the following letter combinations: Robin Wivell, Stan Stouffer, Melissa Williams, Mike Guessford and Karen Harshman.
I think it's great that somebody took the time to shop this story to Herald-Mail Media, and it's even better that the newspaper did its due diligence and reported the story. Since CJ posted the story on the Herald-Mail's website, my website has garnered huge ratings. I'm sure the candidates expected an apology or a concession of some sorts. I don't apologize for making a business transaction.
Lovelace's story, "Blogger buys website domains for Washington County BOE members, candidates" is well written and fair. Mr. Lovelace, however, did fail to quote me when I said that Robin Wivell, Melissa Williams and Stan Stouffer are total zeros and abject disasters with pitiful records of accomplishment.
Here are some highlights from Lovelace's article:
"Miner purchased domains using the names of current school board members Mike Guessford and Melissa Williams, who is seeking re-election in the upcoming elections, as well as candidates Stan Stouffer and Robin Wivell — all of whom have been targets of Miner on his political blog.
Asked why he would purchase the domains, Miner replied: "Why not?"
"They should have been smart enough to purchase their own domain," he said. "And quite frankly, if they're running a political campaign, they should have had the acumen to purchase their own domain before someone sweeps it up."

One of my favorite quotes: Wivell, a Smithsburg resident and the wife of former county commissioner and current state Del. William J. Wivell, R-Washington, said she found out about Miner's domain purchase "way before" she even filed for the nonpartisan school board race.

Wivell, a Smithsburg resident and the wife of former county commissioner and current state Del. William J. Wivell, R-Washington, said she found out about Miner's domain purchase "way before" she even filed for the nonpartisan school board race.

Wivell said she believes that Miner might have been trying to keep her from filing.
"He's trying to destroy the political process by scaring people away, and that's wrong," Wivell said. "The bottom line is … the biggest fear (among candidates) is what is Ryan Miner going to do to them."
An open message to Robin Wivell:
I am happy you filed to run for the Board of Education. Why would I want to suppress you from running for public office? You are a gift that keeps on giving, especially for a blogger! Do you have any clue how much free content you'll provide me for the next two or possibly nine months? You did me a favor by running. I'm glad you are in this race!
Robin Wivell's critical thinking skills are lacking. If Wivell believes I'm "trying to scare people away" from running for public office by buying web domains, then she's either 1) paranoid or 2) she completely lost her mind. I bought a web domain containing your name, Robin, for one reason: I hoped you would make an offer to buy it back. But you won't. So I'll keep it – unless you want it; It's still for sale!
Robin doesn't understand that I have nothing against her personally. I'm glad she's in the race. I look forward to Robin providing a never-ending stream of free content.
Now onto Melissa Williams' comments:
"Williams, also from Smithsburg, said she believes she's "in a position that (Miner) wanted to be in and the voters of Washington County rejected him" in the 2014 elections.
"I just see him as someone who is very bitter and just out there to do whatever he can do to hurt others," she said."
An open message to Melissa Williams:
I ran and lost. I'm over it, Melissa. I was disappointed that I wasn't able to make a contribution to Washington County's education community. I regret not being able to work with some great thinkers on the board and Dr. Wilcox to move forward the Academic Hub project and champion a technology plan.
I was disappointed for a time that I couldn't work with board members like yourself to present a forward-thinking agenda. I would have been an excellent board member, no doubt, and I would have offered my full and undivided attention to improving Washington County's public education system.
I have a servant's heart. I wanted to give back in some way to a community that provided me with so many opportunities. If I seem bitter that I lost, you have me pegged incorrectly. More so, I am disappointed in myself for losing an election I should have won. I still feel like I let down my supporters and donors. But there is little time for wallowing or apologizing. I've moved on, and you should too.
Melissa, I was very nice to you when I first launched my campaign in 2014. You joined in with the 2014 BOE Slate to work against me. You made some horrible comments about me – untrue comments – that I will never forget. But I do forgive you. Not even a week after the election, your husband, Dave, submitted a Feedback section remark to the Herald-Mail that espoused some vehemently petty sentiments about my recent defeat. Your husband, a school system employee, should have better things to do with his time than worry about me, right? I guess not.
Melissa – Your record as a board member is terrible. You know this. You cannot point to one tangible accomplishment since being elected. You won't be able to provide any context into your role as a board member because you haven't done anything worthy to be reelected. I intend to expose your failed record. I intend to expose your vapidity. I intend to expose your leadership failures. I intend to expose your aggression toward your colleagues. I intend to expose your connection with the teachers' association and with dopey Dottie Gruhler, your personal shill.
Don't take your anger on me, Melissa. You only have yourself to blame for your pitiful record on the Washington County Board of Education. The students deserve a forward thinker with vision and passion. They deserve better than you. It's nothing personal. I just hope the voters of Washington County understand how much of a disaster you've been for the school system in the last four years.
Thanks for covering this story, Herald-Mail, and thanks to everybody who continues to visit my website for the latest and breaking news on the Washington County Board of Education race.
I would be remiss if I didn't market the following websites as being for sale:
– RobinWivell.com
– StanStouffer.com
– MikeGuessford.com
– MelissaPriceWilliams.com
Someone, anyone, you can make me an offer I can't refuse.
Ryan Miner is the Editor in Chief, Founder, Senior Political Reporter and Publisher of A Miner Detail. He is the host of A Miner Detail Podcast.