By Ryan Miner and Eric Beasley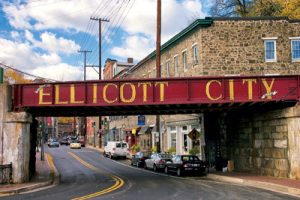 Heavy downpours on Saturday, July 30, led to a cascade of rainwater that turned to severe flooding in Historic Ellicott City, leaving incredible devastation, damaging buildings, storefronts, vehicles, roads, sidewalks and more.
According to WBAL, "Howard County Executive Allan Kittleman confirms one woman died in the flooding, and more than 100 people were rescued."
Marylanders who wish to help with the recovery efforts can make a contribution to assist the flood victims by donating to The Ellicott City Partnership. A website and PayPal account have been created where donations are being accepted to help with the flood cleanup efforts.
Updates from Howard County Government's Facebook page:
Update from the Office of Gov. Larry Hogan:
I will update the story as I receive more information.
Ryan Miner is the Editor in Chief, Founder, Senior Political Reporter and Publisher of A Miner Detail. He is the host of A Miner Detail Podcast.