By Ryan Miner 
Disgraced former acting Washington County commissioner Vincent G. "Woody" Spong, who resigned earlier this year – January 29 – after Gov. Hogan asked the Senate Executive Nominations Committee to reject Spong's nomination for confirmation, offered today his official endorsement in Maryland's 6th Congressional District Republican primary: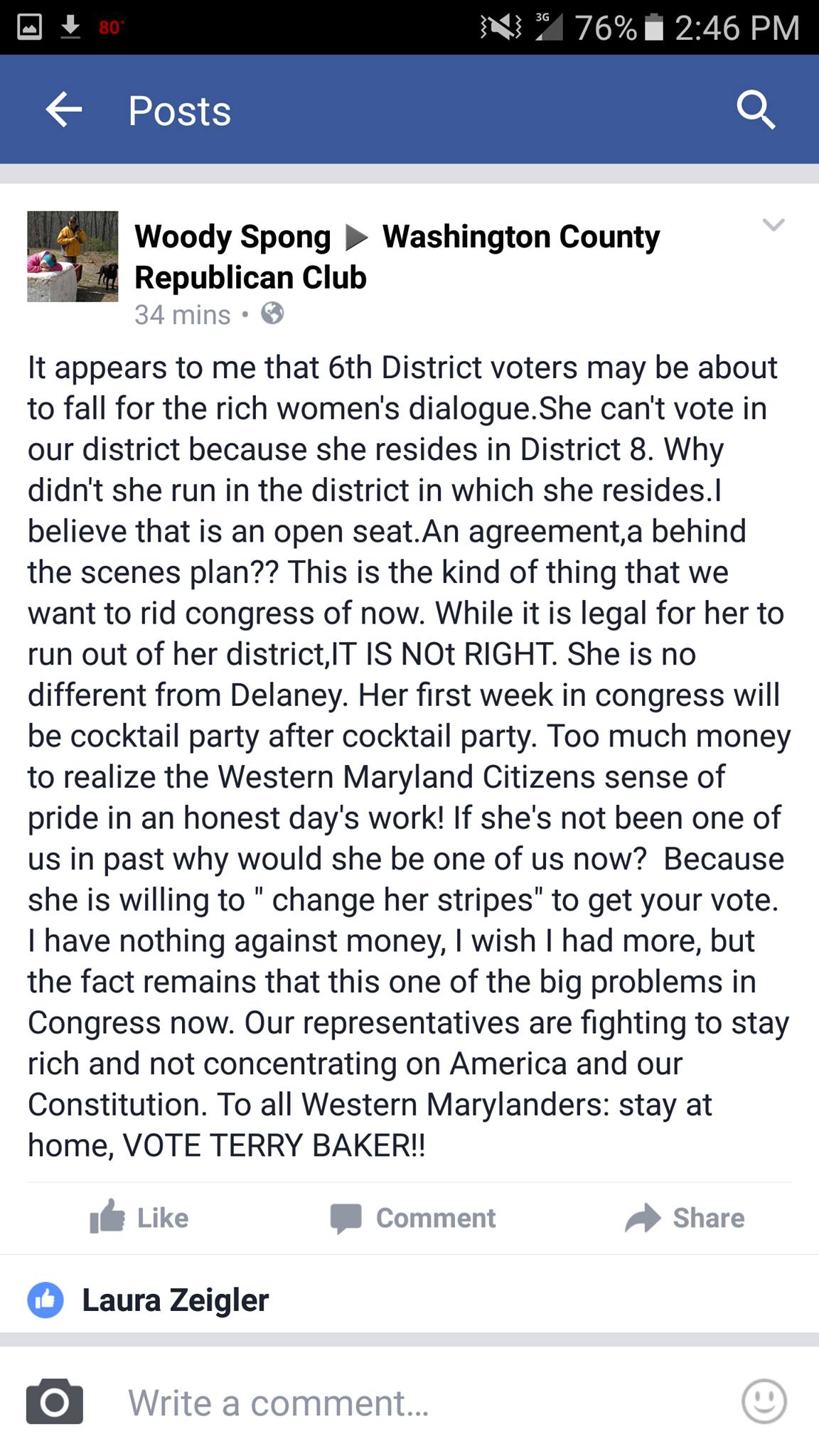 Not that Terry Baker is a bad choice for the Republican nomination in CD-6 (he is a solid candidate and will likely do very well in this election), but an endorsement from Woody Spong may not be well received, especially among women and minorities, seven days before the April 26 primary.
Some of Spong's Facebook commentaries have gotten him in hot water, thus causing Gov. Hogan to think twice about his Senate confirmation. Not too long ago, Spong shared the racist meme below on his personal Facebook page: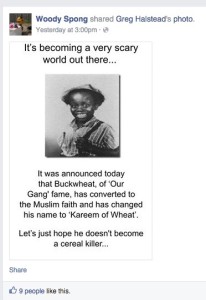 Last year, Spong uttered some dirty and disgusting remarks to Board of Education president Donna Brightman after a joint meeting with the Board of County Commissioners. The remarks aren't worth repeating.
It seems like Mr. Spong has some weird issue with strong women. I know Mr. Spong may think we're living the 60's, but this is 2016. Women can vote, chew gum, walk, raise children, and have a successful career – all at the same time.
Shocking!
As a result of Spong's unusual behaviors last year, and the racist Facebook meme he shared, he was heading for a stinging defeat before the Senate Executive Nominations Committee. His short-lived tenure as an acting Washington County commissioner ended in total disgrace.
If I were Terry Baker and Jerry DeWolf (both great guys), I would tell Spong to can it.
Ryan Miner is the Editor in Chief, Founder, Senior Political Reporter and Publisher of A Miner Detail. He is the host of A Miner Detail Podcast.