By Ryan Miner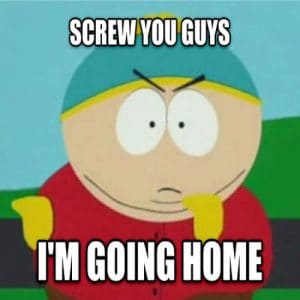 After Nigel Dardar was decimated in the Hancock mayoral election against Mayor-Elect Dr. Ralph Salvagno, Herald-Mail Media reached Dardar for comment.
According to Dave McMillion, a Herald-Mail reporter, written below is Dardar's immediate response to losing the Hancock mayoral election:
"My wife and I have decided enough is enough right now," said Dardar, who said they were going to go to Hagerstown to see a movie.
I didn't know Deliverance was replaying in Hagerstown?
The unwritten rules for candidates who lose an election dictate that said losing candidate congratulate his or her opponent and thank the people of the voting district for entrusting them to run and believing in their message.
Here's the response that Dardar should have uttered instead:
"I congratulate Dr. Salvagno on his election victory and look forward to working with him and the Council to accomplish great things on behalf of our community. I am humbled by the votes I received, and I thank the residents of Hancock for listening to my message."
Except Dardar couldn't take the classy route after losing and embody the Christian values he so often berates others for lacking.
I couldn't possibly surmise Dardar's next political move. But I do hope that he spends his time making a meaningful and positive impact on the community he professes to love and, perhaps, stop referring to Hancock residents as inbred movie characters. That would be a start.
For now, Nigel is going to the movies.
Ryan Miner is the Editor in Chief, Founder, Senior Political Reporter and Publisher of A Miner Detail. He is the host of A Miner Detail Podcast.