By Ryan Miner 
Frank Howard's soon-to-be-over congressional campaign is on a revolving cycle of missteps. Just yesterday, five days into Maryland's early voting, the Howard campaign sent us a tediously long letter to encourage me to vote for Frank Howard.
While serious Maryland congressional candidates are running robust mailer campaigns, the Howard campaign is sending long-winded letters five days into the early voting process.
FIVE DAYS AFTER EARLY VOTING BEGAN! Not smart.
No matter the "Huge Announcement" Howard's campaign releases today, no matter who may be set to endorse his failing bid for Congress, Howard's campaign, growing more desperate and broke by the minute, is over. There will be no Hail Mary play for Frank Howard's broken congressional campaign. None.
Frank Howard is out of money, and he's mostly out of time.
Below is the indecently long letter Howard mailed to voters, five days into the Early Voting process.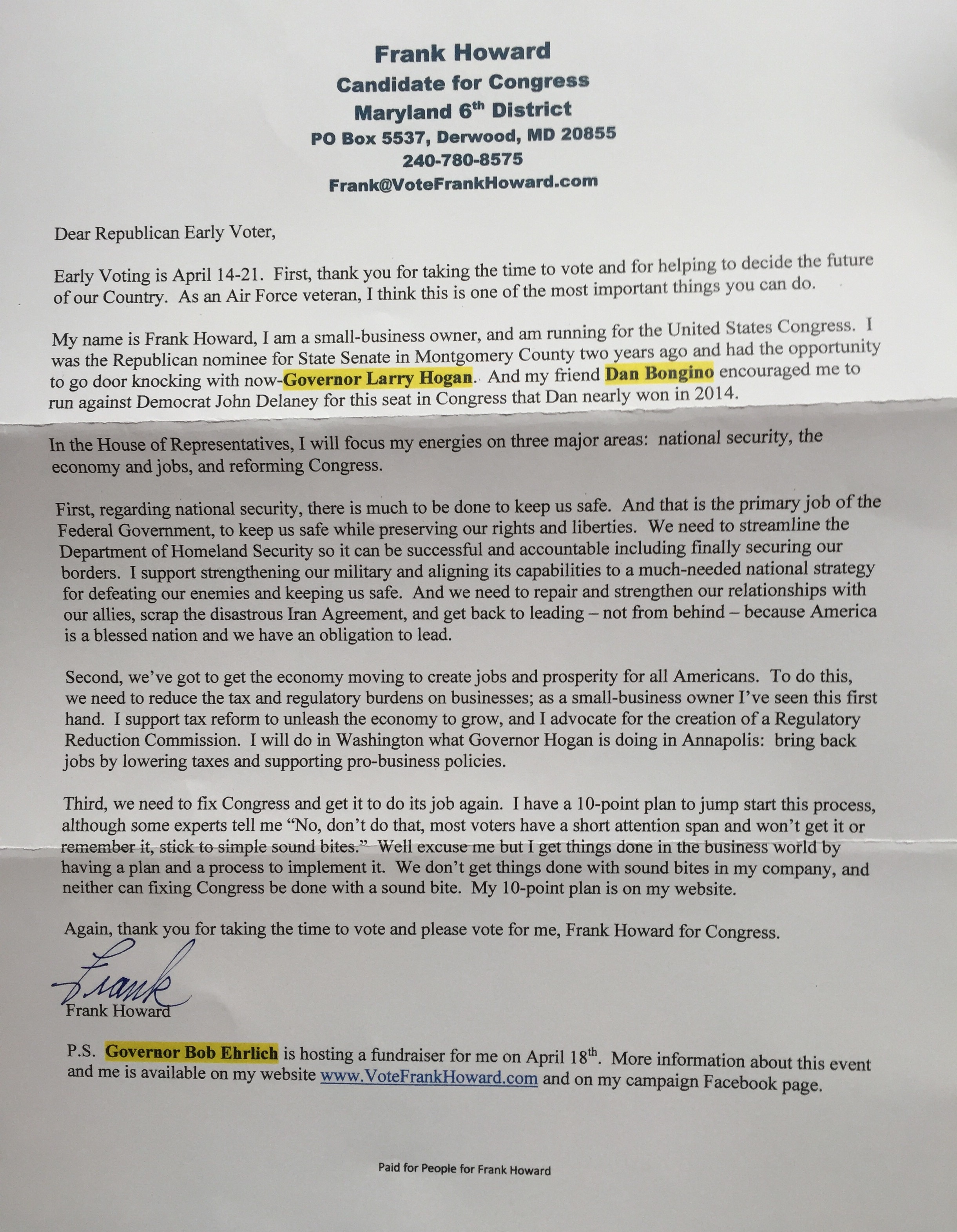 Ryan Miner is the Editor in Chief, Founder, Senior Political Reporter and Publisher of A Miner Detail. He is the host of A Miner Detail Podcast.