By Ryan Miner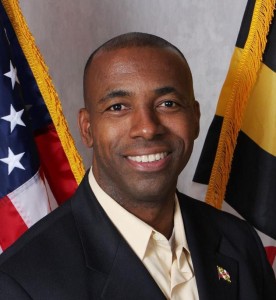 Mike Smigiel's congressional campaign released a press release this afternoon announcing that Charles Lollar, a former Maryland gubernatorial and congressional candidate, has joined the Smigiel for Congress campaign.
Here's the press release:
FOR IMMEDIATE RELEASE:

Elkton, Md. – Charles Lollar, a former congressional and gubernatorial candidate for Maryland, retired Marine officer and former state director of the Maryland Americans For Prosperity Chapter, has joined the Smigiel For Congress campaign along side Captain Jack McCauley, a retired Maryland State Trooper from the Eastern Shore, as co-chairmen of Smigiel For Congress' advisory board.

Lollar served a deployment in the Balkans as part of his service in the U.S. Marines. Following his active duty service, he joined the reserve as an intelligence officer. Lollar served as General Manager in Maryland for Cintas Corporation.

McCauley was promoted to the rank of Lieutenant, managing the Gang Enforcement Unit and the Firearms Enforcement Unit, before being promoted to the rank of Captain. He retired as the Commander of the Gun Licensing Division and is a strong advocate for our Second Amendment. He is involved daily in promoting crime reduction strategies that do not restrict the rights of our citizens. McCauley recently participated in a Town Hall Meeting with Smigiel where they discussed the recent Kolbe v. Hogan decision and the Second Amendment.

Early voting for the Primary Election begins Thursday, April 14, 2016, and runs through Thursday, April 21, 2016, from 10 am to 8 pm.

###
After being defeated in Maryland's 2014 Republican gubernatorial primary, Lollar has largely remained out of the political limelight.
Ryan Miner is the Editor in Chief, Founder, Senior Political Reporter and Publisher of A Miner Detail. He is the host of A Miner Detail Podcast.