Former Washington County Assistant County Administrator Sarah Lankford-Sprecher has filed a civil suit in Washington County Circuit Court against Washington County Commissioner LeRoy E. Myers.
Sprecher accused Myers of sexual harassment earlier this year.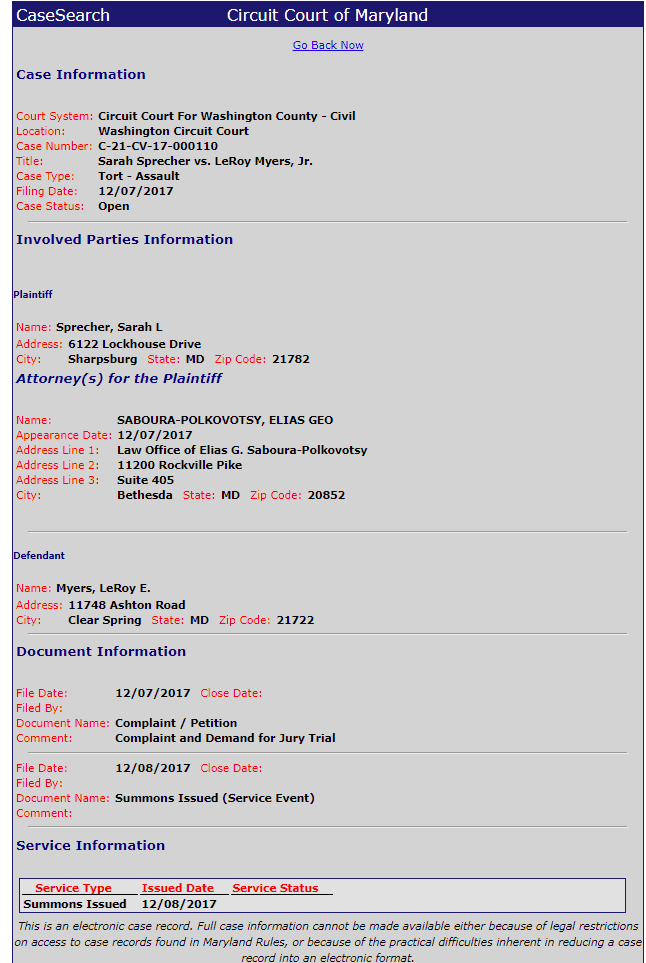 About Ryan
Ryan Miner is Editor in Chief, Founder and Publisher of AMinerDetail.com. Miner is the sole reporter and columnist at AMinerDetail.com, covering Maryland news, politics, business, education, national, state and local government. Miner is the host of A Miner Detail Podcast.
Sign up for the Daily Briefing