By Ryan Miner 
Former Hagerstown mayor and current mayoral candidate Bob Bruchey released the following graphic that urges City of Hagerstown primary voters to vote for himself for mayor and Paul D. Corderman, Emily Keller, Colin Ploscaru and Aaron C. Smith for City Council.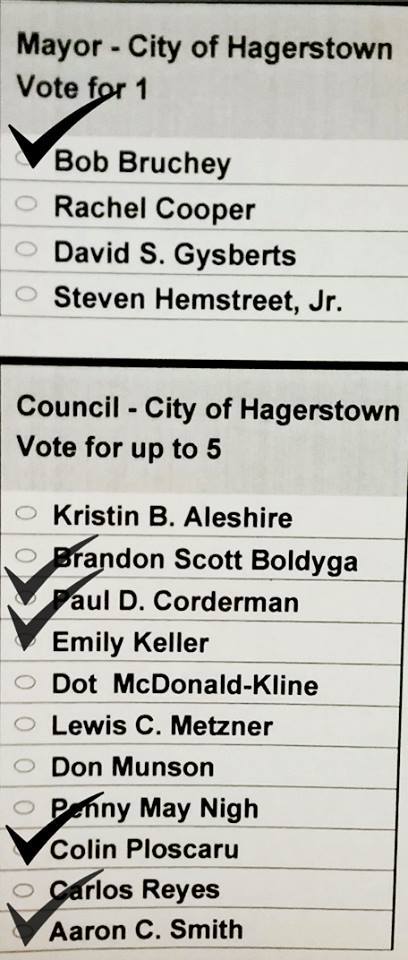 As a reminder, the City of Hagerstown municipal election is nonpartisan.
About Ryan
Ryan Miner is Editor in Chief, Founder and Publisher of AMinerDetail.com. Miner is the sole reporter and columnist at AMinerDetail.com, covering Maryland news, politics, business, education, national, state and local government. Miner is the host of A Miner Detail Podcast.
Sign up for the Daily Briefing