By Ryan Miner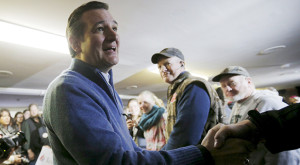 Coming off a fresh win in the Iowa caucuses, Sen. Ted Cruz, the conservative Texas firebrand who is locked in a grudge match with Republican frontrunner Donald J. Trump, is circling the Granite State with hopes of a second win in a row.
On Tuesday, I covered a Cruz town hall event that was held in Windham, N.H. Here is the video I captured from the event:
https://www.youtube.com/watch?v=uc1CanIv6GQ&feature=youtu.be
Ryan Miner is the Editor in Chief, Founder, Senior Political Reporter and Publisher of A Miner Detail. He is the host of A Miner Detail Podcast.